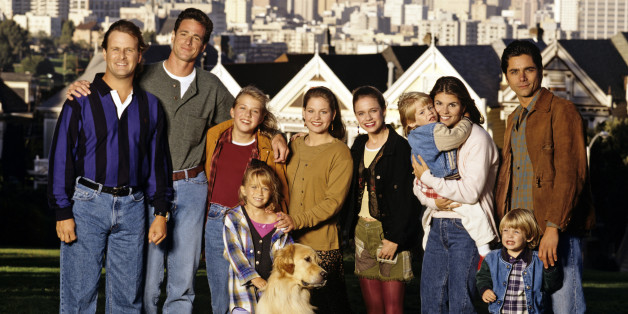 Attention people in power: It's time for a "Full House" reunion.
The show recently celebrated its 25th anniversary -- most of the cast reunited to celebrate -- and the Internet went wild. Then, reports of a reunion surfaced thanks to an April Fools joke that got picked up by various press outlets and the Internet went wild again.
"That wonderful rumor went everywhere," Candace Cameron Bure told Us Weekly. "It's been thought about for a long time. A lot of things would have to work out for that to happen. I keep saying, never say never. It did create great buzz so who knows?"
Bure spent 8 years as DJ Tanner, the older sister to Stephanie (Jodie Sweetin) and Michelle (Mary Kate and Ashley Olsen).
"I was 10 when I started the show," she said. "I was on it from 10 to 18 and now I have three kids, so that whole generation that grew up with me has kids. And then there is the generation that was Stephanie's age and Michelle's age and a lot of us are moms now so I think there is a need for that type of show and clearly a desire so who knows?"
Bure's former co-stars John Stamos, Lori Loughlin and Bob Saget recently had a reunion of sorts on "Late Night with Jimmy Fallon." Stamos reunited with his "Full House" band Jesse and the Rippers. As for an official reunion, Loughlin told E! Online it's better to leave shows like "Full House" in the past.
"If it were a really good script and a great project but sometimes I think that it's better off to leave those TV shows as they were and not do reunion shows," she said.
BEFORE YOU GO
PHOTO GALLERY
"Full House" Cast: Where Are They Now After 25 Years?