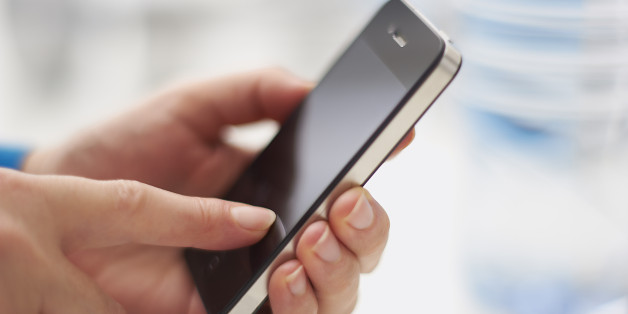 Getting your phone stolen is the worst, and one of the biggest inconveniences about the whole affair (if you don't back up your data) is losing all your contacts.
Earlier this month, Chinese barman Zou Bin reportedly had his iPhone stolen when he shared a taxi with a pickpocket, according to a Xinhua news agency report picked up by the Agence France-Presse.
Desperate to recover the nearly 1,000 contacts in his phone, he used a friend's device to send texts to the stolen handset, asking that the thief promptly return it.
"I know you are the man who sat beside me. I can assure you that I will find you," Zou wrote, per the AFP. "Look through the contact numbers in my mobile and you will know what trade I am in. ... Send me back the phone to the address below if you are sensible."
Though Zou's texts went unanswered, not all was lost.
Days later, Zou received a package containing his SIM card and 11 handwritten pages filled with his long list of contact numbers. According to the Telegraph, Zou told Hunan province's Xiaoxiao Morning Herald he had been "bluffing" when he sent the threatening text messages and did not expect to have his iPhone 4 returned. He reportedly was "stupefied" to get his contacts back.
"It would take a while to write from one to one thousand, let alone names and a whole string of digits. I suppose (the thief's) hand is swelling," Zou said, per the AFP.
In the United States, iPhone thefts are one of the fastest-growing street crimes. Last year, more than 1.6 million Americans were victims of smartphone theft, which now makes up 40 percent of all robberies in major American cities.
(Hat tip, The Independent)
BEFORE YOU GO
PHOTO GALLERY
What To Do If You've Lost Your Phone