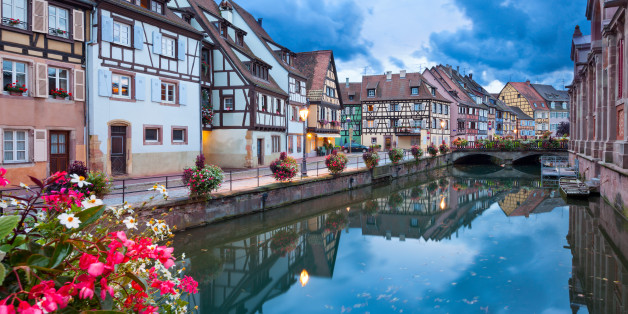 Colmar, France is our Travel Tuesday dream destination.
Why, you ask?
Well firstly, it looks like it was plucked from a storybook. Colmar is a medieval town dating to the days of Emperor Charles the Fat, who held a diet (AKA a formal assembly... though judging by his title, it should've been a real diet) in the year 884.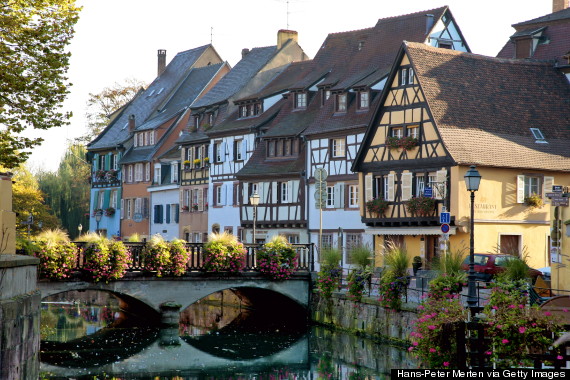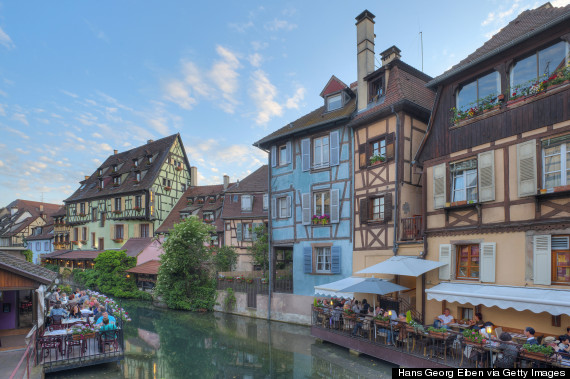 Modern tourists know Colmar as the capital of Alsatian wine, an ultra-classy white variety.
They also know Colmar for its quaint canals, which host small, putt-putting boats of curious tourists. Long ago, the canals in Colmar's "Little Venice" were buzzing with butchers, fishmongers and tanners.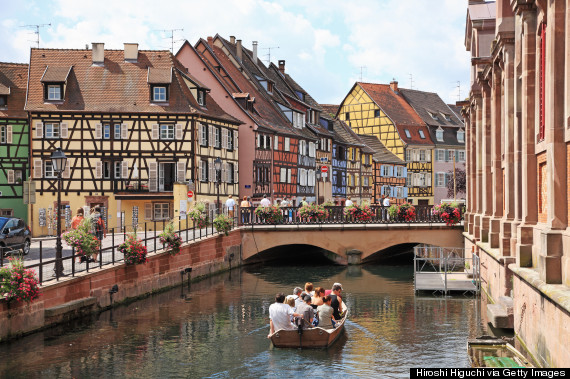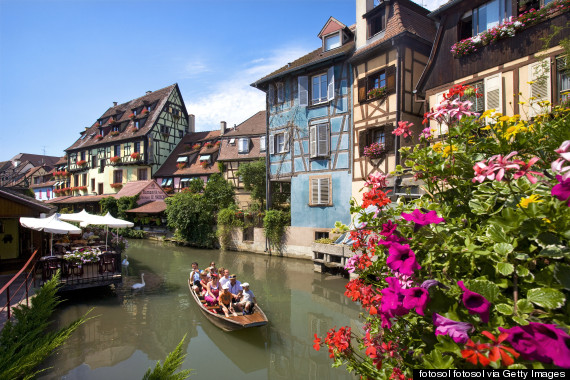 Back on land, Colmar offers a cobblestone dreamland of Renaissance homes to explore.
The neighborhoods survived the bombings of World War II, reportedly because soldiers knew they were too beautiful to touch.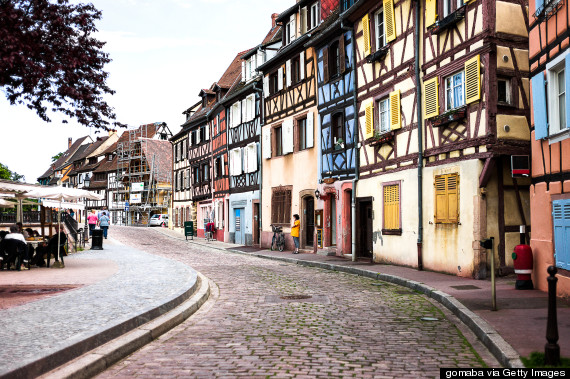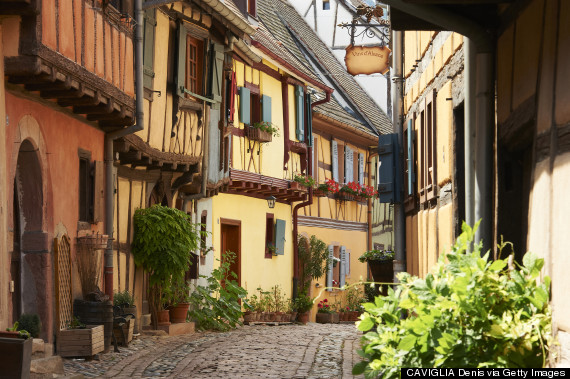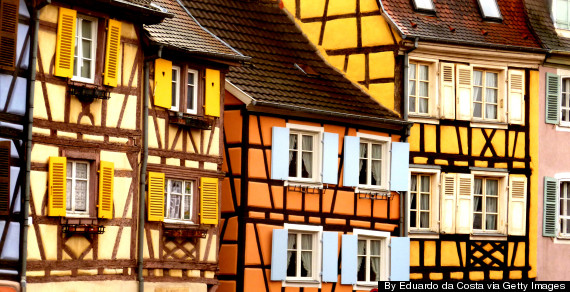 You're lucky it's a Tuesday, because that's the day when villagers flaunt their dancing skills in Colmar's town square.
There's no doubt they sipped some Alsatian wine before this little number.
And those aren't the only reasons to come to Colmar. See that statue? It's by Frédéric Bartholdi, the same guy who designed our Statue of Liberty.
There's even a little museum dedicated to him in the town.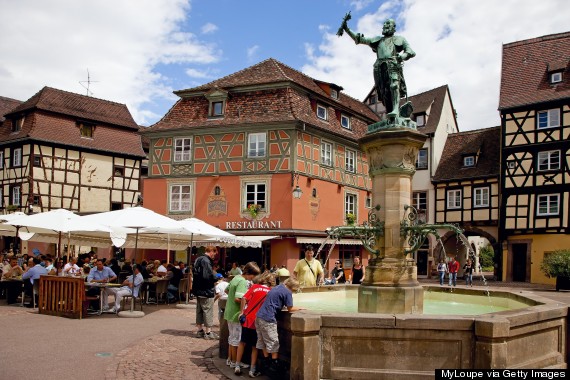 The Tour de France also passes near Colmar...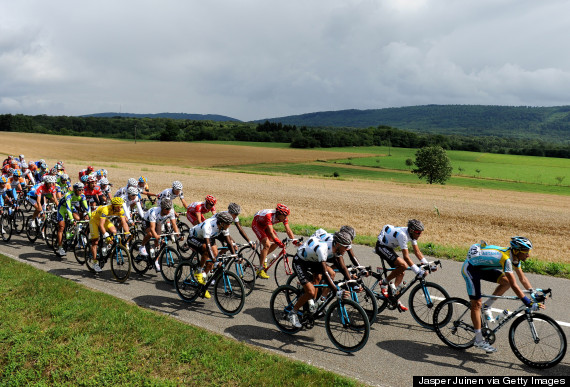 ...and the town is as charming in winter as it is in spring.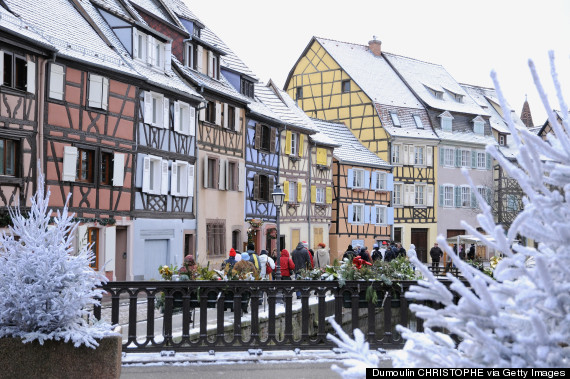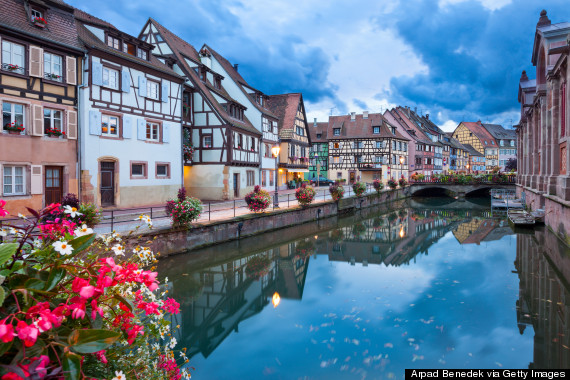 Au revoir, perfect Colmar!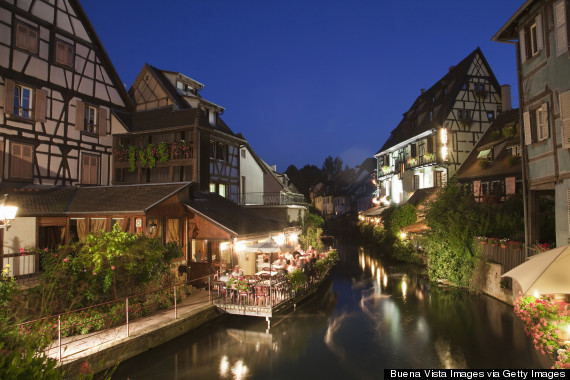 BEFORE YOU GO
PHOTO GALLERY
Look: France