It's a pretty chilly Thanksgiving across the country this year. With the exceptions of Florida, Arizona, California and Hawaii, temperatures are down right frigid.
So while we wouldn't advise anyone sit outside for too long this Turkey day, we have done a little dreaming about what it'd be like to host Thanksgiving dinner on a more temperate day.
Imagine: instead of being crammed indoors (great aunt Ida's perfume suffocating everyone), you'd be wrapped in a cozy pashmina, listening to the sounds of rustling leaves as a crisp fall breeze wafted the delicious smells of warm turkey and gravy over to you.
Can you picture a better way to celebrate the harvest? We couldn't, so we rounded up some of our favorite al fresco Thanksgiving settings (below) so you can escape the cold this year and plan for next year.
How To Host An Al Fresco Thanksgiving:
Make it intimate: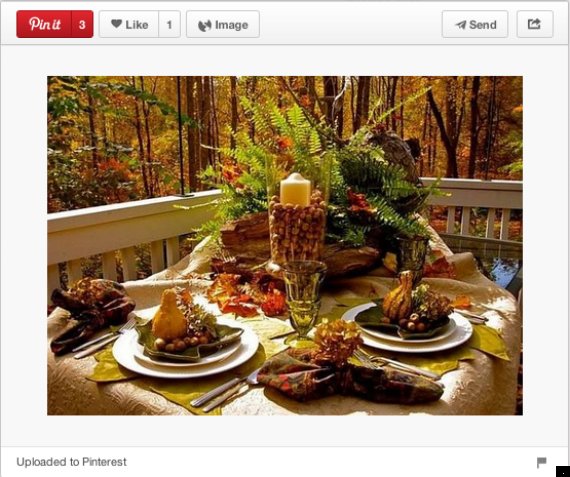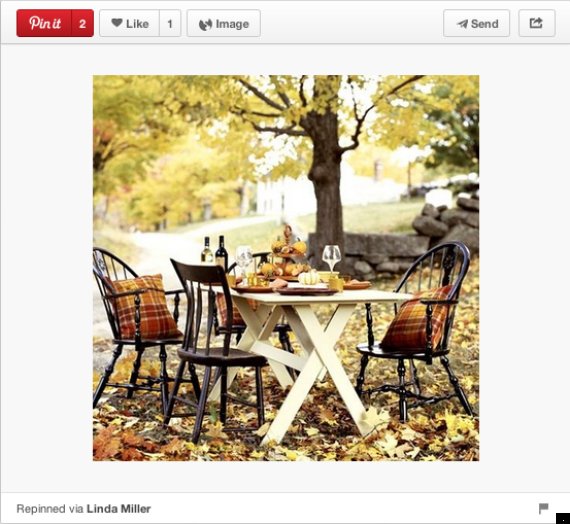 Or make it grand: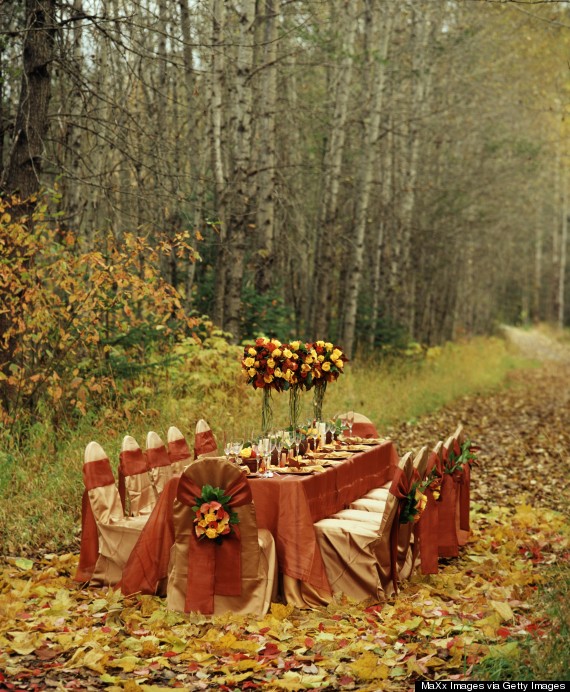 While a barn on the property is picture perfect: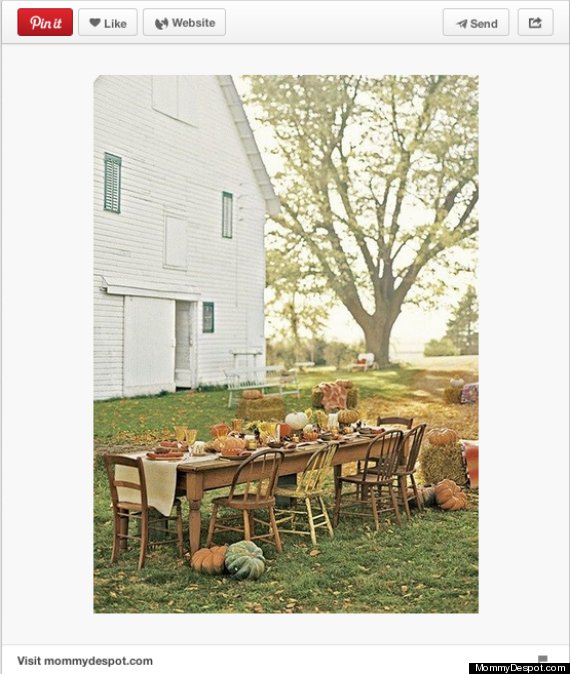 Backyards allow for simple chic: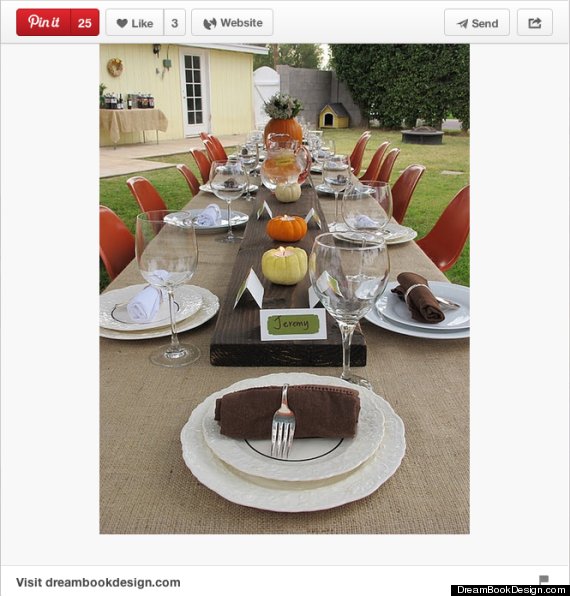 A natural canopy never hurts: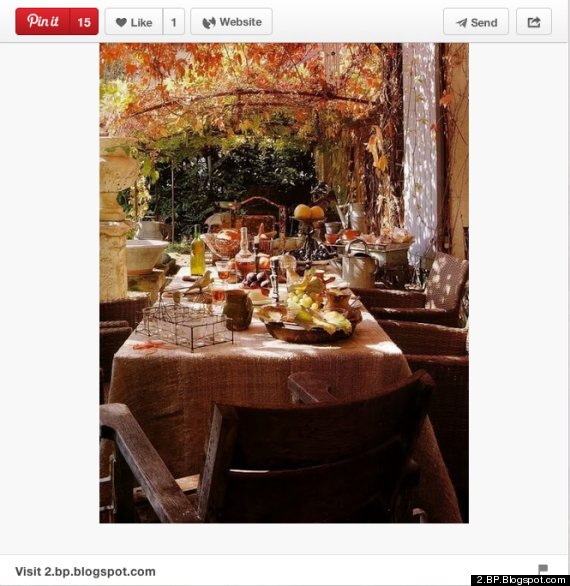 And hay bales provide extra seating in a pinch: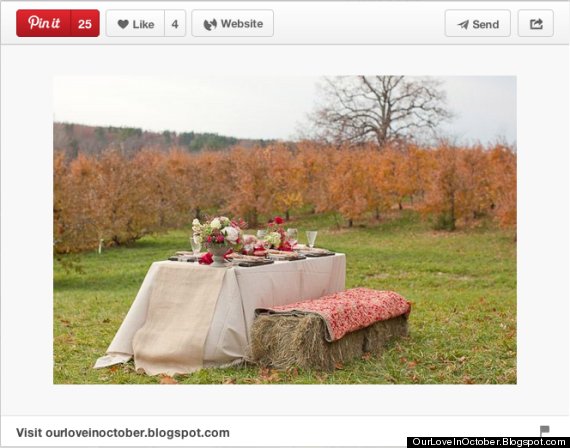 Rustic farm tables make table cloths unnecessary: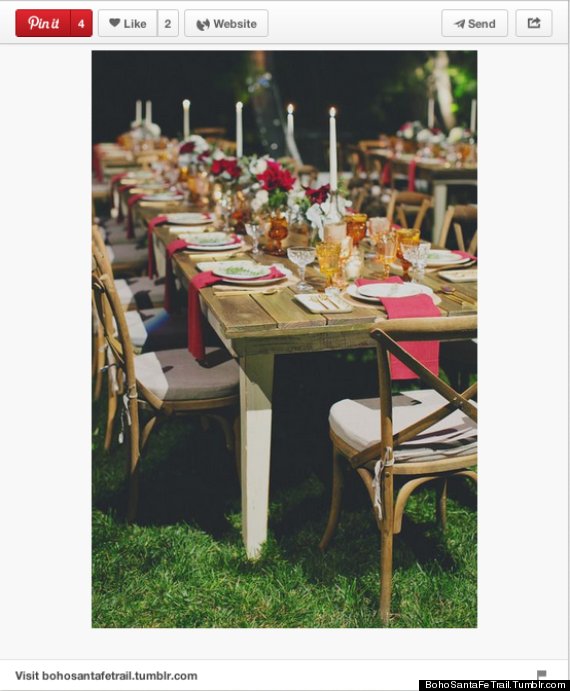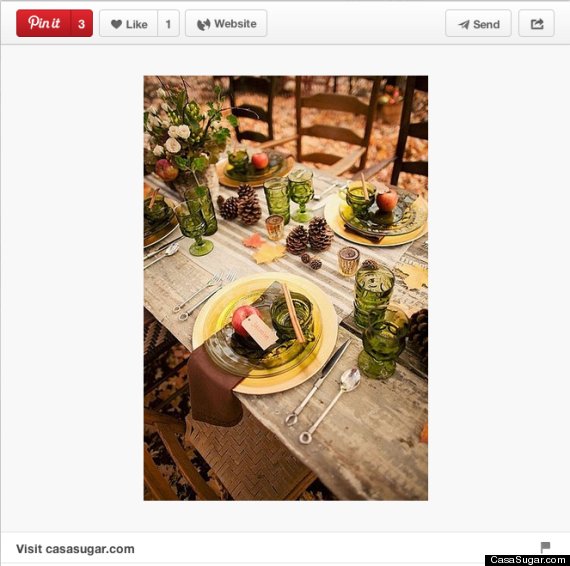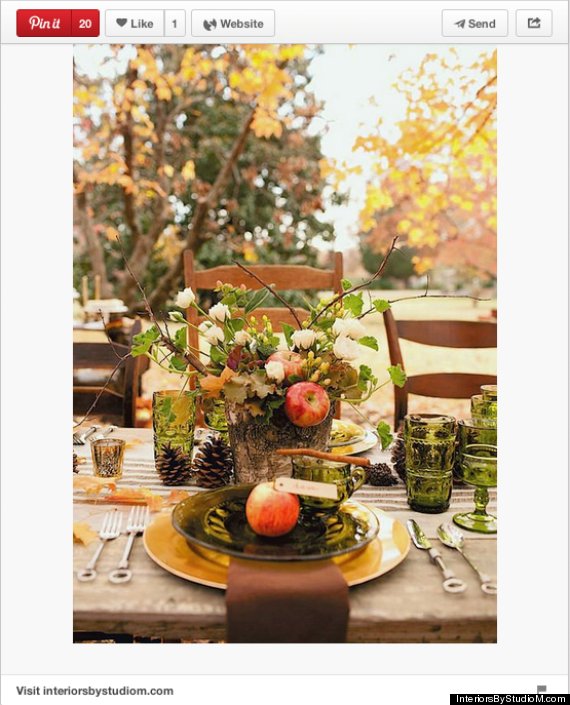 But when in doubt, go white: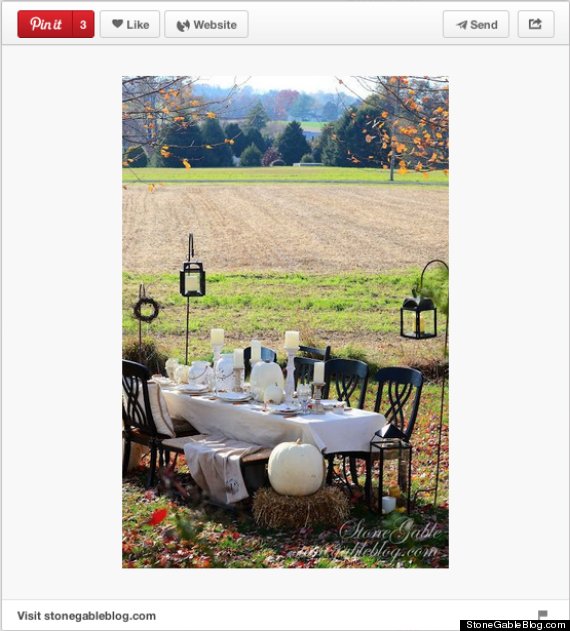 And use lanterns to light the way: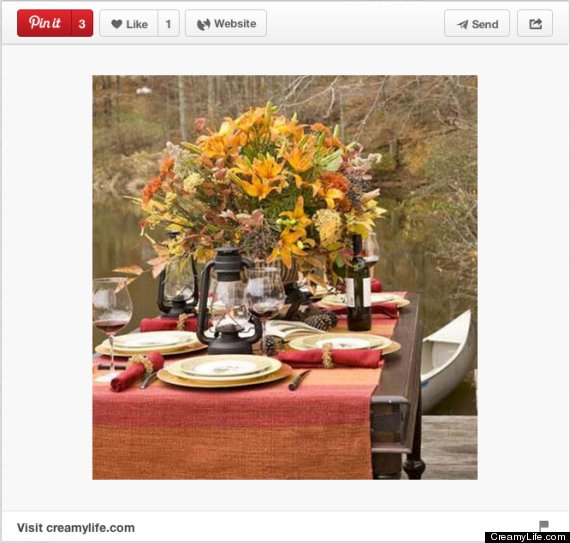 (Bonus points for floating lanterns)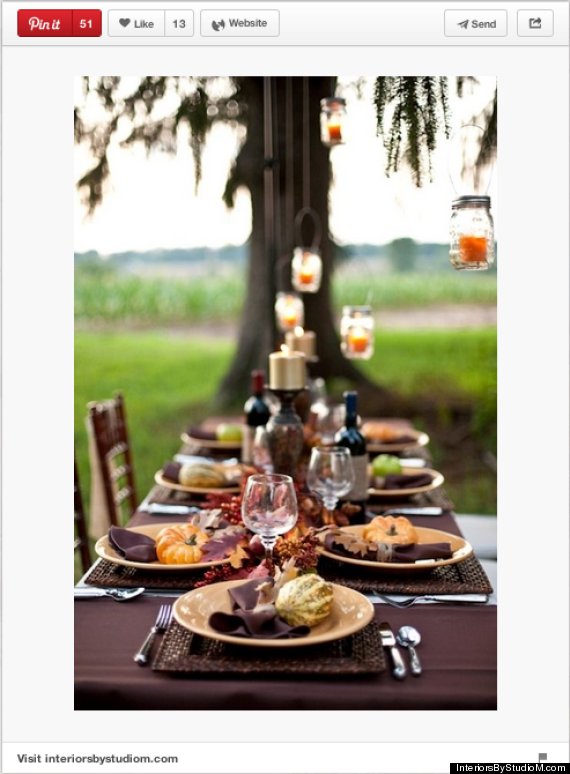 BEFORE YOU GO
PHOTO GALLERY
Thanksgiving Recipes