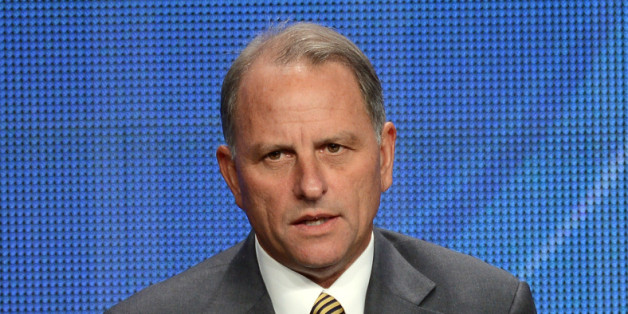 Now that punishments are being doled out at CBS News over the disastrous Benghazi report on "60 Minutes," attention is turning to the man who runs both the larger network and the actual show: Jeffrey Fager.
Fager was already serving as the executive producer of "60 Minutes" when he was appointed the chairman of CBS News (he leads the network along with its president, David Rhodes), and he did not give up that coveted job even when he was handed a much larger workload. Few questions were raised about this structure at the time, and CBS has garnered praise and increased ratings in the years since Fager took over.
However, in the wake of the Benghazi debacle, some observers have wondered if Fager would be able to continue in both roles. Though he said he was "responsible" for the errors in the Benghazi report, Fager is not being reprimanded in the same way as Lara Logan, who has been forced to take a leave of absence.
The New York Times' Bill Carter wrote that there may be "continued questions" about Fager's two roles.
One person raising those questions was the Washington Post's Erik Wemple. In a post on Tuesday, he said that Fager's handling of the report was "perhaps the most embarrassing part" of the whole scandal. Fager and CBS did not respond to repeated questions about the veracity of its story for days following the revelation that its main source was an admitted liar. When he did speak out, it was to defend the report point-blank.
"In the face of conflicting evidence, Fager relied on the source of the conflicting evidence to validate his unit's reporting," Wemple wrote. "Sounds like grounds for a leave of absence!"
NPR's David Folkenflik said Tuesday that, whatever happens, Fager is not likely to drop his focus on "60 Minutes."
"People I talked to at '60 Minutes' say regardless of his title, he will always take a strong interest in this show that's so important to the news division's fortunes," he said.