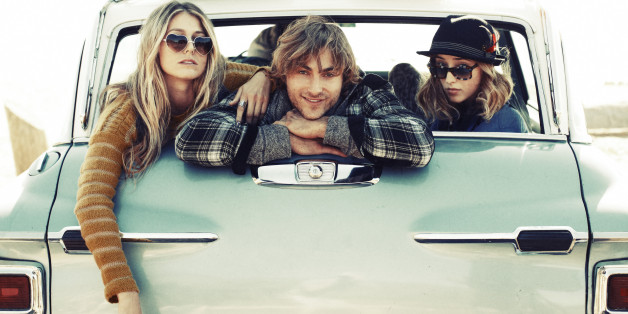 If holiday traffic seems a bit lighter this week, you're not imagining it.
In Southern California, the number of Thanksgiving travelers venturing more than 50 miles will drop 4 percent from 2012, according to the Automobile Club of Southern California.
The organization estimates that 3.2 million Southern Californians and 5.2 million Californians will travel between Wednesday and Sunday.
The decline in local travelers outpaces a drop of 1.5 percent in the number of travelers nationally this Thanksgiving. AAA forecasts that 43.3 million will take to the roads and sky during the five-day travel period, down from 44 million last year.
As goes California, so goes the nation in holiday driving population. Locally, 86 percent of travelers are expected to drive; nationally, 90 percent of travelers will do so.
Hitting the road this year comes with the benefit of gas prices that are at their lowest point since 2010. In a majority of states, gas sells for less than $3 per gallon, and the price should continue to drop, according to AAA.
In Ventura County, regular unleaded gas was selling for about $3.58 per gallon Monday, according to the Automobile Club's Daily Fuel Gauge report.
The smaller number of travelers will go farther this year, with the average distance expected to increase to 601 miles from 588 miles, according to AAA.
The top destination for Southern California travelers this year is San Diego, followed by Las Vegas, San Francisco, the Central Coast and the Grand Canyon, according to a survey of the Auto Club travel agents.
Thanksgiving travelers are expected to spend $465 during the holiday travel season, a 7 percent decrease from 2012.
The number of air travelers will decline to 3.14 million this year from 3.26 million in 2012, according to AAA.
Weather may throw a wrench in holiday air travel. A winter storm system blamed for at least 10 fatal accidents in the West and Texas could dampen the Thanksgiving holiday for millions of travelers this week.
Nearly 300 American Airlines and American Eagle flights into and out of Dallas-Fort Worth International Airport were canceled Monday because of the weather, spokeswoman Laura Masvidal said. Some of the country's busiest airports -- those in New York, Washington, D.C., Philadelphia, Boston and Charlotte, N.C. -- could see big delays.
On Monday, the storm brought snow, sleet and freezing rain to parts of Arkansas, Oklahoma, Missouri, southern Kansas and Texas. But as the storm continues east, there are fears of heavy rain along the busy Interstate 95 corridor and sleet, freezing rain and snow away from the coast and at higher elevations.
Local travel agents offer two words of advice: travel insurance.
"That's a great service so you are not alone on the road," said Barbara Gillman, manager of New Horizons Travel in Camarillo.
Gillman said travelers should call their airlines to check on flights. If there is a problem when they are at the airport, such as a delay or cancellation, she said, passengers should call the travel insurance carrier's emergency help desk for assistance in getting onto another flight if possible.
At the same time, Gillman said, airlines have agreements with other airlines to take passengers if they cannot.
"Ask your carrier to put you on that flight," Gillman said. "There's no charge to that passenger."
The Associated Press contributed to this story.
BEFORE YOU GO
PHOTO GALLERY
Americas Worst Airports (PHOTOS)