We're sure Taylor Swift told Prince William, "Today was a fairytale" after their meet and greet in London last night (Nov. 26).
The 23-year-old singer was lucky enough to spend some quality time with the royal at the Winter White Gala at Kensington Palace, where she performed for a 200-person audience during the charity dinner. But Swift wasn't the only one to belt out some tunes on stage -- at one point the blonde beauty was joined by Wills and rocker Jon Bon Jovi for a performance of "Livin' On a Prayer."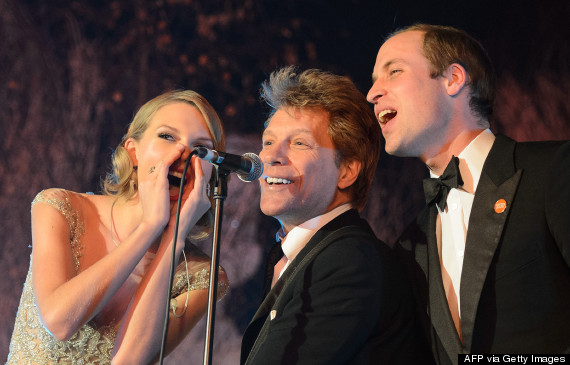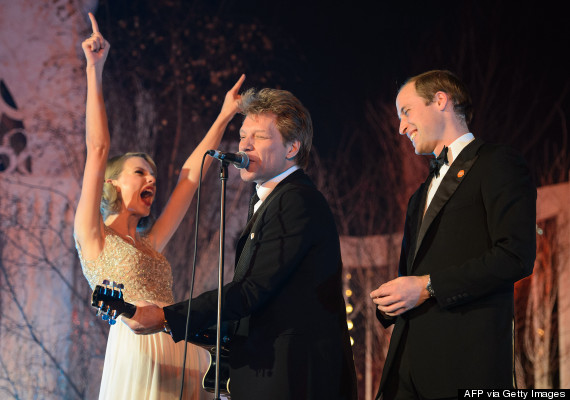 A clip of this magical moment surfaced on Instagram, thanks to a gala attendee, Rebecca Dowling. "Classic Tuesday night with Jon Bon Jovi performing 'Living on a Prayer' with Taylor Swift and HRH," her caption read.
Please, enjoy. Soak it ALL in.
Watch a full clip of their performance below:
BEFORE YOU GO
PHOTO GALLERY
Taylor Swift