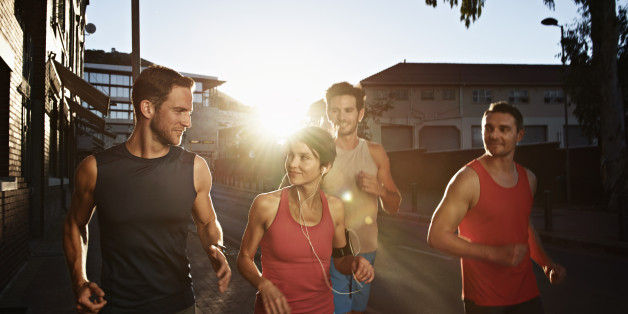 There are hundreds of wonderful sites on healthy living to be seen all over the blogosphere. Here at Fit Links, we'll introduce you to some that have caught our eye.
People run for so many different reasons. There are those who do it as part of their morning routine, those who run because it's cheaper than therapy and those who do it for some quality alone time. Find out which type of runner you are with these hilarious descriptions from POPSUGAR Fitness -- GIFs included.
The phenomenon of "afterburn" -- the idea that you continue to torch calories after a workout -- is not yet fully explained by science. Here, Well + Good sorts through the evidence as to whether or not you are still burning calories when your workout's over.
We aren't always comfortable in our own skin, but our bodies do amazing things. Check out one woman's story of her struggle and learn from her encouragement on loving the skin you're in.
Hearty fall and winter comfort foods don't have to be indulgent. Fit Bottomed Girls has 24 fall recipes using eight of our favorite -- and healthy -- fall foods.
Can't get enough fall recipes? Try out Fall-inspired healthy breakfast ideas to incorporate those amazing flavors into your morning routine.
PHOTO GALLERY
Fall-Inspired Healthy Breakfasts