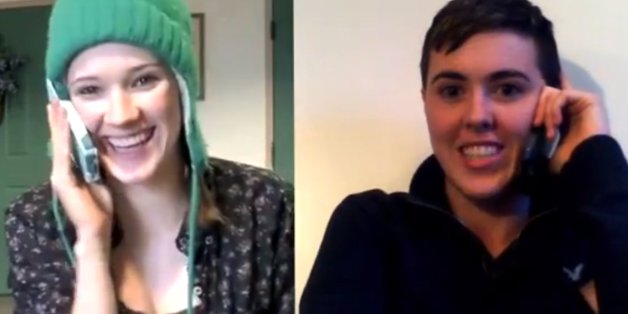 Gwist is a YouTube channel that brings together videos of interest to the lesbian, gay, bisexual, transgender and queer (LGBTQ) community. From the founders of Logo, Gwist isn't ABOUT being gay, but FOR being gay and for anyone who wants to BE a gay!
Every other week HuffPost Gay Voices features several of the best videos featured on Gwist during the previous seven days. Check out this week's best clips below!
1. Kanye Kardashian's Starry Fantasy -- Cuentin's Catty Commentary: Kanye thinks Kim Kardashian should get a star on the Walk of Fame, but Cuentin's got other ideas! Plus, why Jamie Foxx might be a better catch than Tom Cruise!
2. The Girlfriend Test! (Lesbian Long-Distance Style) - Dykeotomy: Liz and Emily are 600 miles apart! But Liz plans to discover Emily's "good girlfriend grade" with (dun dun dunnnnnnn) the Girlfriend Test!