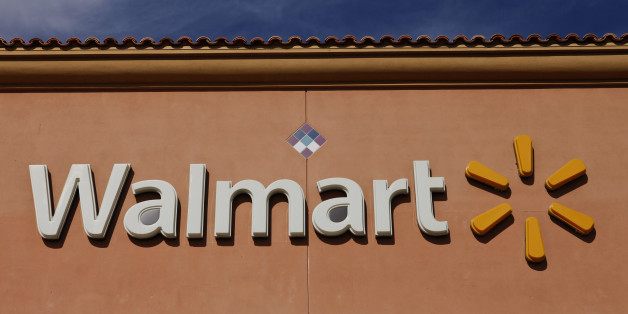 Black Friday was ridiculous this year, including at Walmart.
Walmart advertised low prices on TVs, laptops and kitchenware, but the store's best-selling item was ... towels.
According to a statement Walmart released Friday, the company sold 2.8 million towels, 2 million TVs, 1.4 million tablets, and 1.9 million dolls.
Not only were people buying towels at Walmart, the Wall Street Journal's Tom Gara found that customers were turning violent to buy inexpensive ones. He gathered the following tweets about a specific incident in West Memphis, Ark.:
In other news.. There was a fight at the West Memphis Walmart on the towel aisle #hometownpride

— Anna Taylor (@annakaytay) November 29, 2013
Ppl at Walmart right now risking their lives for a towel set they wanted for their bathroom

— IG: THVT_SCXRPIX (@JaySVP_Mob) November 29, 2013
I will never go Black Friday shopping again. This trashy girl tried to fight me in Walmart over a towel. Who does that?

— Supporting Orton . ♥ (@LadyVipress) November 29, 2013
Local Arkansas news sites reported that Walmart customers were, indeed, fighting each other over towels. "I saw one woman fighting over towels. Everybody just started going toward them," Walmart customer Droniqua Fisher told WMC-TV.
Even though there were fights and worker protests, Walmart had a successful day monetarily. The store reported that it processed more than 10 million register transactions in United States stores on Black Friday.
BEFORE YOU GO
PHOTO GALLERY
Black Friday 2013