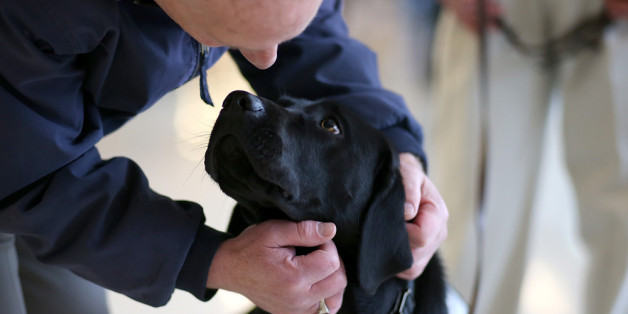 Canine lovers, you might want to arrange your next travel layover for San Francisco. Starting this month, the city's airport is introducing a squad of therapy dogs to provide relief to stressed-out travelers.
In partnership with the San Francisco SPCA's Animal Assisted Therapy Program, San Francisco International Airport (SFO) has launched the Wag Brigade. Guided by volunteer handlers, nine dogs will roam the terminals, making themselves available for any traveler caught up in airport holiday hullabaloo, offering a bit of comfort to passengers facing flight delays, missed connections and fears of flying.
"Carefully selected for their temperament and airport suitability, the dogs will wear vests that read 'Pet Me!' identifying dogs of all sizes and breeds by name," SFO announced.
SFO's Wag Brigade follows similar initiatives at other airports, including the Pets Unstressing Passengers (PUP) program at Los Angeles International Airport and the AmbassaDogs at Fort Lauderdale-Hollywood International Airport.
Further solidifying itself as a dog-loving airport, SFO hosted Virgin America's 'Operation Chihuahua' last month in effort to fly members of the city's overflowing chihuahua population to new homes in New York.

BEFORE YOU GO