Those interminable waits for the check at restaurants may soon be a thing of the past.
At least that's what Applebee's is banking on. In the next 18 months, the restaurant chain is rolling out 100,000 stationary tablets that will do a number of cool things, like let you to pay the bill without any awkward back-and-forth between you and your waiter.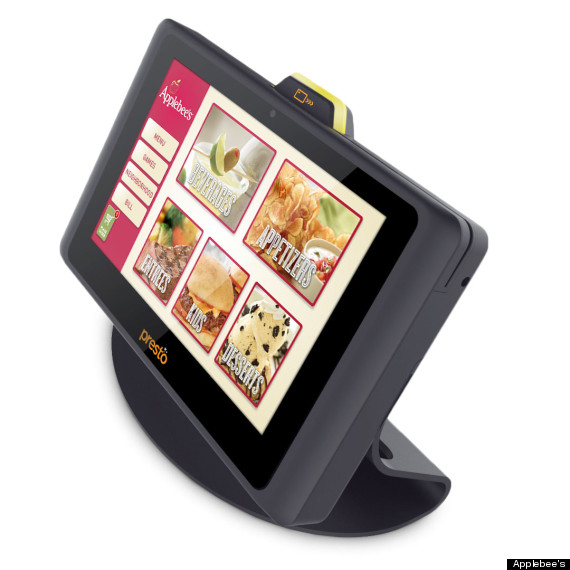 The tablets will provide more details about the menu, like nutritional and allergy information and the provenance of various ingredients. They'll also live stream music and videos.

While you'll be able to order drinks and appetizers via the tablets, Applebee's spokesman Dan Smith told The Huffington Post that the tablets are not meant to replace menus or eliminate jobs.
"Our servers aren't going anywhere," Smith said.
While one might see the introduction of a tablet at the table as an intrusion of the dining experience, Applebee's sees an opportunity. The device will allow the chain to "understand guests like never before," explained Smith. (For what it's worth, Chili's has similar plans).
Does the future of restaurant dining consist of a bunch of people engaging with a screen instead of one another? Maybe. But at least once you've come to that sad conclusion, you can leave the restaurant within minutes of your realization. After you pay on the tablet, of course.