Dogs in clothes are adorable. A dog safe and snug in a blanket after being rescued from a frozen pond -- now that's almost too sweet to bear.
The Michigan pup who found himself stranded on the ice was saved by rescue workers Sunday. According to MLive, South Haven Emergency Services received a call that a large dog had fallen through the ice on a pond located in Geneva Township, near South Haven.
When emergency personnel got to the pond, they could hear the dog "crying out to rescuers." He was struggling in the water about 150 feet from shore, according to a release.
The near-freezing waters didn't deter rescue workers, who crawled across the half-frozen pond wearing ice water rescue suits. Once they reached the dog, they were able to break through the ice and retrieve him. The entire rescue took about 11 minutes.
Once they got the dog back to shore, they wrapped him in a thermal blanket, which led to one of the cutest winter pictures we've seen so far: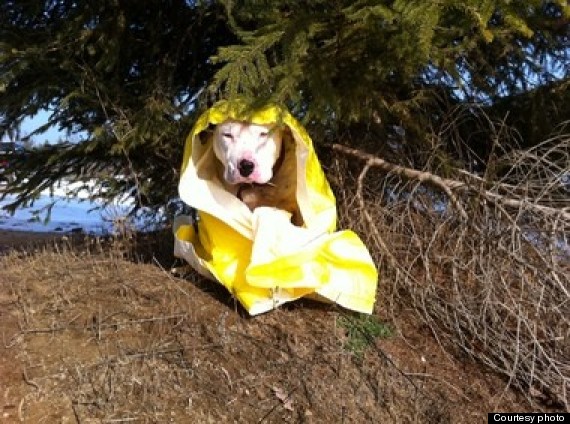 This dog was rescued from an icy pond near South Haven on Sunday. Courtesy photo.
According to the news release, the dog was turned over to Animal Control in Van Buren County and returned to his owner. He was cold and tired, the release reported, but essentially OK.
Winter can be dangerous for dogs whose owners live near water. Last winter, a kayaker on Lake Michigan came to the rescue of a 3-year-old golden retriever mix who was hopping from one piece of ice to another. As the temperatures continue to drop, make sure you watch over your own pets! Lake and pond ice is still too weak in most places to support animal -- or human -- weight.
ALSO ON HUFFPOST:
PHOTO GALLERY
BEFORE YOU GO
Awesome Animal Photos Of 2013
PHOTO GALLERY
Awesome Animal Photos Of 2013