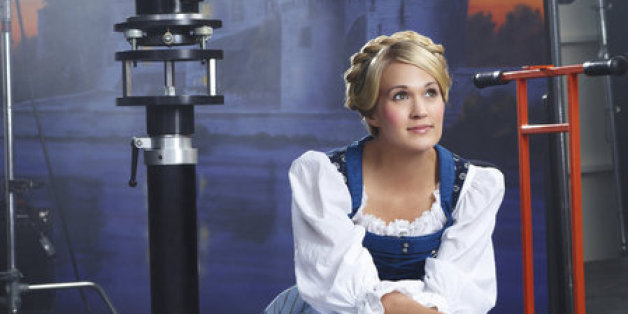 Oh, you haven't even seen NBC's "Sound of Music Live!" because it hasn't aired yet? No worries. Just listen to the entire soundtrack on Spotify while you wait.
Critics and fans of the classic production have been publicly doubting Stephen Moyer, who plays Capt. Von Trapp, and Carrie Underwood, who plays Maria, but perhaps NBC is just whetting your appetite for what's to come. Why wouldn't you want to hear a country music darling and Vampire Bill sing the classic tunes? Enjoy.
"The Sound of Music Live!" airs at 8 pm on NBC on Dec. 5.
ALSO ON HUFFPOST:
PHOTO GALLERY
BEFORE YOU GO
NBC's New Shows 2013-2014
PHOTO GALLERY
NBC's New Shows 2013-2014