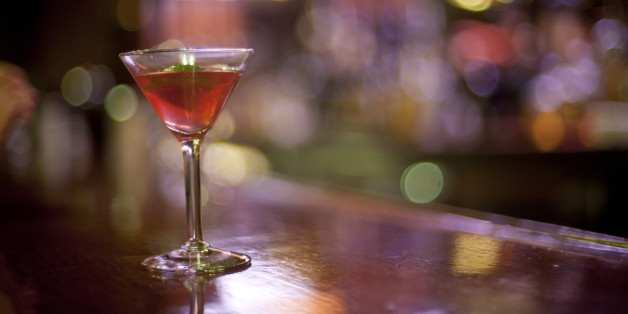 A Canadian lesbian couple is crying foul, claiming they were kicked out of a Montreal bar for kissing.
CBC News reports that Jess Goldberg and Carolyn Shaughnessy, both in their early 20s, were approached by the manager of Le Manoir in Pointe-Claire, who told them to stop after they shared a kiss at the bar on Nov. 29. Two hours later, Goldberg says she and Shaughnessy were asked to leave after they kissed again.
"I think I had my hand on her leg and she kissed me, and he came over even more frantic than the first time," Goldberg told CBC News. Shaughnessy, who said she and Goldberg visit Le Manoir quite frequently, echoed those sentiments in an interview with CTV News.
"[Jess] came behind me, and she held me from behind. She maybe kissed me on the cheek and on the neck," Shaughnessy is quoted as saying. "[The manager] said that we were being promiscuous, and that we needed to calm down. He was like, 'If you continue this behavior, you guys are gonna have to leave.'"
Owner Peter Sergakis quickly issued an apology for the incident, which he called an "isolated gesture" that "does not reflect the values of the company" or himself on the bar's Facebook page. Still, he said the women went beyond an appropriate public display of affection that continued for 16 minutes, according to CJAD, and was captured on security cameras.
"Did the girls do anything really indecent? I don't think so," Sergakis, who stressed that his establishments are open to all members of the lesbian, gay, bisexual and transgender (LGBT) community, told the West Island Gazette. "But was it appropriate for the restaurant? I don't know. If I had been there, I wouldn't have asked them to leave, but I would have tried to make them understand why they should stop."
BEFORE YOU GO
PHOTO GALLERY
LBGT Service Cases