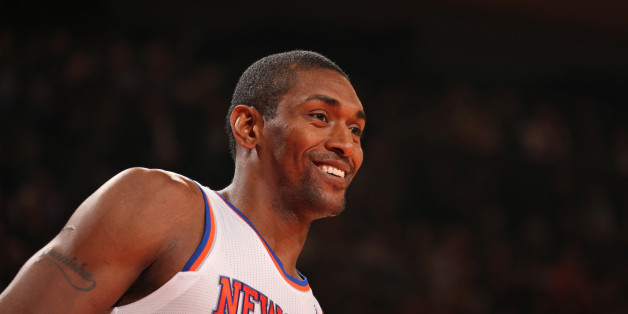 Whatever you do, don't get the Knicks started on the elbows-shells debate.
The reported "heated" argument between teammates Metta World Peace and Kenyon Martin was all about pasta, according to Metta World Peace.
Citing unnamed sources, Ian Begley of ESPNNewYork.com reported on Sunday before the Knicks' ninth straight loss that World Peace and Martin got into an "intense" verbal argument during a team workout on Sunday. There was reportedly no pushing or shoving.
World Peace said on Tuesday that the spat came down to his and Martin's different taste in pasta.
"We were eating pasta. He had elbow pasta, I had shell pasta, and I told him how my shell pasta is better than his elbow pasta," World Peace told Frank Isola of the New York Daily News. "And he was pretty upset about that. He loves elbow pasta, but I disagree, I think shell pasta is better. I don't care. I will stand by that. Shell pasta."
Perhaps, Iman Shumpert's apparent argument with Carmelo Anthony on the bench during the game over types of cereal.
BEFORE YOU GO
PHOTO GALLERY
Best 2013 Sports Photos