Today Art Basel Miami Beach, the goliath art fair that takes over the sunny Florida city for one weekend a year, opens its doors to the public (and quite possibly a stampede.) We perused the international fair yesterday to help you process the visual overload you're about to consume. To add a little order to the chaos, we've selected 10 trends we thought dominated this year, for better or for worse. Let us know which trends you noticed in the comments.
1. Tropical Vacation: We know, we know. We're in Miami. But we hardly need to go outside now, what with the deluge of kitschy, beach-themed works indoors. So many sunsets.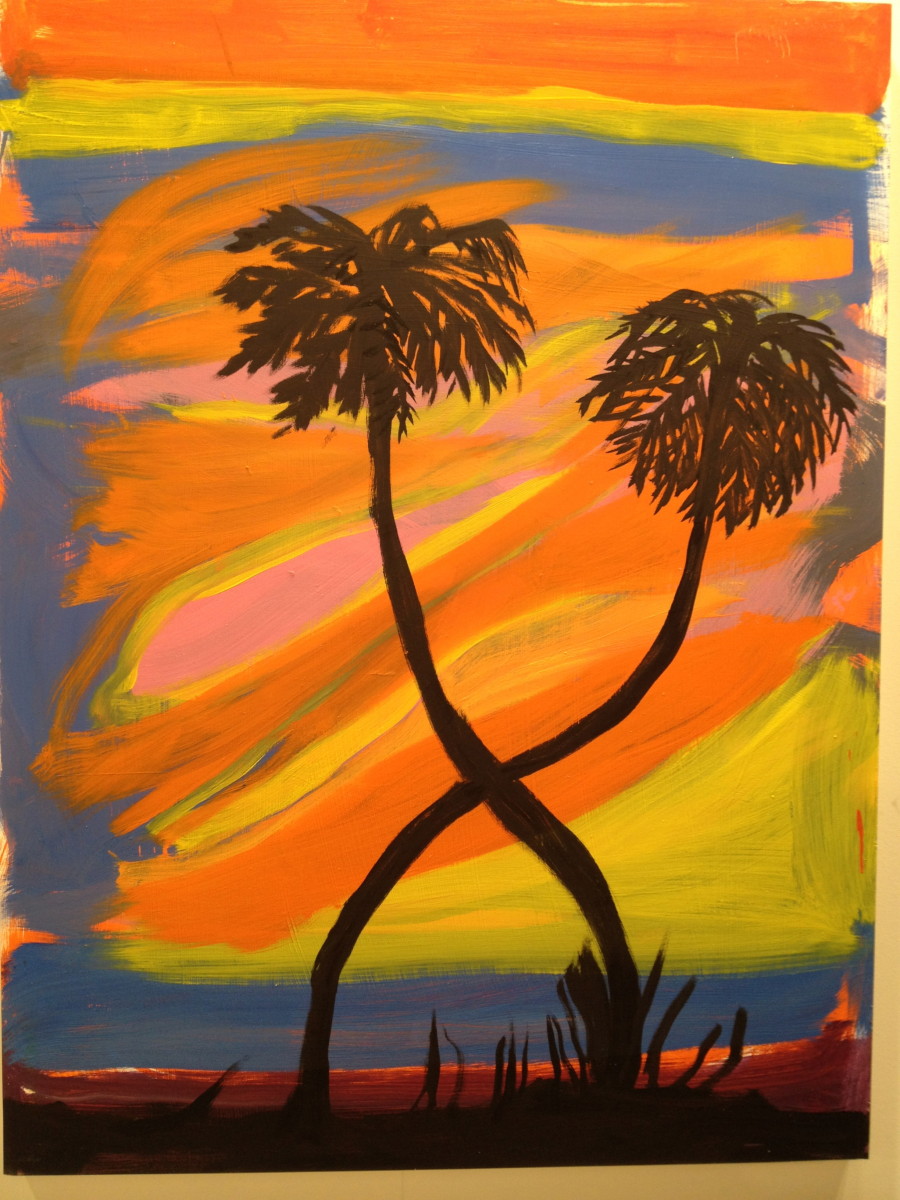 Josh Smith at Luhring Augustine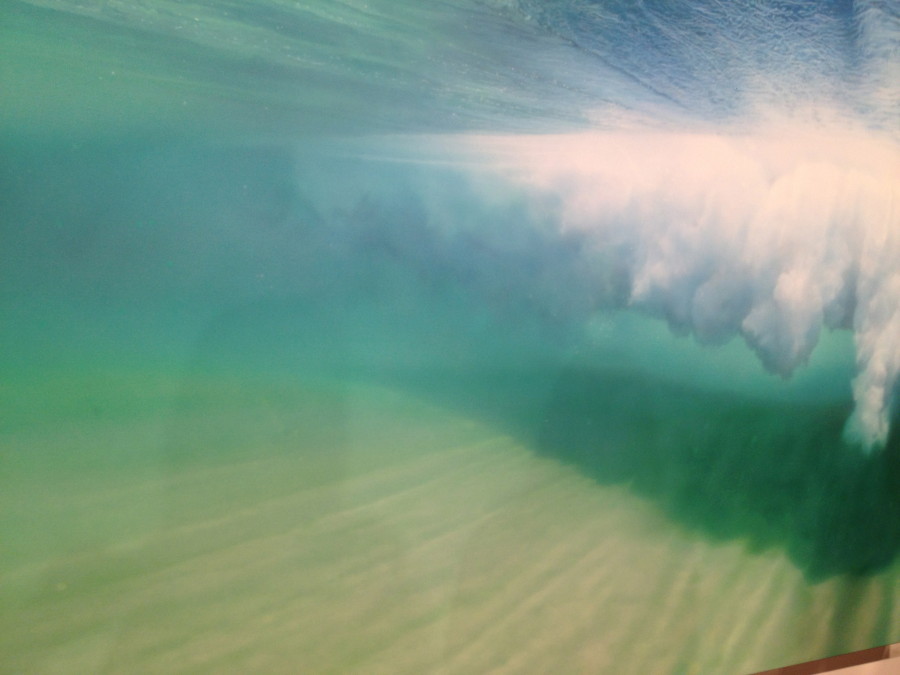 Marc Quinn at White Cube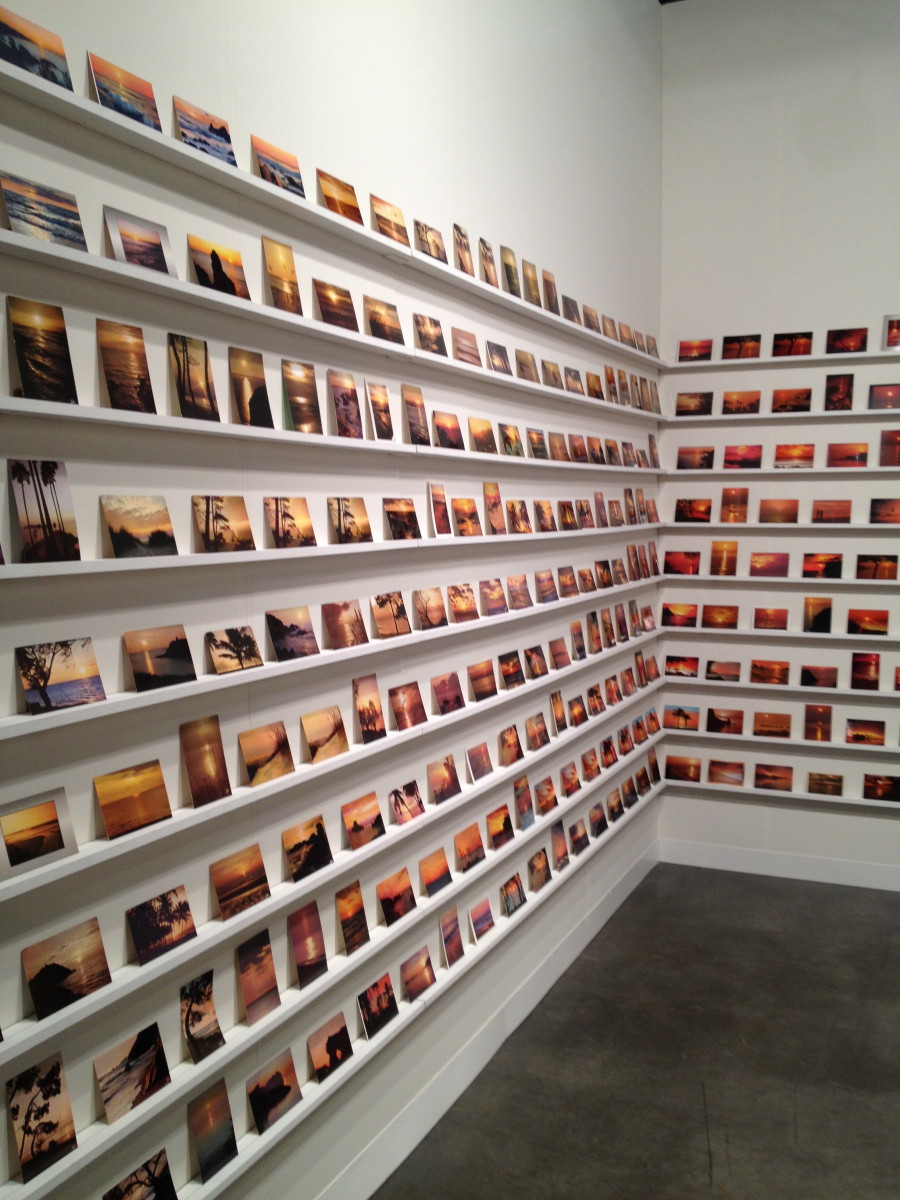 Oriol Vilanova at Parra & Romero
2. Art History Remix: Artists played visual DJ this year, mixing and matching art history's greatest hits to collage something entirely new.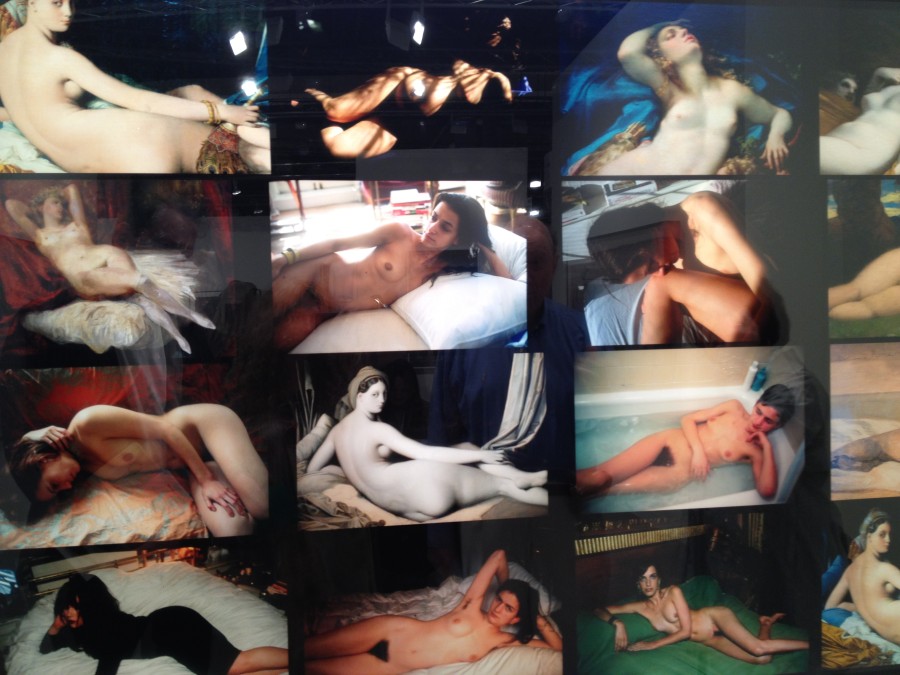 Nan Goldin at Matthew Marks Gallery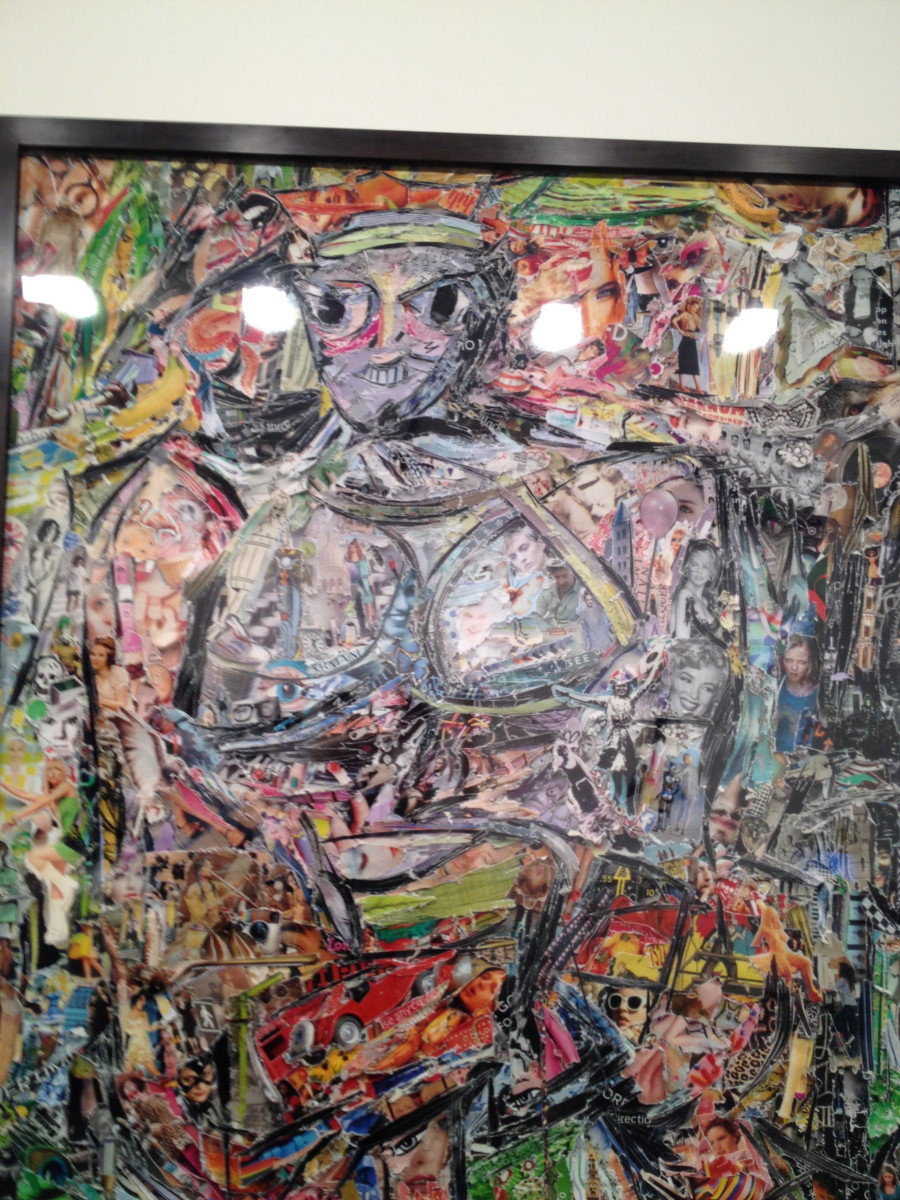 Vik Muniz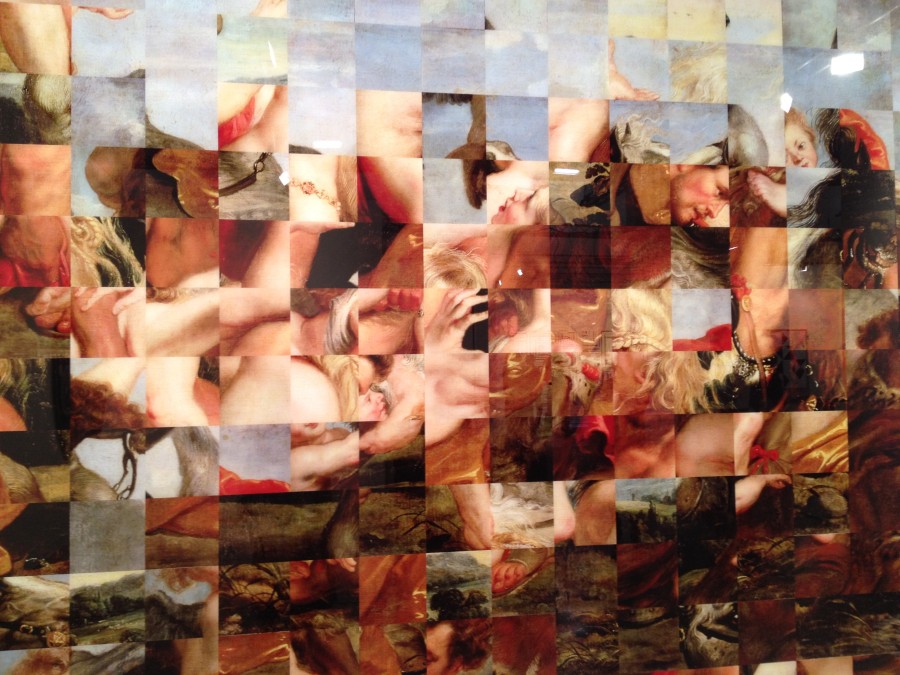 Rashid Rana at Chemould Prescott Road
3. Snacks: Junk food seemed to be on the brain this year, which only made the fair's insanely expensive dining options that much more enticing.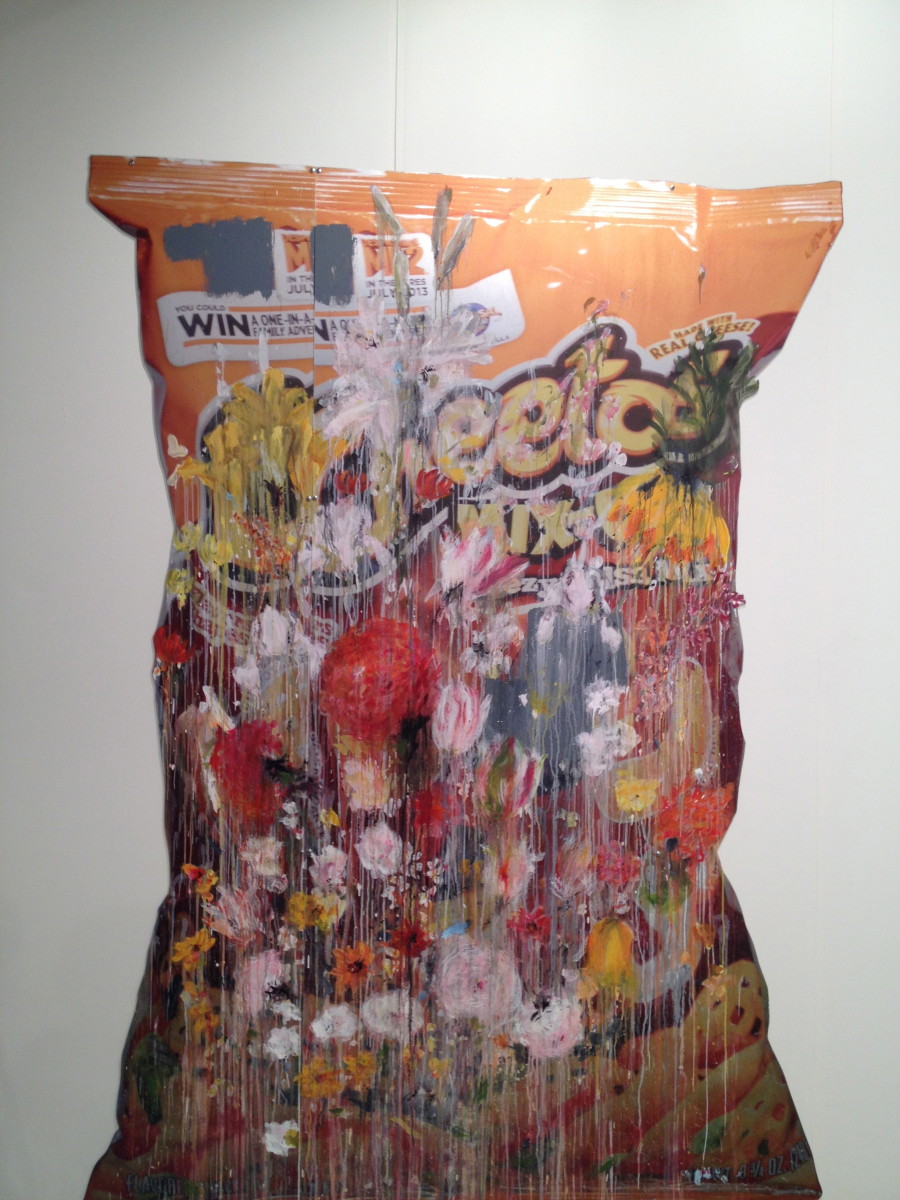 Tom Holmes at Bureau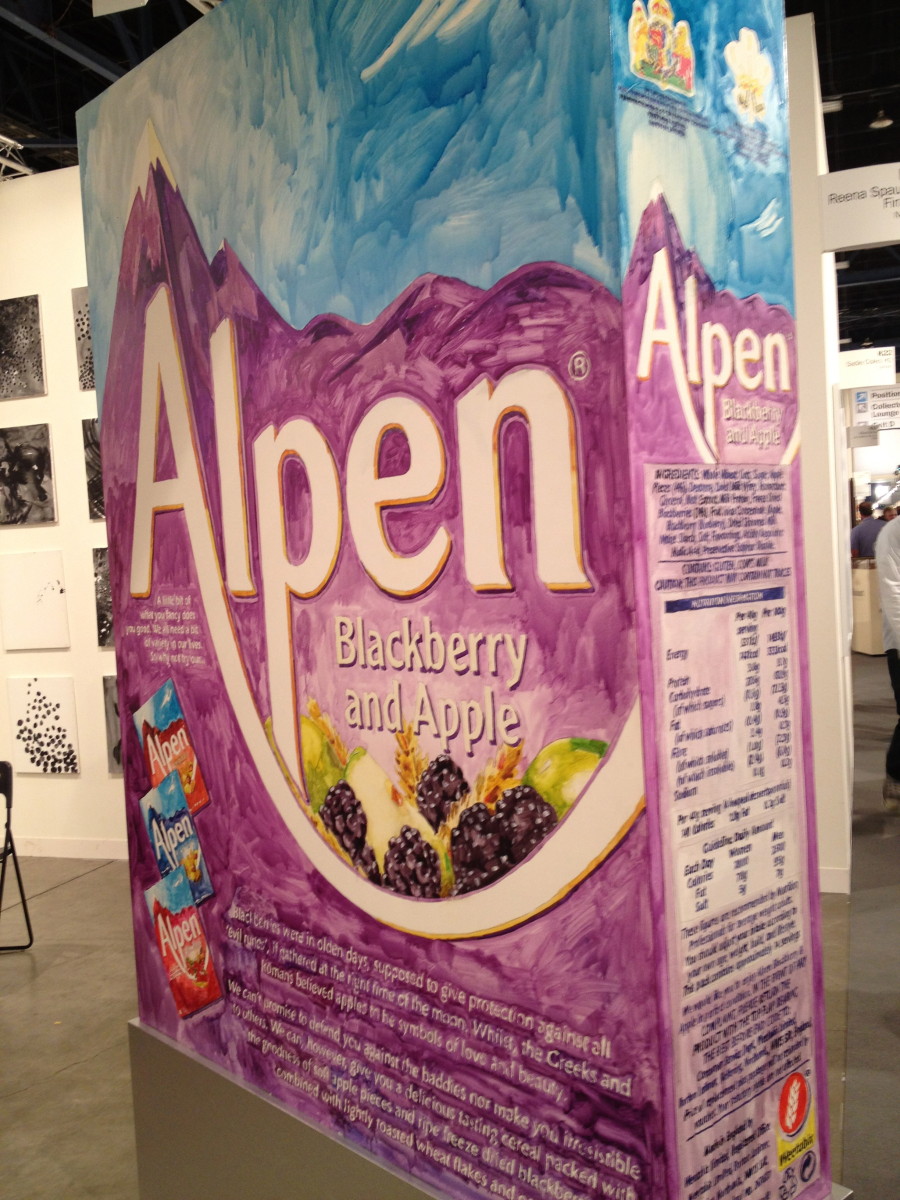 Reena Spaulings Fine Art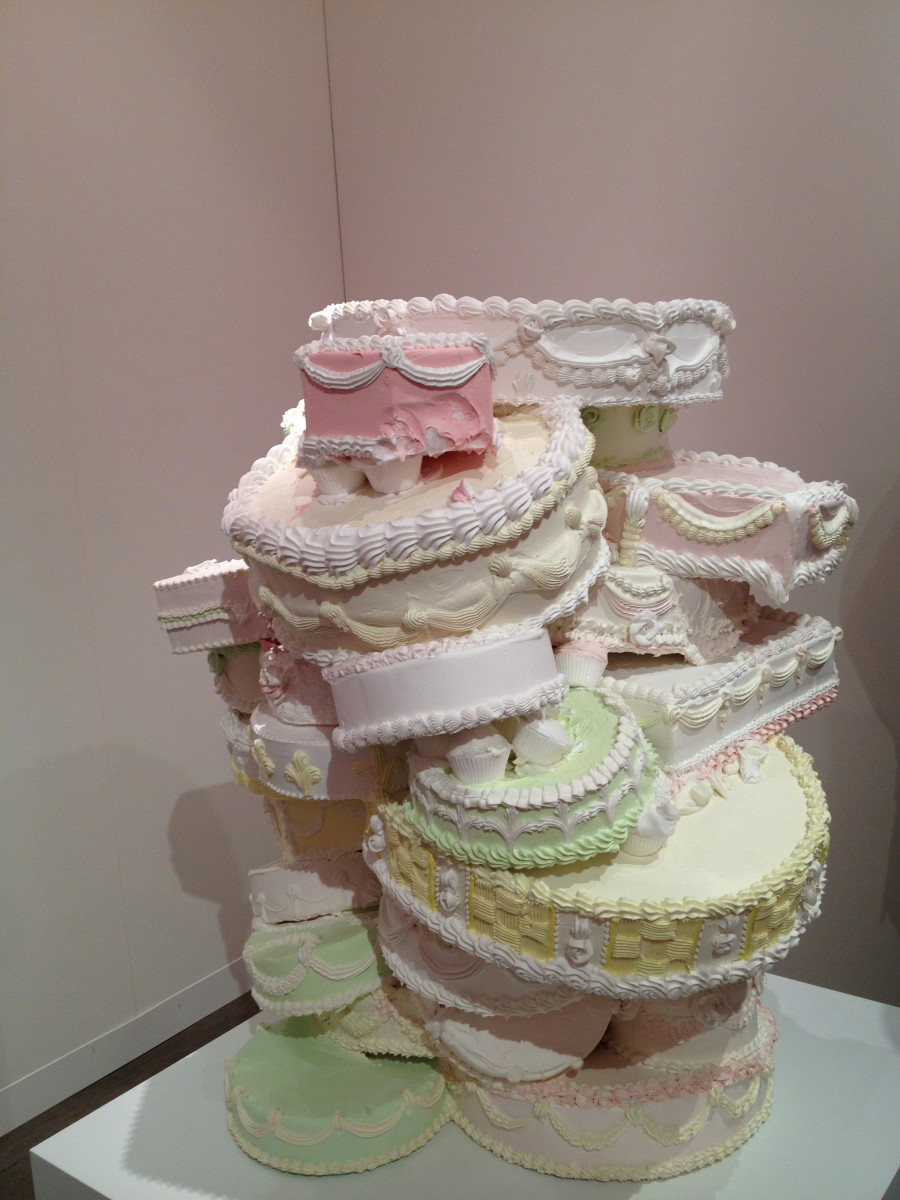 Will Cotton
4. Aaahh!!!, (not so) Real Monsters!: Whether odd and cuddly or slightly terrifying, monstrous creatures were on the prowl no matter where you turned.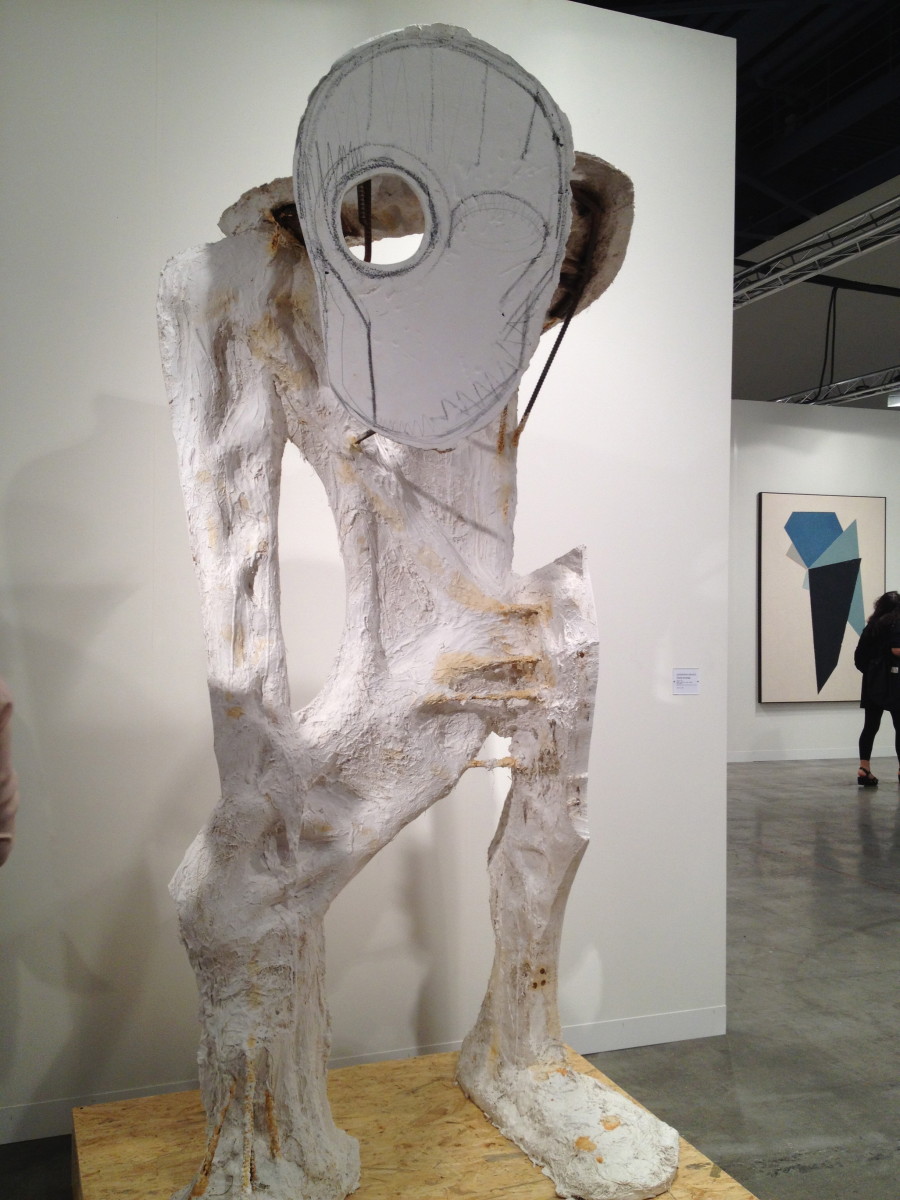 Thomas Houseago at CFA Berlin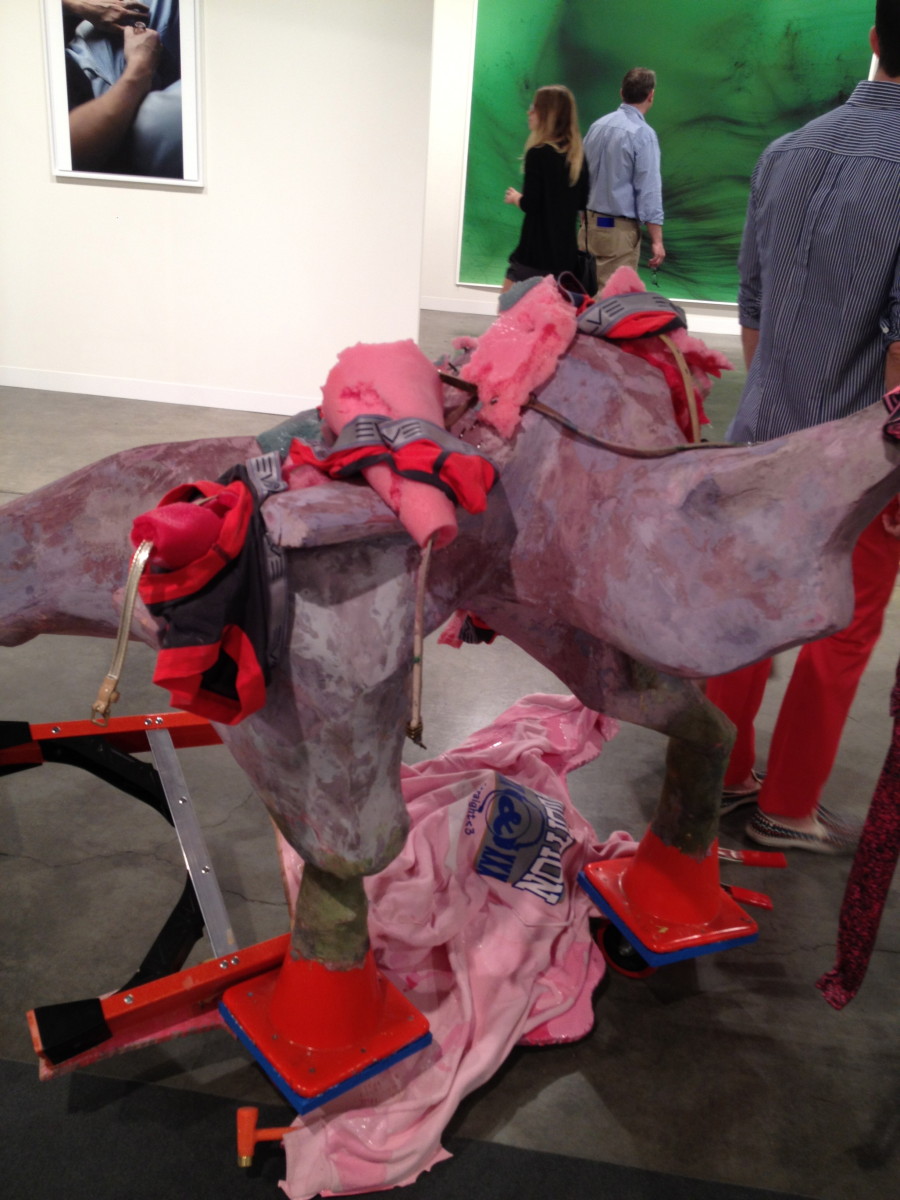 Ryan Trecartin and Lizzie Fitch at Andrea Rosen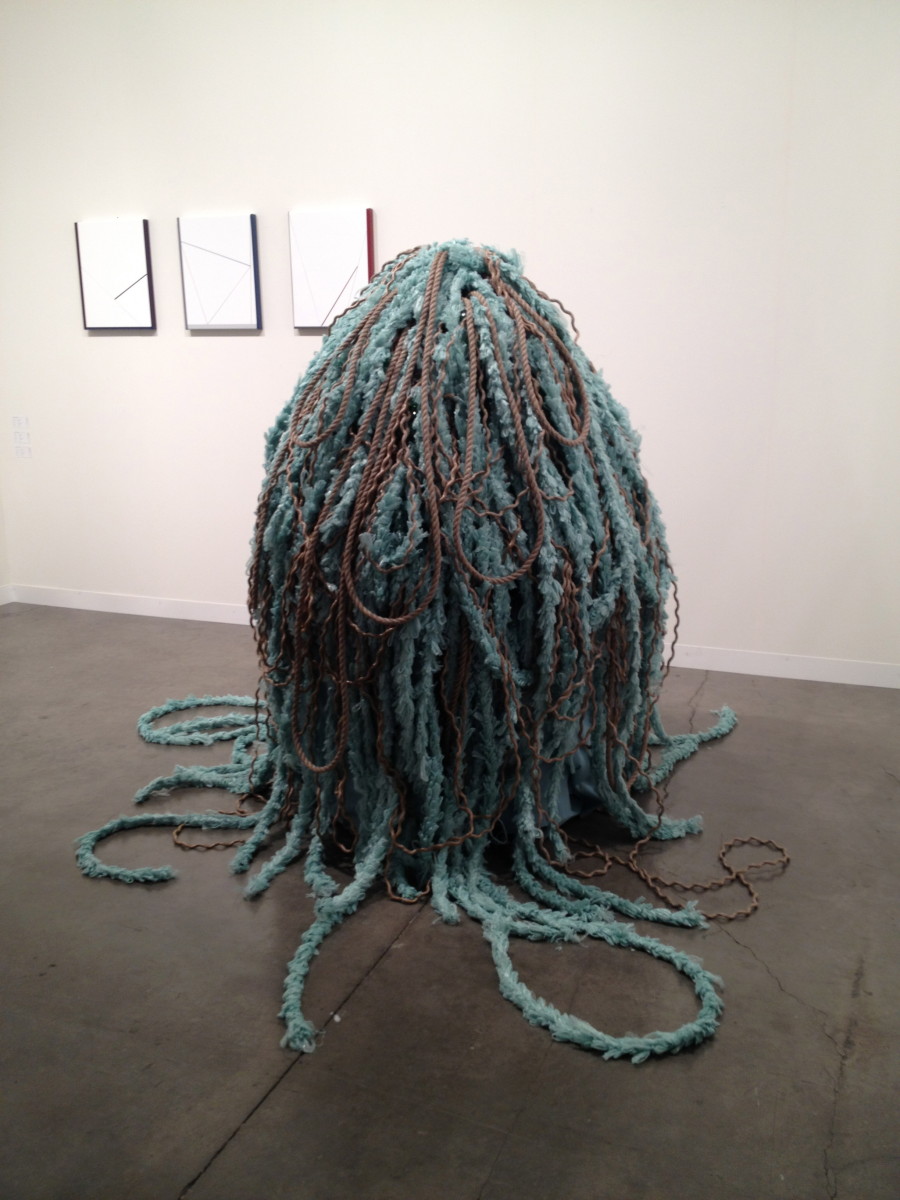 Seung Yul Oh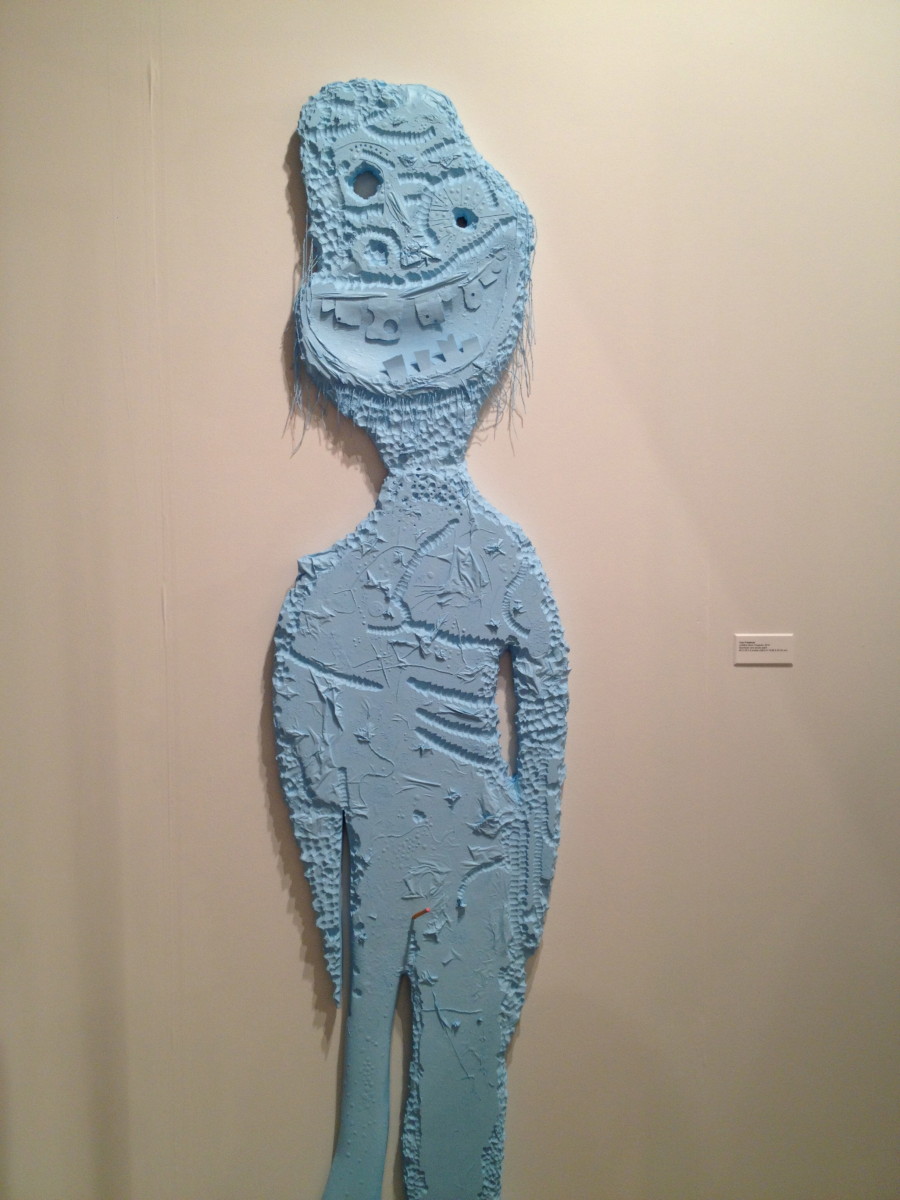 Tom Friedman at Luhring Augustine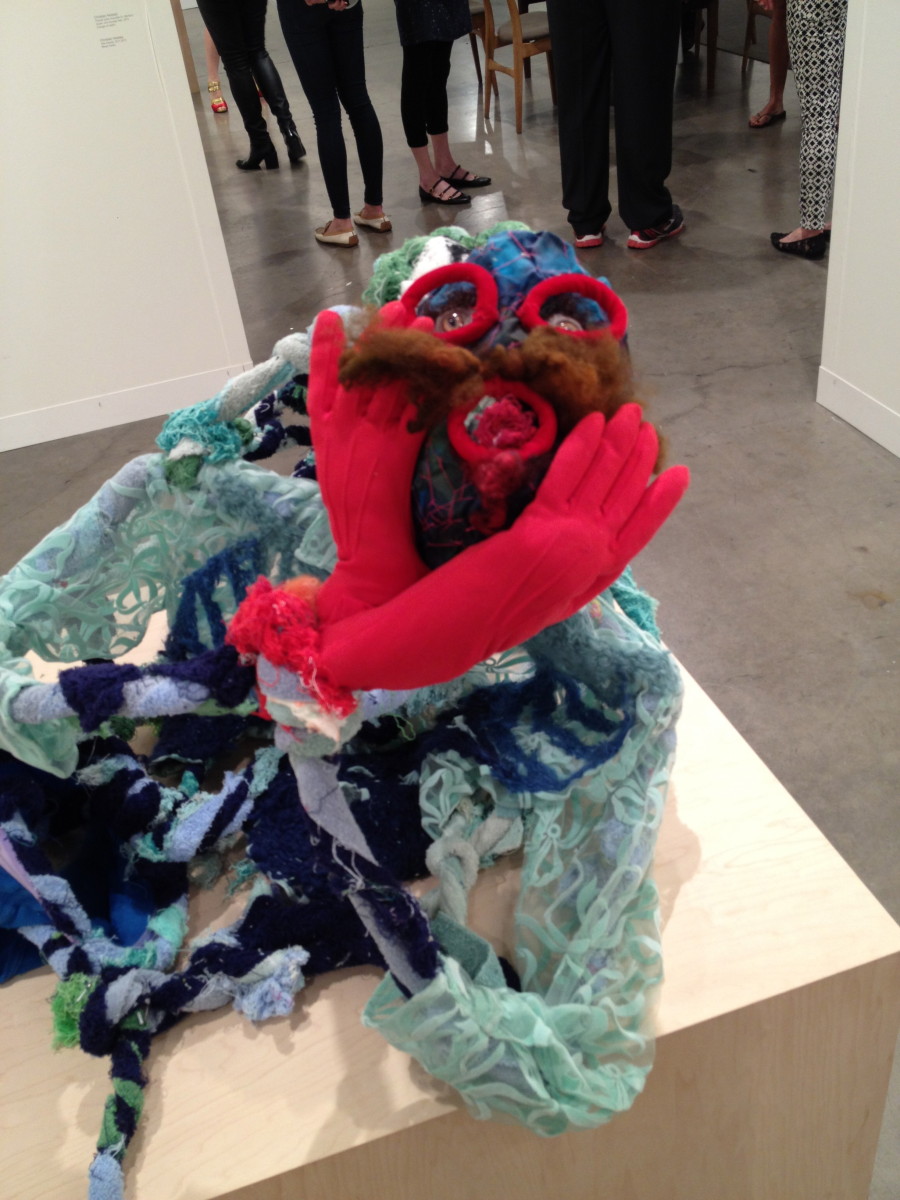 Christian Holstad at Andrew Kreps
5. Renaissance Fear: Take a traditional Renaissance portrait, add a dark twist (be it face paint or a plastic baby) and voila! You've got yourself a nightmarish artwork.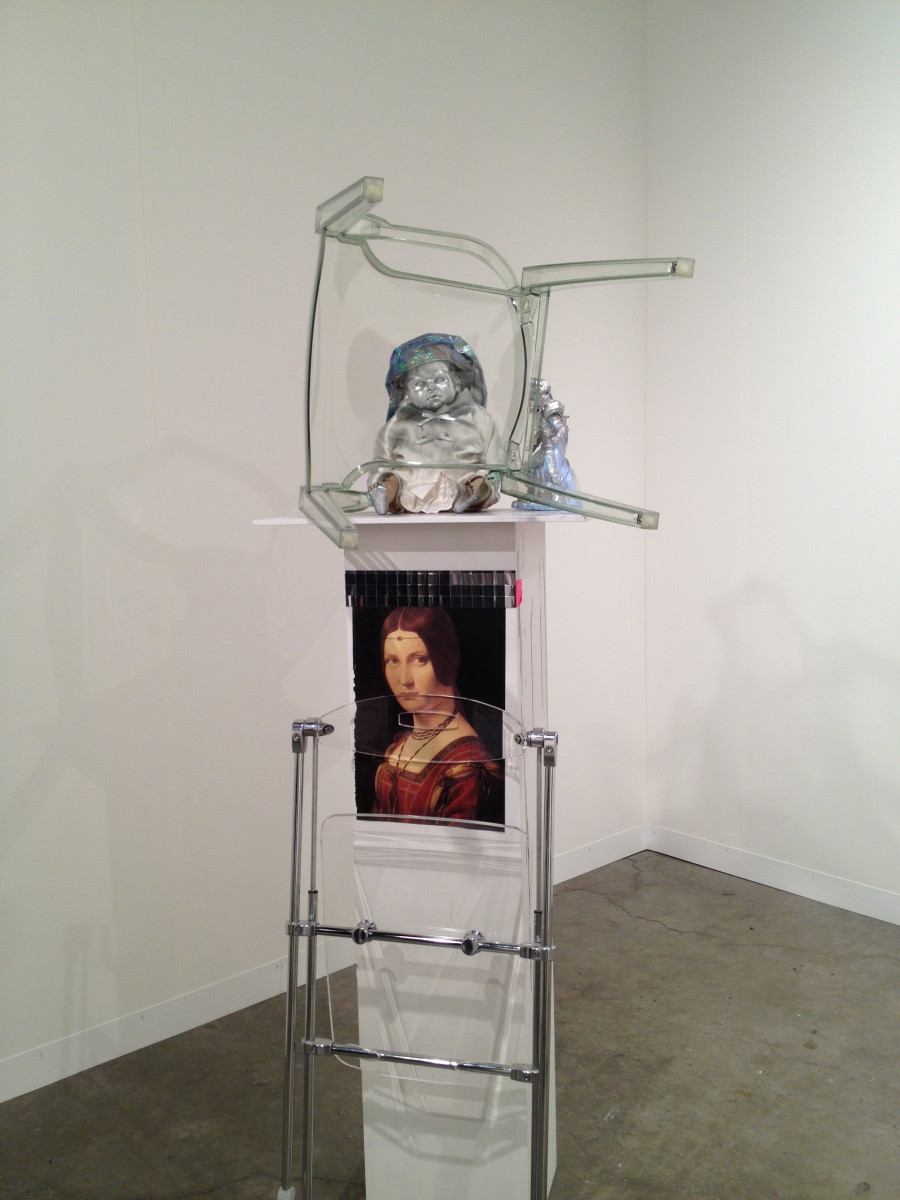 Isa Genzken at David Zwirner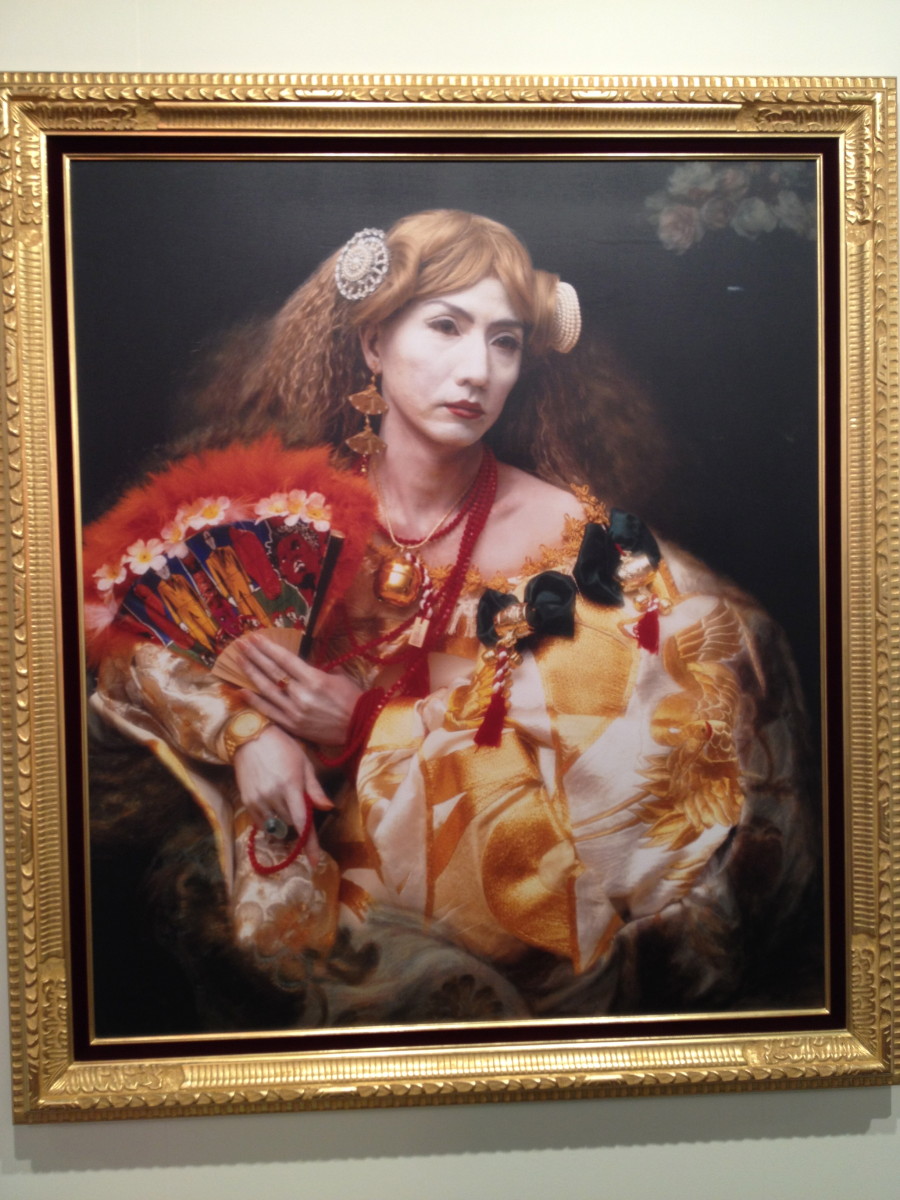 Yasumasa Morimura
6. Geode Mania: There were an abundance of ogle-worthy rocks and crystals at this year's showing. Some looked like natural treasures, others more like enchanted rust, but all of them brought out our inner geologist.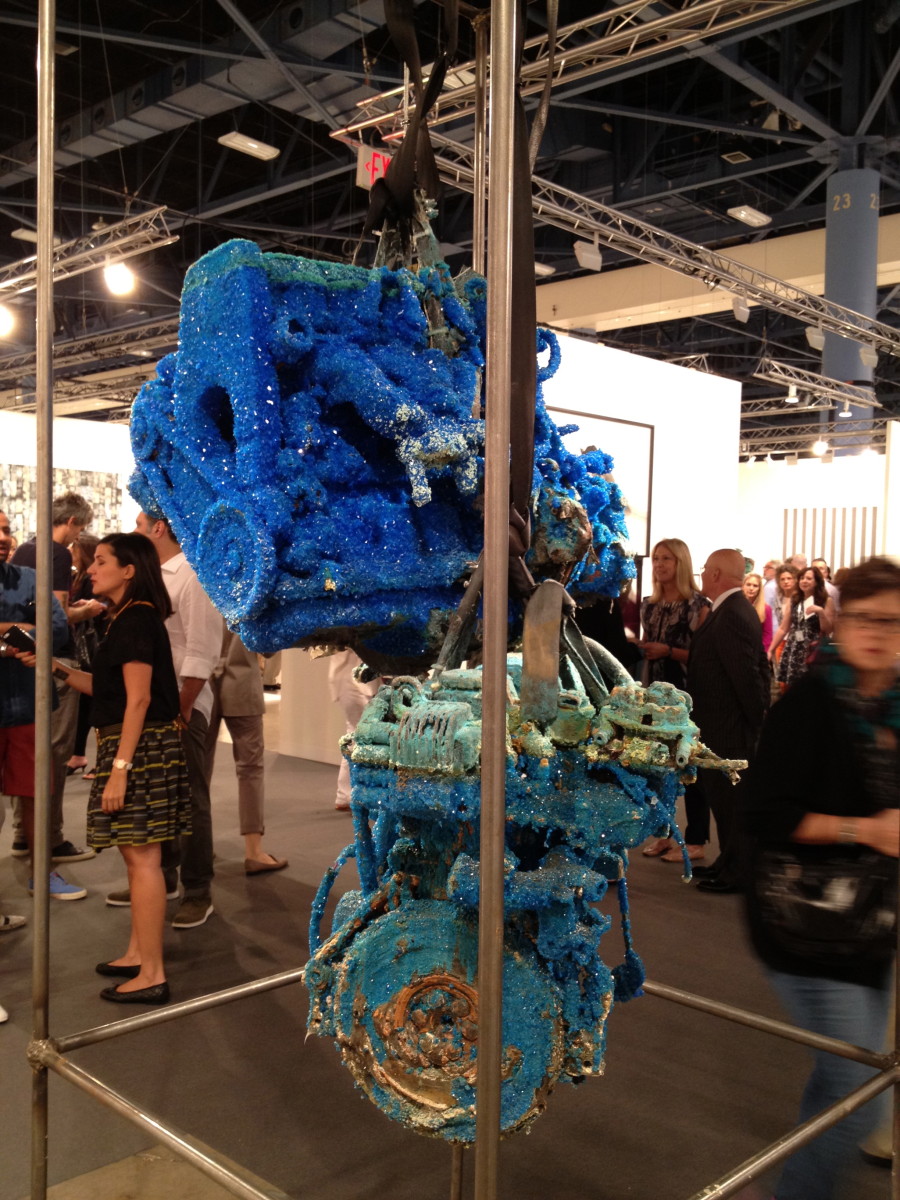 Roger Hiorns at Luhring Augustine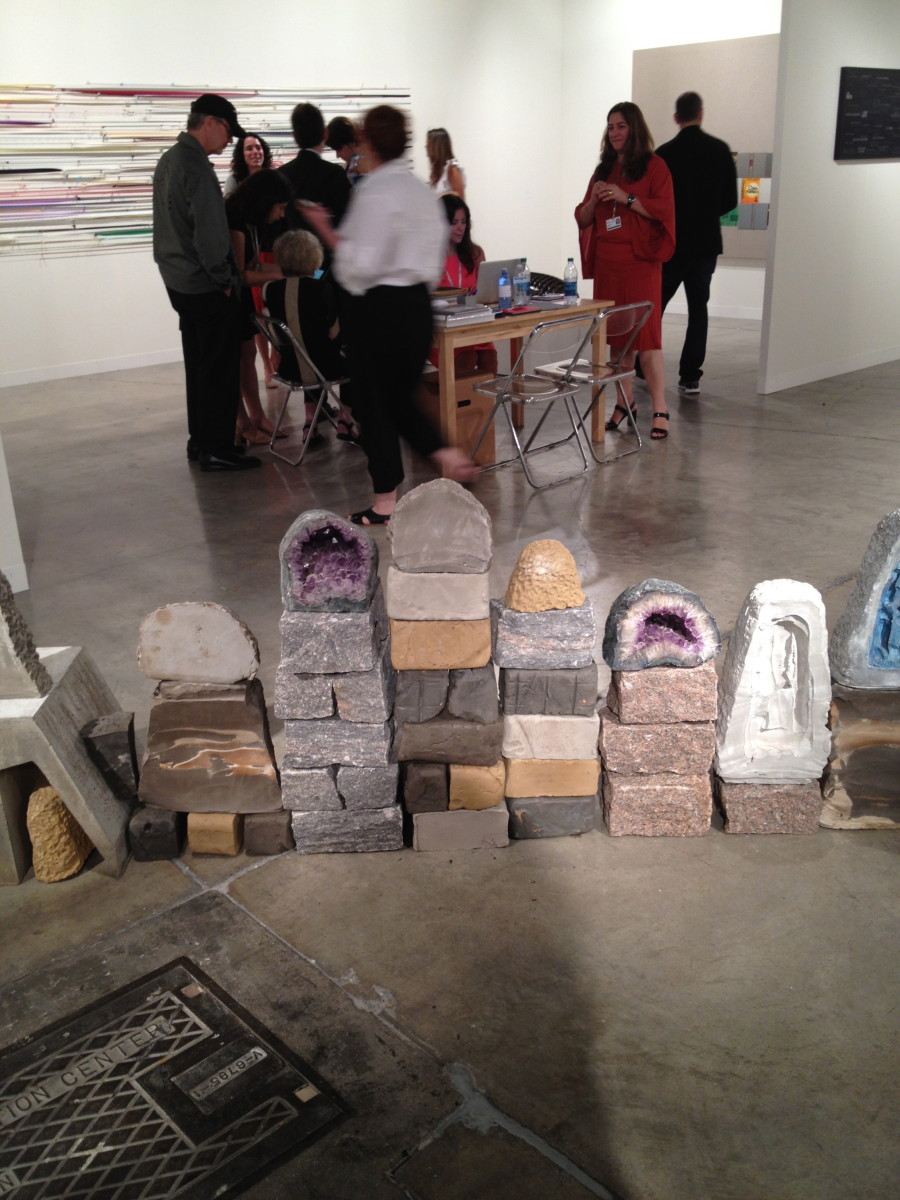 Erika Verzutti at Galeria Fortes Vilaca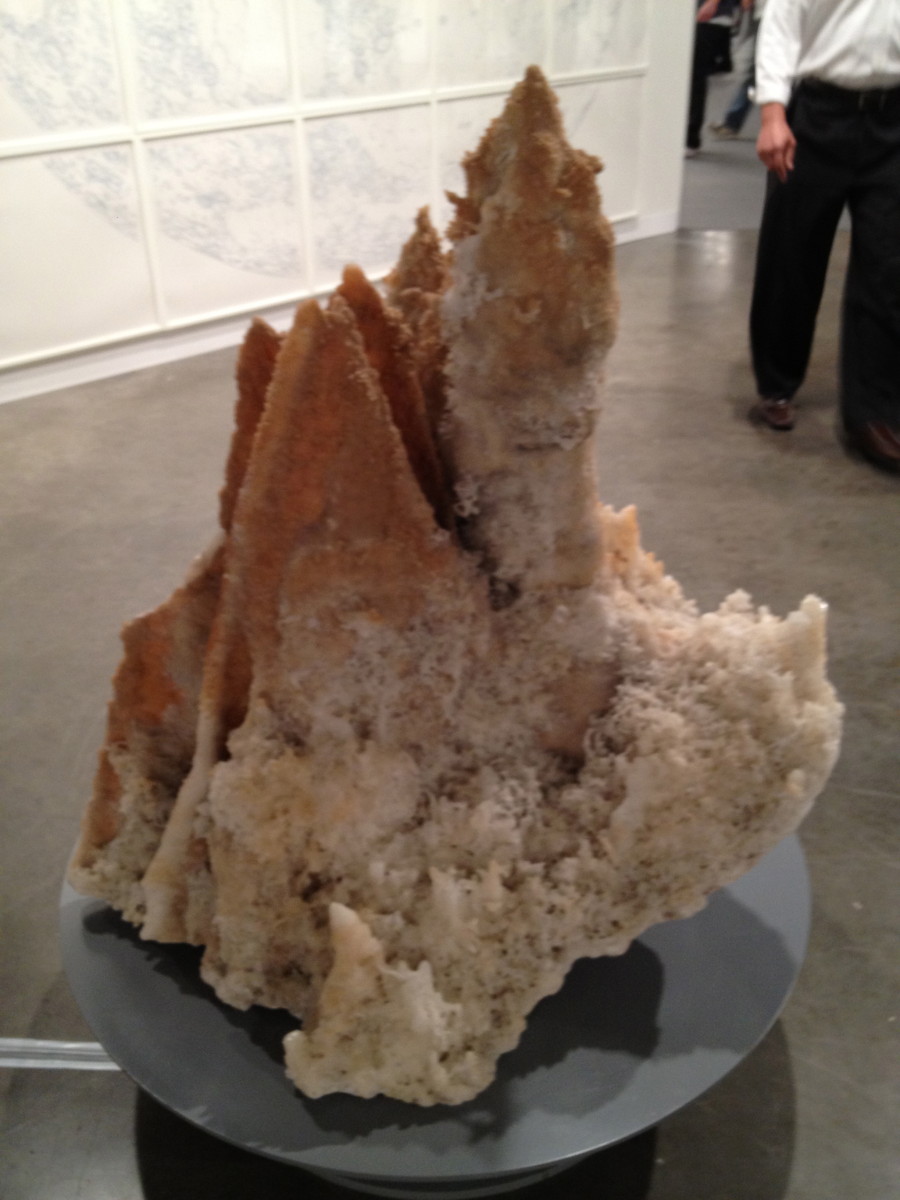 Meessen de Clercq
7. Mirror Image: We spotted a surplus of mirrors at last year's fair and we're sufficiently bummed to report they are back, and with a vengeance. Please, ABMB, we beg you. No more mirrors next year!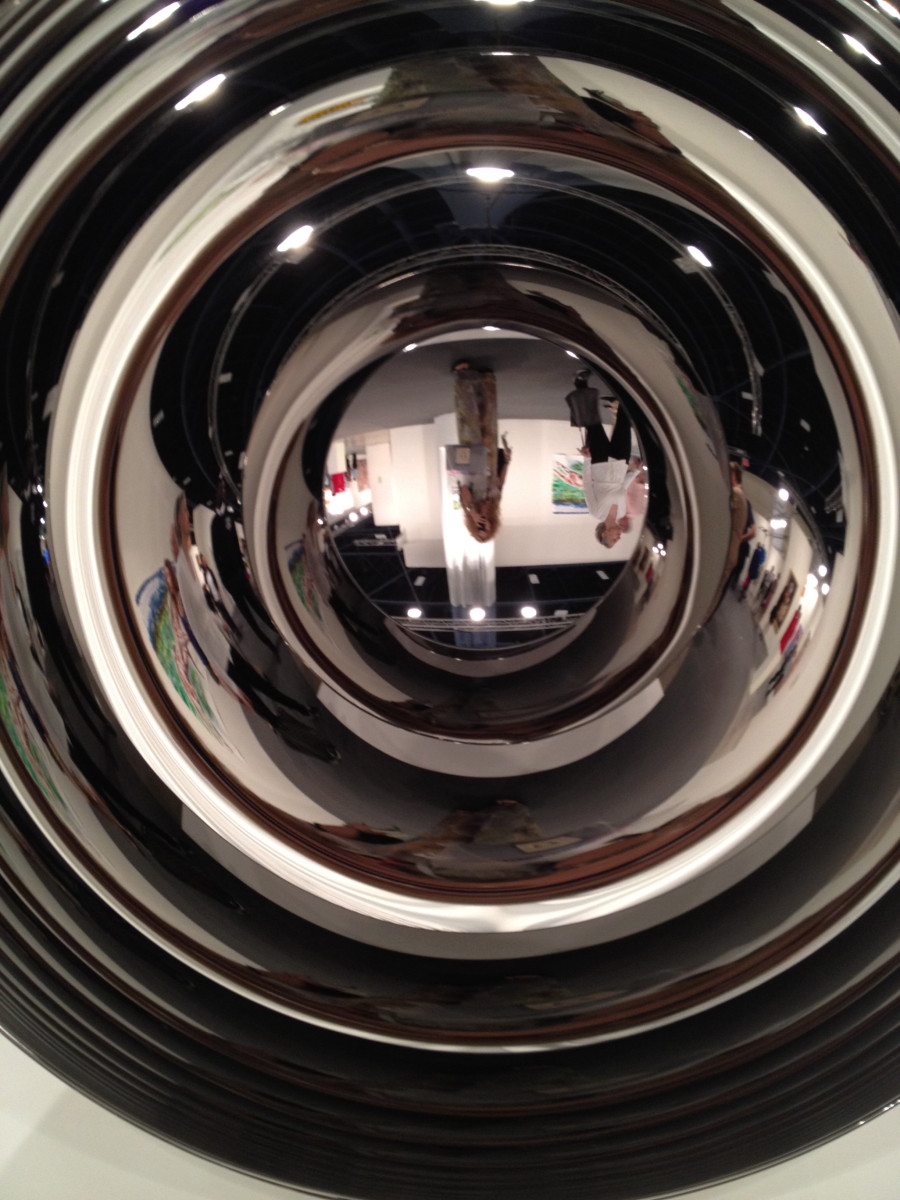 8. The Walls Are Alive!: While you look at the art, it looks at you.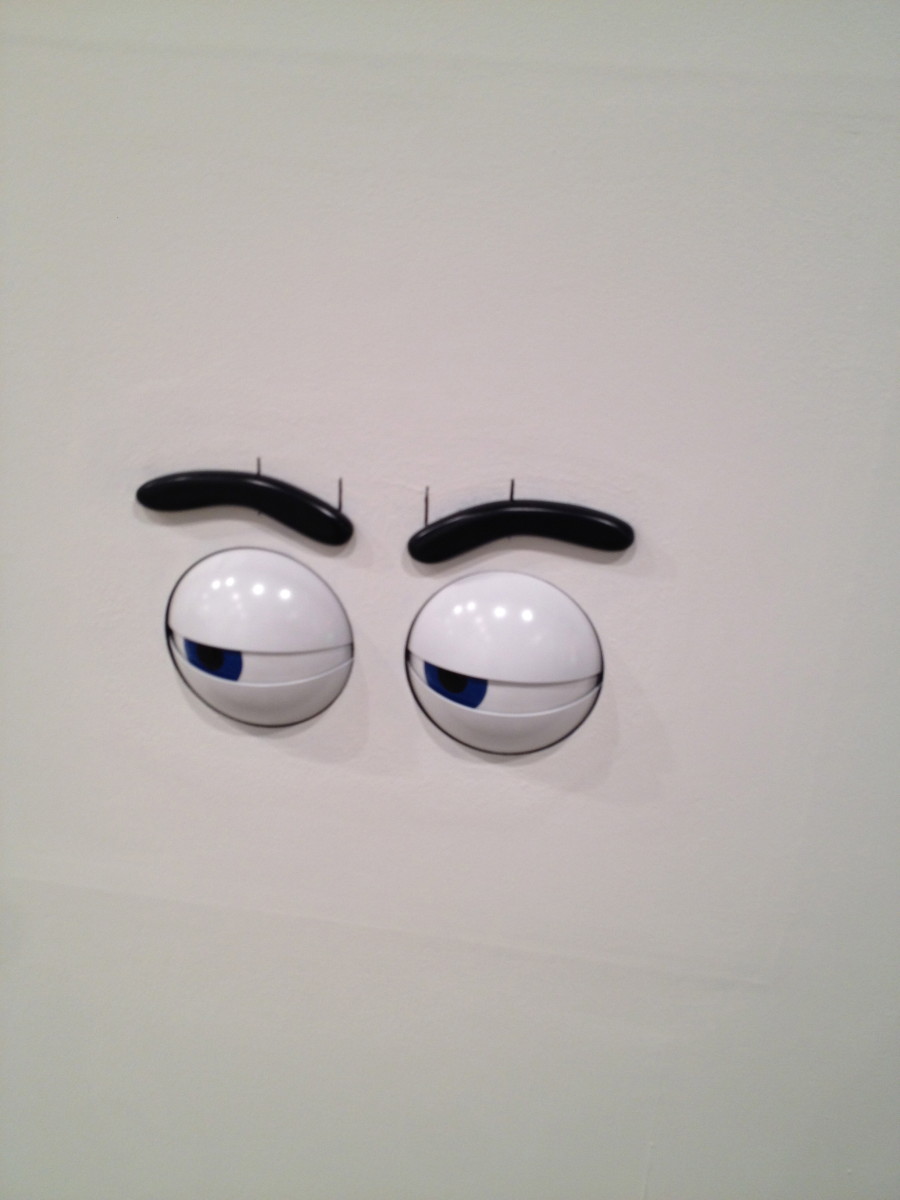 Ryan Gander at Lisson Gallery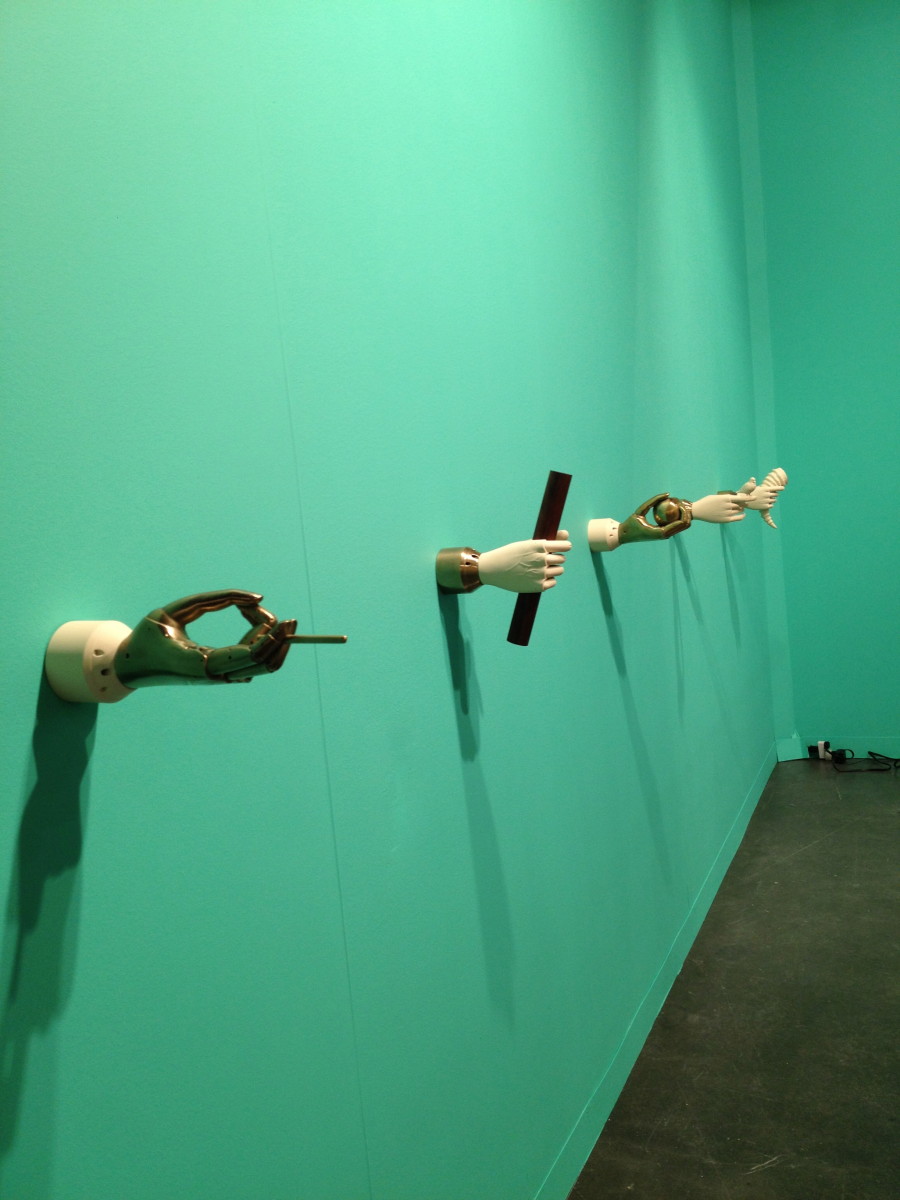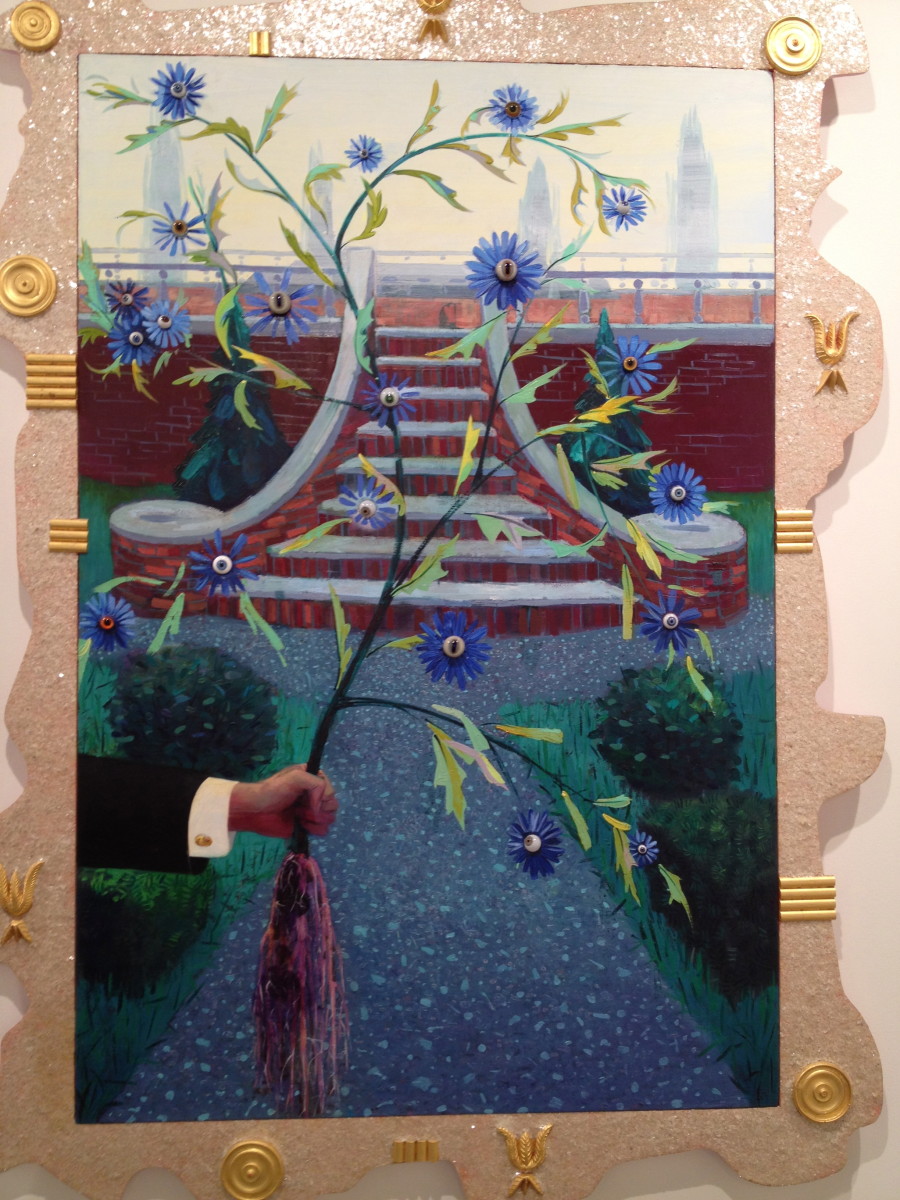 Frank Moore at Sperone Westwater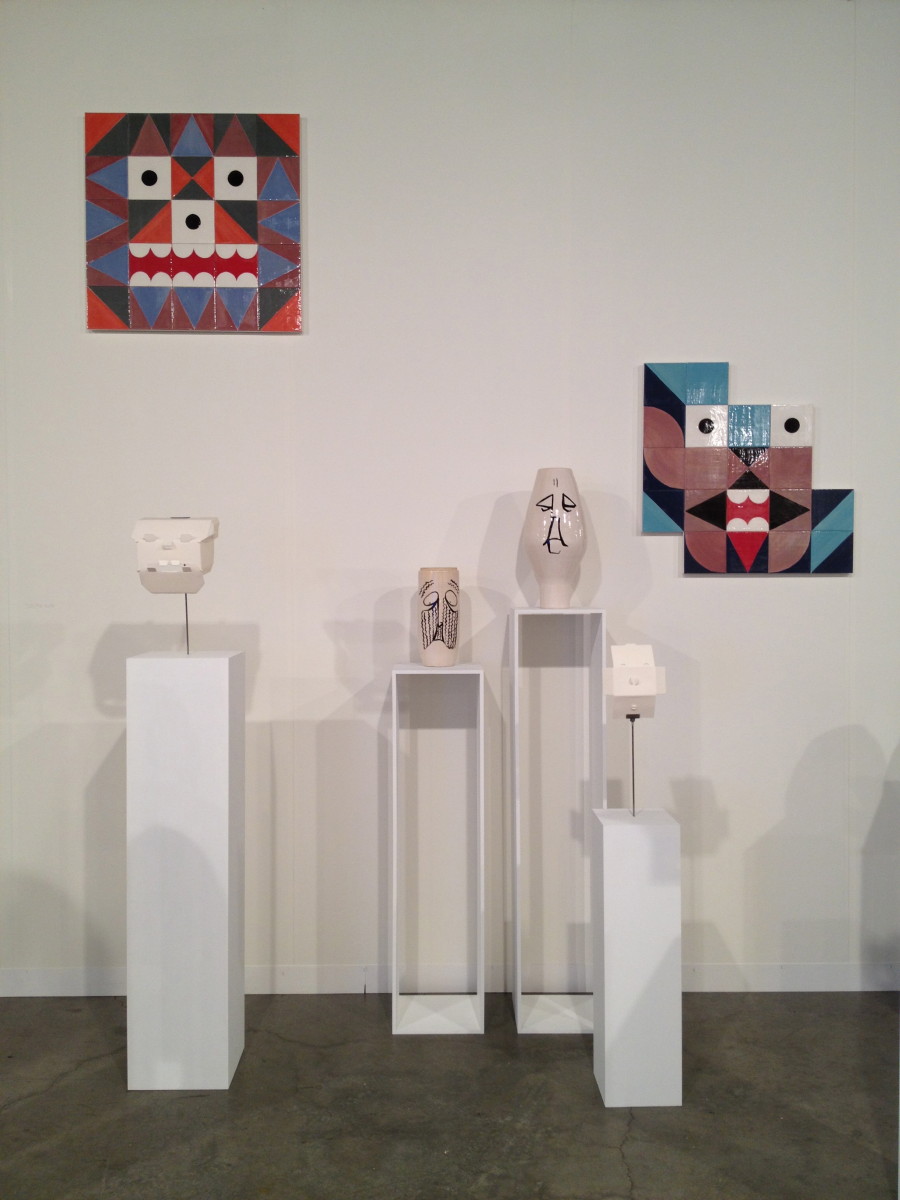 Kaufmann Repetto Gallery
9. Feathers: Painted canvases were spruced up with the added touch of gentle feathers which ruffled lightly in the air conditioning breeze, adding an ethereal touch to the roughed up works.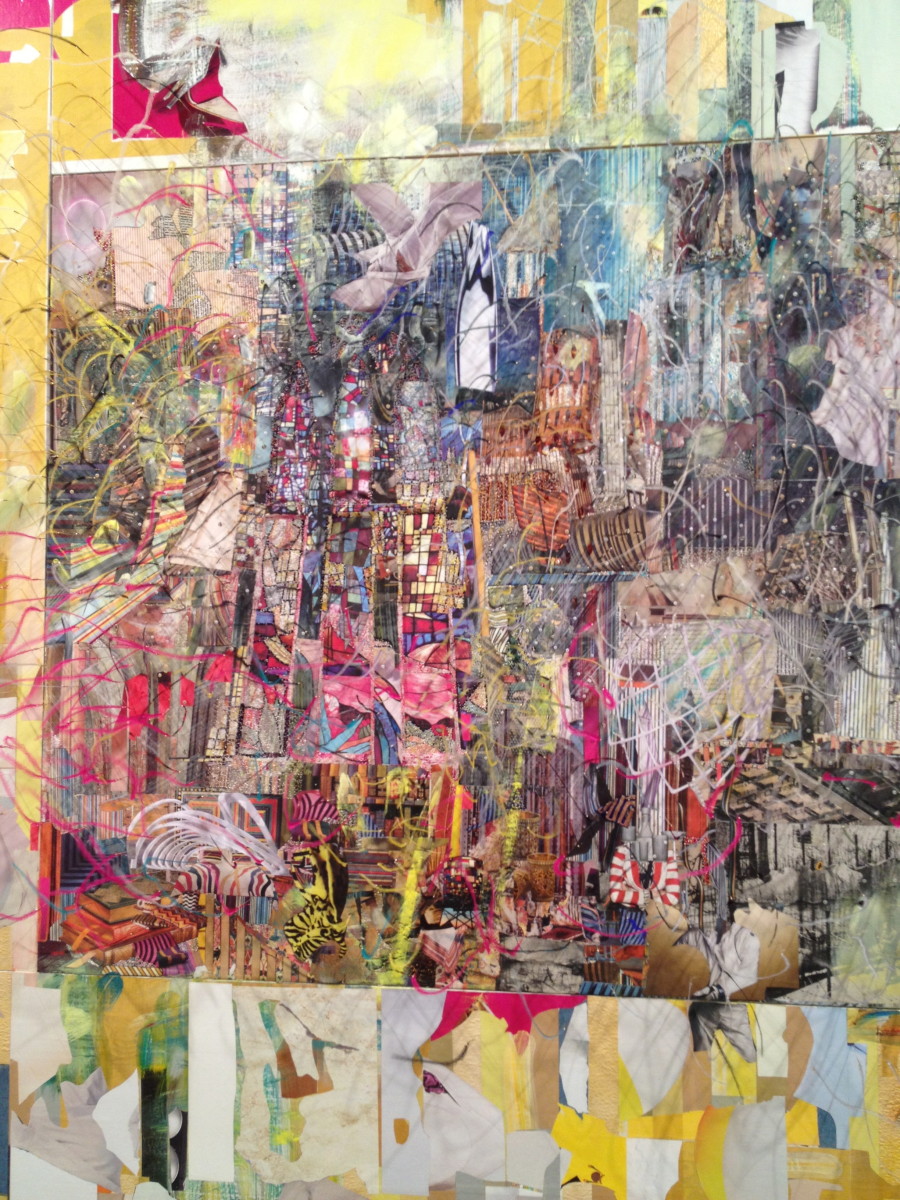 Elliot Hundley at Regen Projects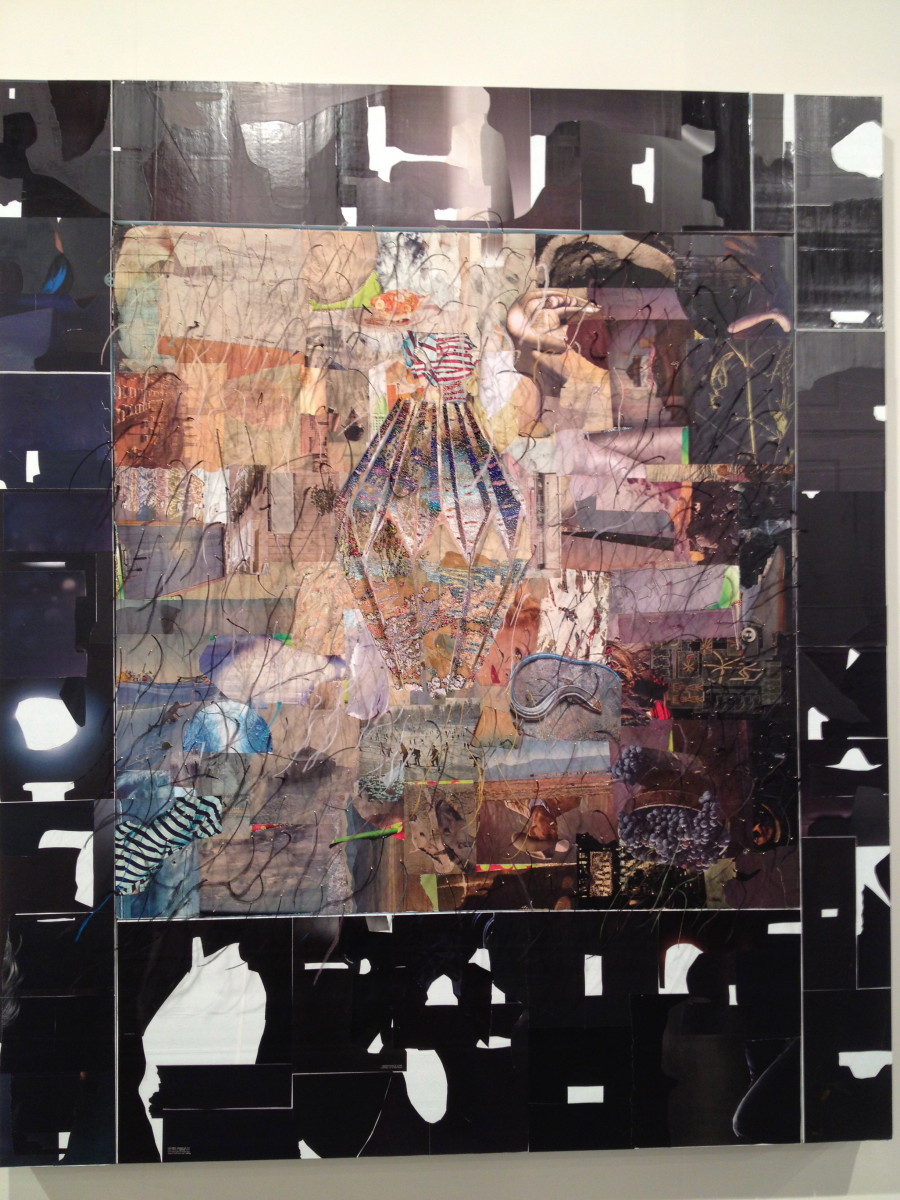 Elliot Hundley at Andrea Rosen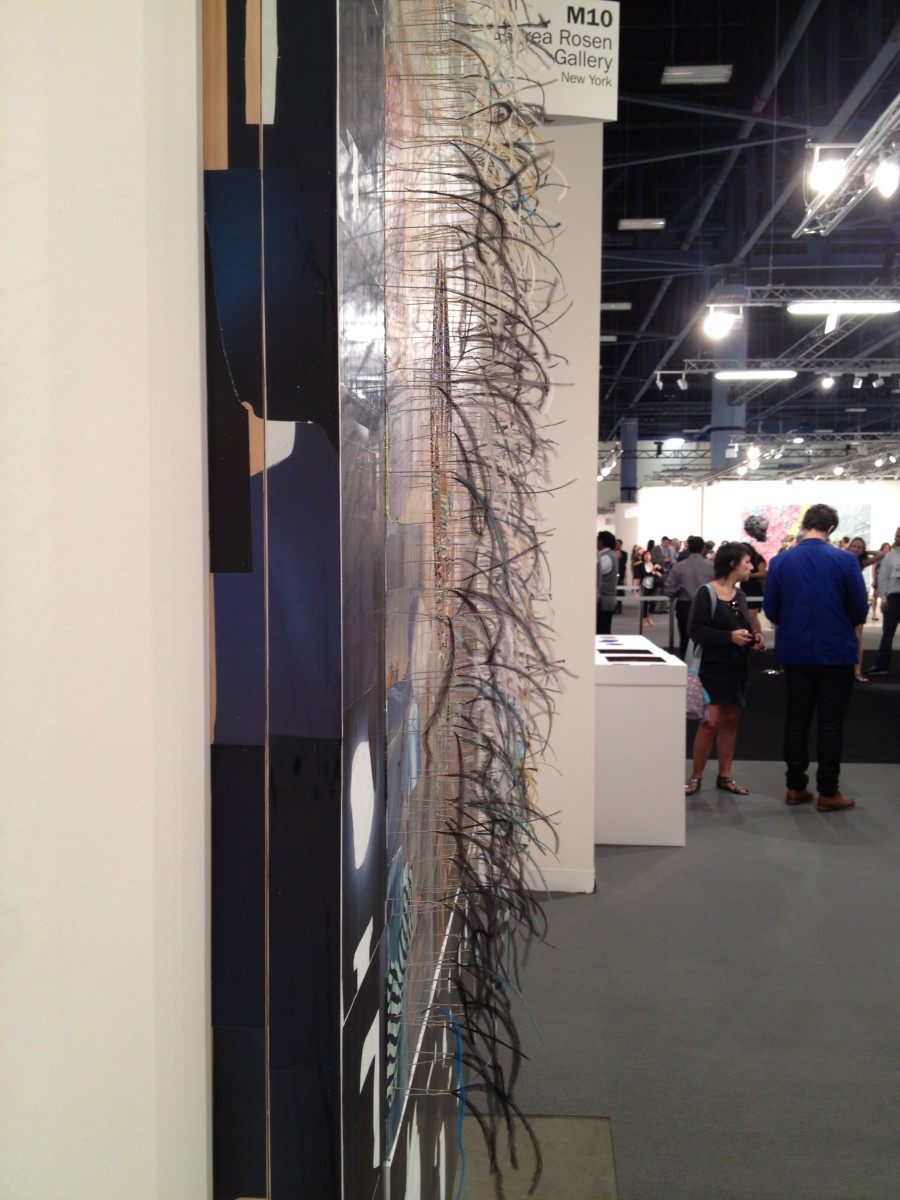 Elliot Hundley at Andrea Rosen
10. Supply Closet Raiding: Mops, toilet paper, why not? Artists were turning cleaning supplies and toiletries into, well, towers of cleaning supplies and toiletries.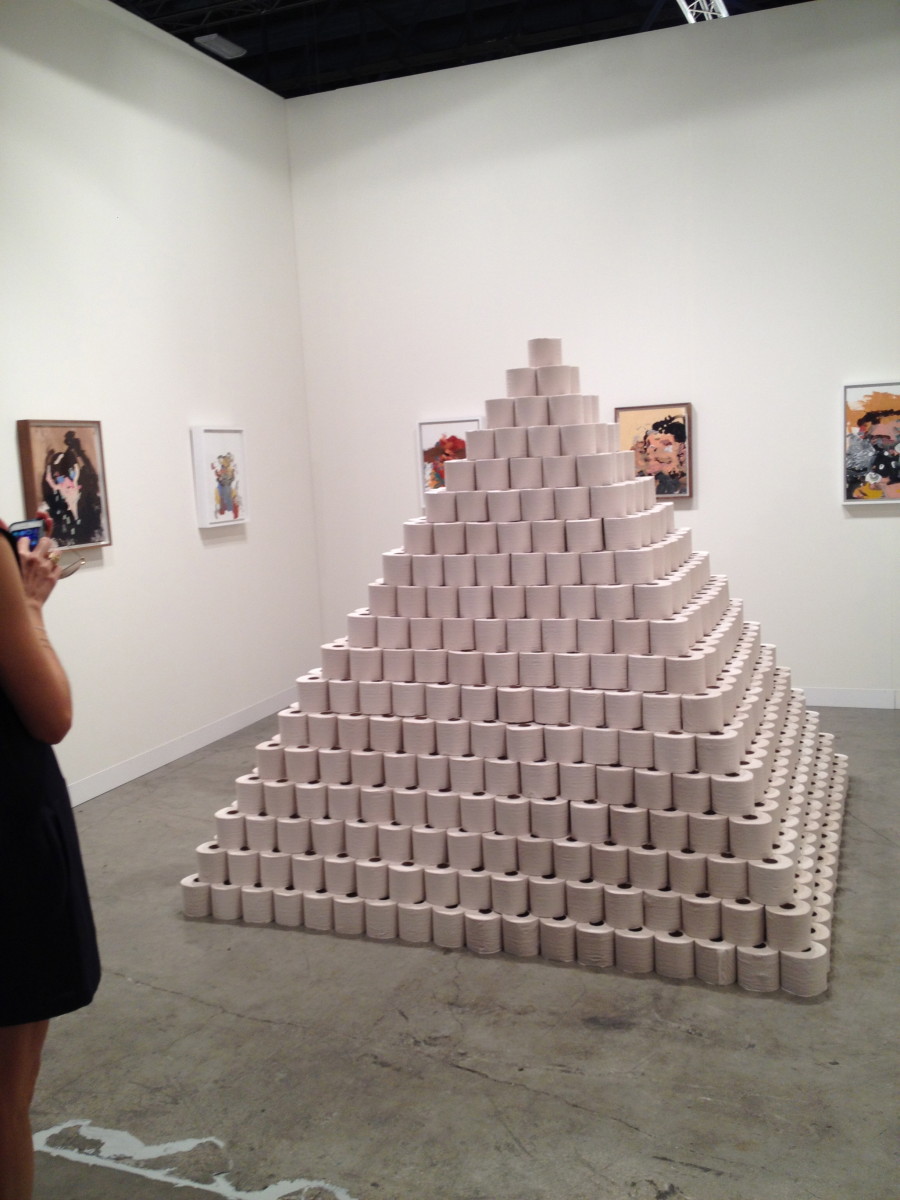 Gavin Brown's Enterprise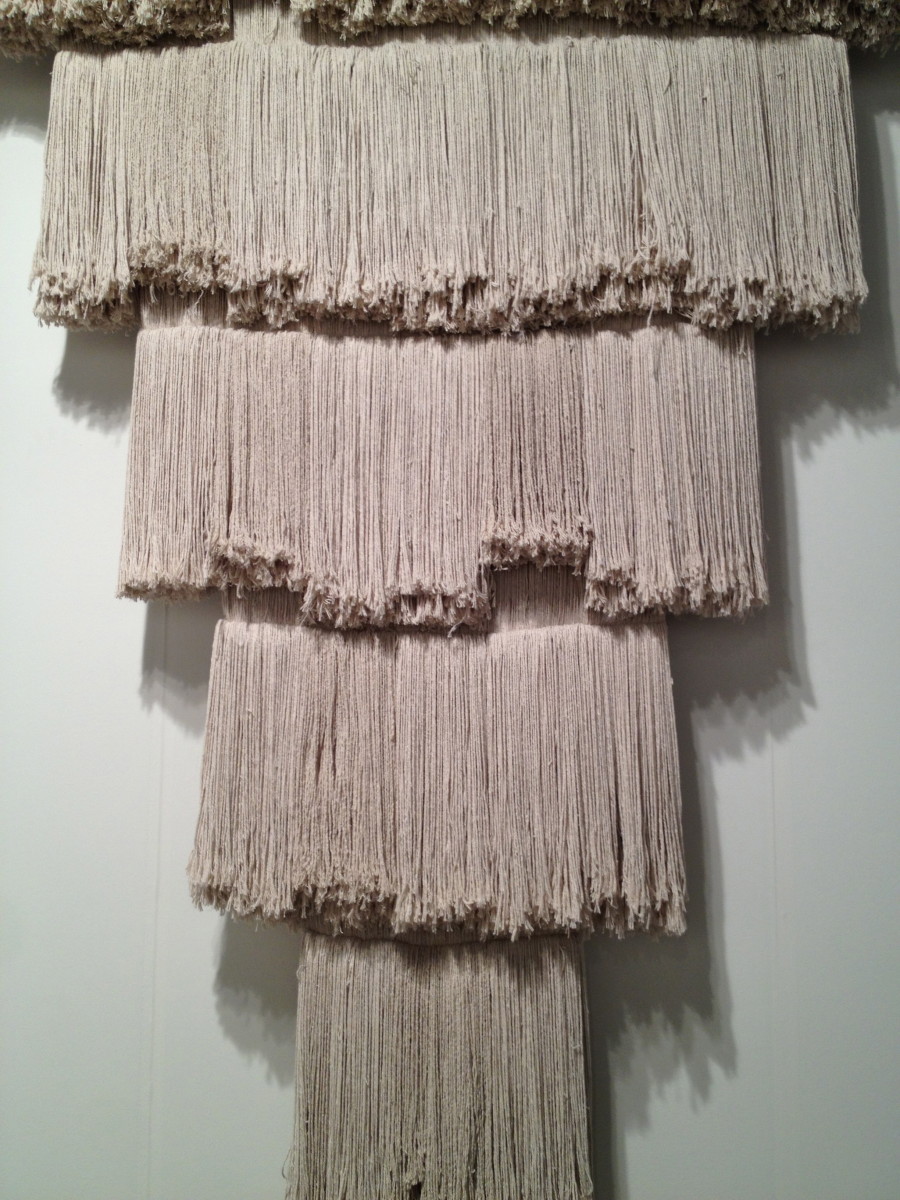 Alexandre da Cunha
Keep a lookout as well for our runner-up trends, which include pencil drawings, bicycles, fake plants and, of course, selfies. Let us know which trends you love and which you hope will die a painful death in the comments. And enjoy the fair!