If you weren't already convinced, today's cute kid note proves that word problems take place in an alternate universe.
Title: My Mom Wants To Know...
Author: Ben
Age: 8
Magical Realism: The average gas price per gallon in the U.S. is currently around $3.27.
Keep dreaming: Mom says this note made a splash at school (and was popular with other parents) when Ben wrote it -- but in case anyone's wondering, she "still can't find that damn gas station."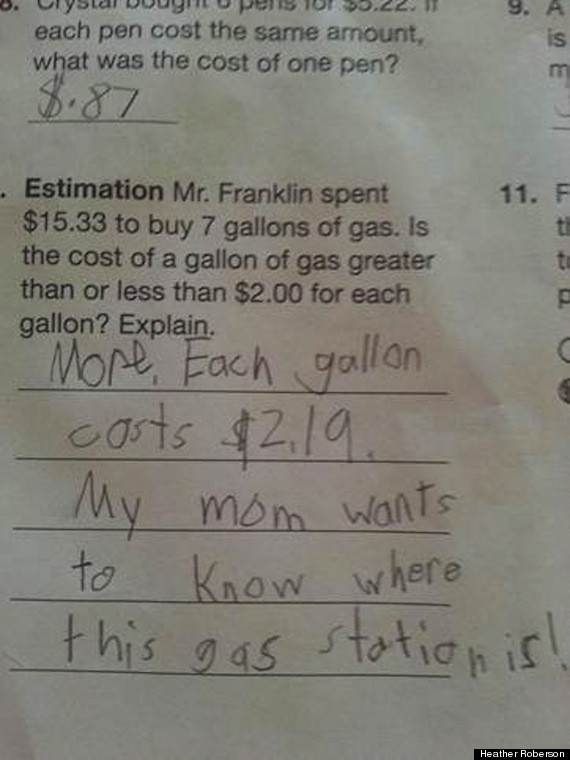 Has your child drawn or written something adorable? Send a photo, along with your child's name and age, to kidnotes@huffingtonpost.com or via Facebook or Twitter -- and it may be featured as our Cute Kid Note of the Day.
Next Cute Kid Note of the Day: Time For A New Pen
BEFORE YOU GO