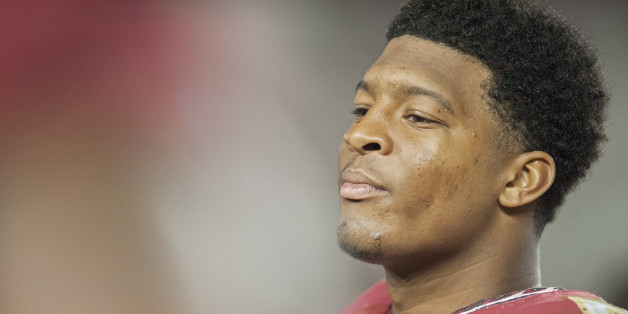 Florida State quarterback Jameis Winston thanked his family and friends for their support in a statement issued through attorney Tim Jansen on Thursday. The statement was released shortly after state attorney Willie Meggs announced the quarterback would not be charged with sexually assaulting a woman who accused him of raping her last year.
Below is the full text of Winston's statement, via USA Today Sports:
"I want to thank my family, friends, coaches and teammates for standing by me during a difficult time. I also want to thank the State Attorney's Office for examining all of the facts and reaching a decision in a conclusive manner. It's been difficult to stay silent through this process, but I never lost faith in the truth or in who I am. I'm very relieved I will be able to continue my education at Florida State and I'm excited I can now get back to helping our team achieve its goals."