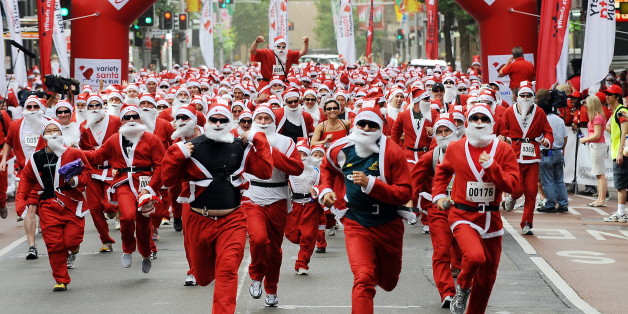 There are hundreds of wonderful sites on healthy living to be seen all over the blogosphere. Here at Fit Links, we'll introduce you to some that have caught our eye.
Get pumped with holiday spirit! Almost every city in the U.S. hosts a holiday-themed run during these next few weeks. Well + Good has a roundup of the country's 11 most exciting seasonal fun runs. Ranging from two miles to half marathons, there's a fit way to celebrate for everyone!
Looking for a workout you can do anywhere? The mountain climber is a great way to get in shape -- no equipment necessary. POPSUGAR Fitness breaks down this full-body move so you'll know how to master it.
In-studio barre workouts can do a number on your wallet. Thankfully, SparkPeople has the scoop on five barre moves you can do at home.
What does the fitness fanatic on your shopping list really want this season? Fit Bottomed Girls created a list of eight fit gifts to give, from a folding bike to swoon-worthy sports bras.
Looking for more ways to stay fit this winter? Check out these cold-weather workouts: