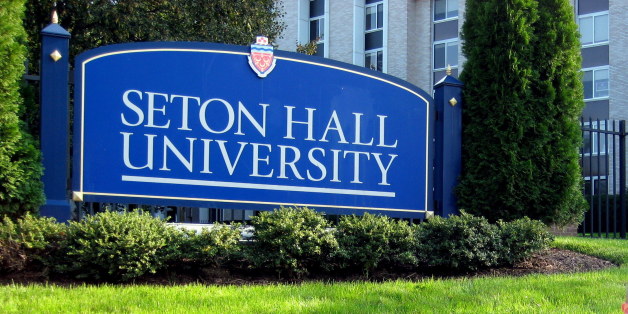 Police and local prosecutors in New Jersey are investigating a possible sexual assault that was allegedly videotaped at an off-campus party near a private Roman Catholic college last month.
The New Jersey Star-Ledger reported that it had obtained a video clip that showed a woman who appeared to be bent over in front of a man who had his T-shirt pulled up, while partygoers laughed and cheered in the background.
The alleged assault is said to have occurred at a Nov. 16 party with Seton Hall University students in South Orange, N.J. The video was reportedly circulated among students following the alleged incident.
Police said the victim, who they said reported the incident a few hours after it occurred, is a member of the university softball team, the Star Ledger reports. Several members of the team were at the party that night, but the alleged assailant is said to not be a student at Seton Hall, the paper noted.
In a statement to The Huffington Post, Seton Hall University representative Laurie Pine said the school has conducted an internal investigation and promptly notified the South Orange Police Department. The school said it is cooperating with the police and the Essex County Prosecutor's Office, which confirmed to HuffPost it was investigating the matter.
"The safety and well-being of Seton Hall's students is our top priority and we have taken the report of this alleged off-campus incident very seriously," the school's statement said. "The recording or sharing of images of the alleged incident is completely unacceptable and contrary to Seton Hall's Catholic mission and commitment to fostering an academic and social environment where all students are respected."
In a Nov. 21 article in The Setonian, Seton Hall's campus newspaper, school administrators were quoted urging students to stop distributing sexually explicit media on social networks.
"This is not blaming the victim but it's saying that students who go and go to parties have to realize that there is a very good chance that somebody is watching what they're doing and that somebody would like to embarrass them," Student Services Vice President Dr. Tracy Gottlieb told the paper.