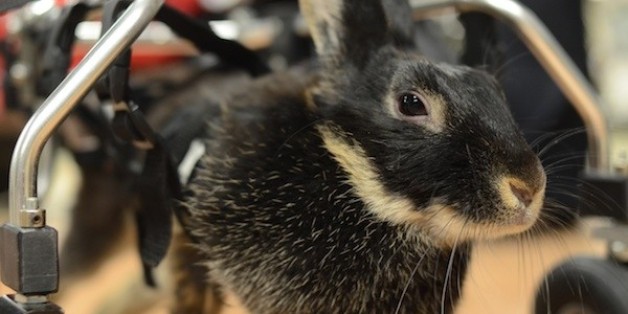 Ariel the bunny can't do what bunnies do best: hop.
The rescue bunny was found on the streets of New York City in July, after her previous owner abandoned her. She suffers from hind limb paresis, most likely from being attacked by another animal, according to her Facebook page. This means she has limited mobility in her back legs.
But she hasn't lost any of her sweetness.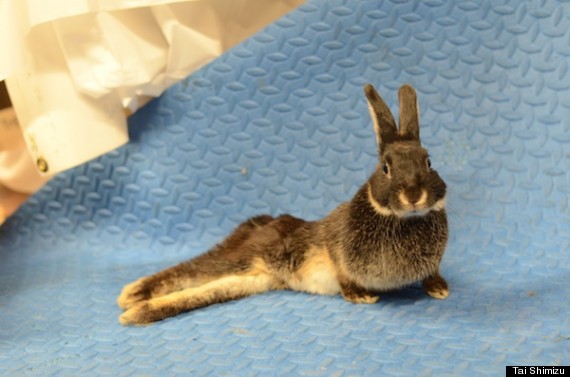 Rescuers took Ariel to NYC Metro Rabbits, a nonprofit organization that finds homes for abandoned rabbits. She's now in foster care, and thanks to a generous grant she received in September, she's getting physical therapy from the Animal Medical Center.
Over the weekend, Ariel showed off her new wheelchair at Whiskers In Wonderland, a holiday pet adoption event in New York City. She's only had her chair for two weeks, but she can already turn and back up.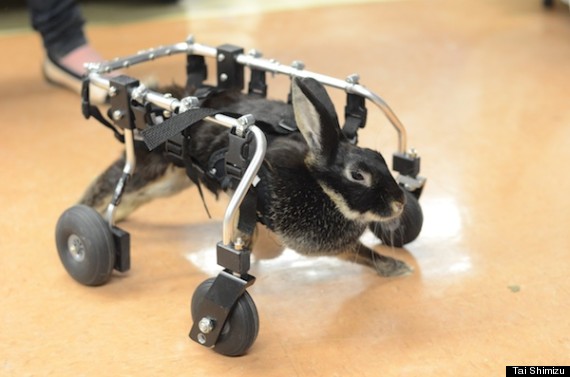 Ariel's Facebook page keeps her fans up-to-date on her NYC adventures and also aims to raise awareness about disabled bunnies, so rabbits like Ariel can find permanent homes.
"Since she was rescued, every single human who has met Ariel has only wanted to love and help her," her Facebook page states. "She's still battling the effects of one bad human, but Ariel seems to have regained her trust in people."
Good luck, Ariel!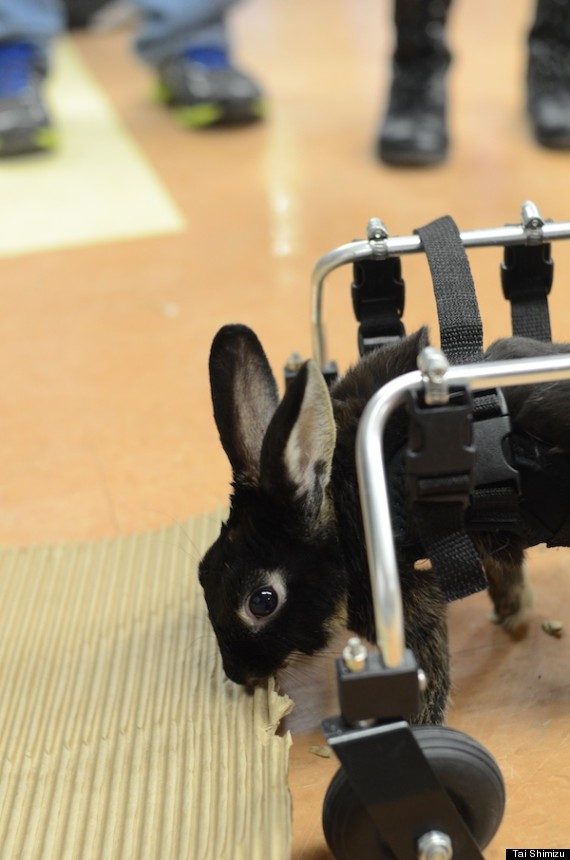 BEFORE YOU GO