While we all pretty much already agreed that seat recliners are the worst of the worst on planes, there's still room for griping about other passengers we'd like to kick out of our tiny shared space in that aluminum tube in the sky.
Expedia asked consulting firm Northstar to poll 1,001 adult Americans who have flown in the past 5 years to see what else they find maddening about the "friendly" skies.
Herewith, the 19 most annoying fellow fliers.
19. The Seat Switcher
18. The Pre-Boarder. You know, the one who goes to the gate agent every single time any zone is called.
17. The Un-dresser. Shockingly, we don't want to smell your feet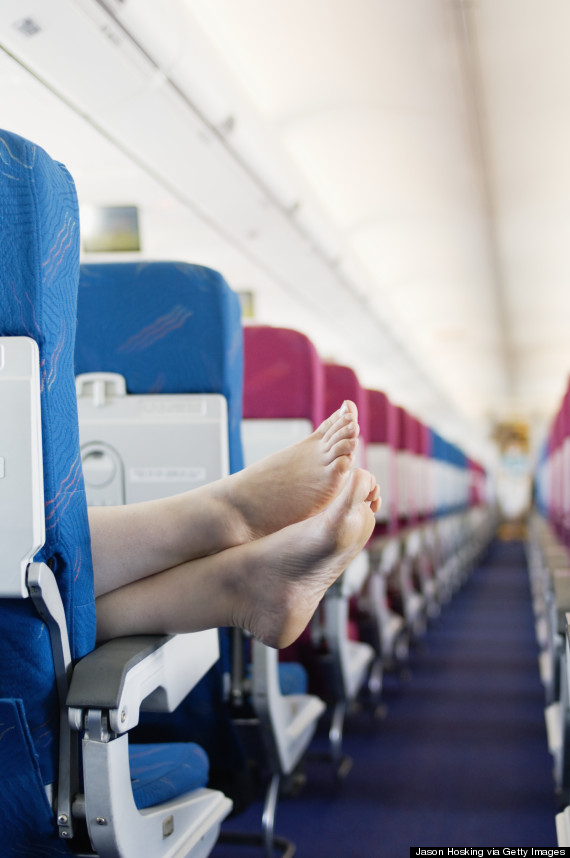 16. The Overhead Bin Inconsiderate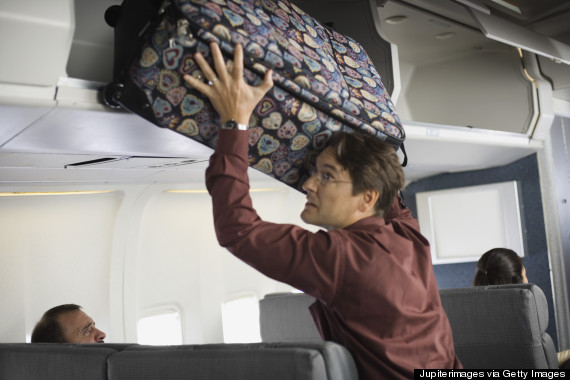 15. The Amorous. 10% of respondents copped to being "intimate" with a fellow flier
14. The Mad Dasher. This person's up the second the plane reaches the gate and usually grunts in frustration while leaning on the seat in from of them until it's their turn to deplane
13. The Pungent Food Eaters
12. The Mad Bladder. That window seat passenger who gets up multiple times to pee.
11. The Armrest Hog
10. The Queue Jumper
9. The Back-Seat Grabber
8. The Carry-On Baggage Offenders
7. The Seat-Back Guy
6. The Audio Insensitive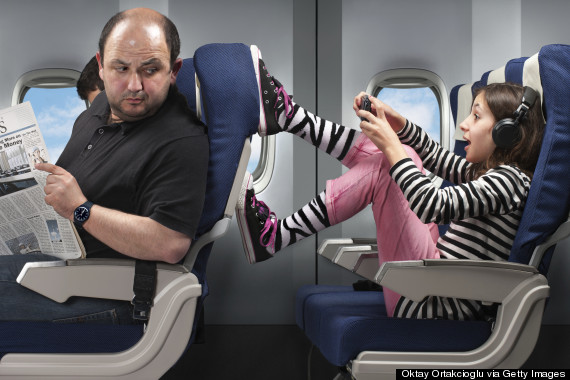 5. The Chatty Cathy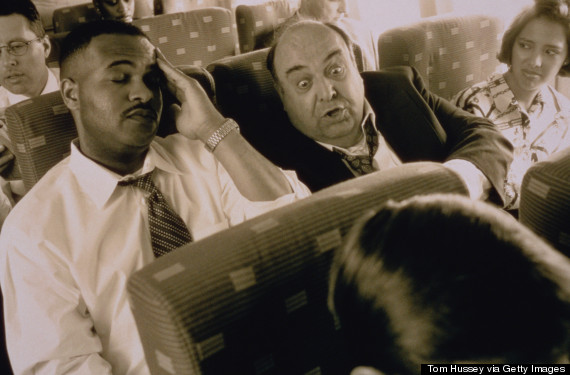 4. The Boozer
3. The Aromatic Passenger
2. The Rear Seat Kicker

1. The Inattentive Parents. 49% of those surveyed said they'd pay extra to sit in a "quiet zone."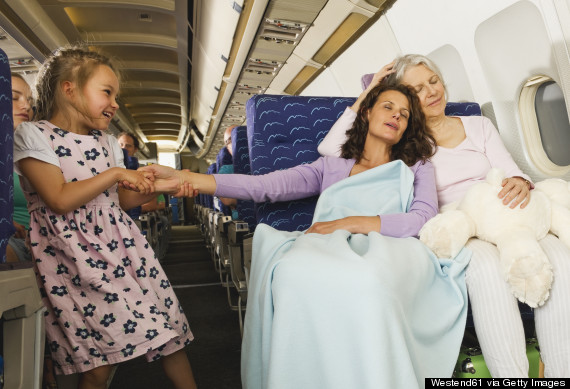 We'd like to add one more: Hoax or not, the Flier Who Thinks It's All About Them.