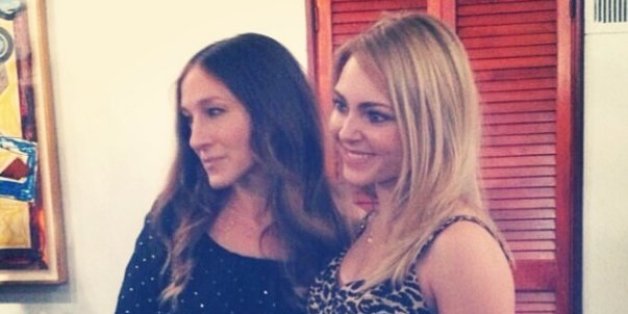 Before there was Mr. Big, before there was Aidan, there was 17-year-old Carrie Bradshaw, played by AnnaSophia Robb. And she finally got a chance to hang out with her savvy, Manolo Blahnik-wearing older self!
The original Carrie, Sarah Jessica Parker, met Robb when they both attended the Cosmo 100 Power Lunch thrown by Cosmopolitan magazine.
This was the first time Parker had met Robb, who plays the high school version of Carrie on "The Carrie Diaries." Though they had never met in person, Parker did send Robb a letter when Robb landed the role of Carrie, giving her her blessing.
"The Carrie Diaries" airs Fridays at 8 p.m. on The CW.
BEFORE YOU GO
PHOTO GALLERY
The Carrie Diaries