That's not Harry Potter.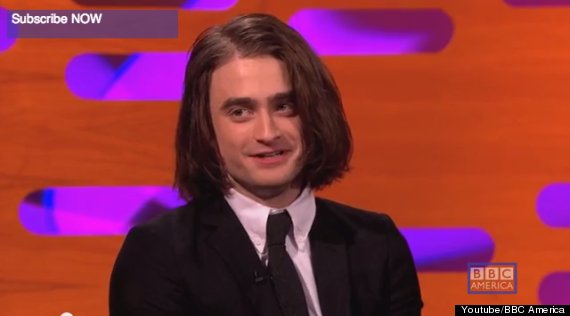 Daniel Radcliffe looked a bit unusual during his latest appearance on "The Graham Norton Show." The 24-year-old actor generally opts for a clean, sophisticated look, but the dapper suit he wore was overshadowed by his newly acquired shoulder-length hair.
It seems that Radcliffe has taken a liking to the hair extensions he's been wearing while filming his latest movie, "Frankenstein." In the film, set for release in 2015, Radcliffe plays the role of Igor, Dr. Frankenstein's assistant. (James McAvoy stars as Victor Von Frankenstein.)
Asked about the hair, Radcliffe said he assumed it was from "a real dead person or a person who donated their hair." (The man will do anything for his art.) Watch Radcliffe discuss the hair below.
BEFORE YOU GO
PHOTO GALLERY
<strike>Harry Potter</strike> Daniel Radcliffe