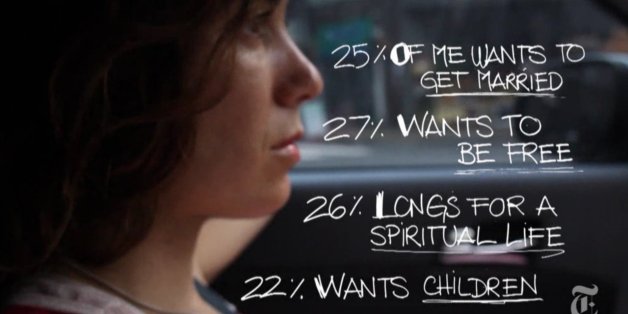 "I'm 35, Argentine, Jewish and single."
That's how filmmaker Paula Schargorodsky describes herself in a Dec. 9 New York Times piece introducing her new short film. "35 And Single" documents Schargorodsky's experience as a single woman surrounded by couples.
"All my friends get married, move in with their boyfriends, have children. But I am only there as a witness," she says in the film's voiceover.
Schargorodsky travels constantly for her job, finding temporary families in the film crews she works with. While her gypsy lifestyle was seen as perfectly acceptable during her twenties, friends and family members are now concerned that she will end up alone forever. As she points out, society believes that "female freedom has an expiration date" -- something that needs to change. Why should women automatically be pitied for being single, if they are happily unattached?
Click over to the New York Times to see the film. We think it's worth watching, regardless of your marital status.
[H/T The Frisky]
BEFORE YOU GO
PHOTO GALLERY
#ImSingleBecause