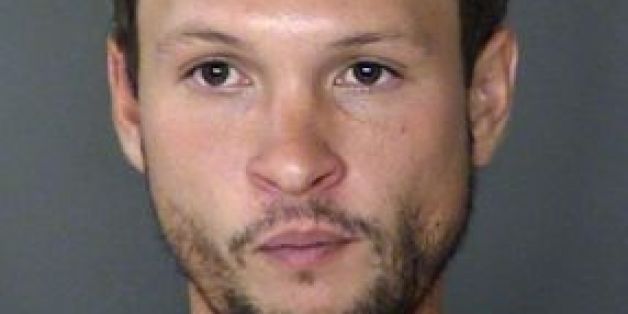 Give him free tacos or give him death!
Adam Kramer, 28, allegedly threatened a server at a Mexican restaurant in Bexar County, Texas, with a sword in an attempt to obtain free tacos, KSAT reported.
Police say at around 2:30 p.m. on Dec. 2, the San Antonio man went to Alondras De Jalisco and ordered six tacos. He then told the waitress that he was going to get them for free.
The waitress informed him that he was wrong, which is when Kramer allegedly slid a large sword out of a sheath he had at his waist. Kramer briefly left the restaurant to walk to his car, and when he headed back toward the building, the waitress locked the door.
At this point, "Mr. Kramer was yelling that he wanted his free tacos or somebody was going to die," according to an affidavit obtained by the San Antonio Express-News.
Kramer drove away, and was arrested later the same day after allegedly trying to rob a gas station, the Associated Press reported. Officials say at the gas station, Kramer demanded $50 worth of gas and put his hand on "a weapon," but eventually changed his mind and just paid for $20 worth of gas.
He was charged with aggravated robbery.
BEFORE YOU GO
PHOTO GALLERY
Criminal Masterminds