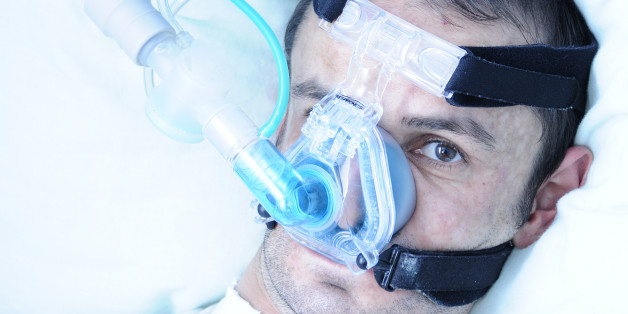 Treating obstructive sleep apnea with continuous positive airway pressure could also help lower blood pressure among people with both the sleep disorder and hypertension.
Obstructive sleep apnea is a sleep disorder that is characterized by pauses in breathing during sleep, leading to disrupted sleep and daytime fatigue. Hypertension is considered a risk factor for sleep apnea, according to the Mayo Clinic.
Spanish researchers found that for people with both conditions, receiving CPAP treatment for 12 weeks resulted in decreased blood pressure levels compared with those who didn't receive CPAP.
The study, published in the Journal of the American Medical Association, is based on data from 194 people across 24 teaching hospitals with both hypertension and obstructive sleep apnea. People in the study had what is called resistant hypertension, meaning they required at least three medications to control their high blood pressure.
Half of the study participants received CPAP treatment for 12 weeks, while the others did not receive CPAP and only took their typical blood pressure medication. The researchers purposely chose not to use a placebo for the control group (in the form of sham CPAP) because people who receive it can often figure out that they are receiving a placebo.
The participants assigned to receive CPAP experienced a greater drop in average blood pressure and diastolic blood pressure than those who did not receive CPAP; they also experienced nocturnal blood pressure benefits. There were no significant differences in systolic blood pressure between those who were treated with CPAP and those who weren't.
The findings are important, given that many people with resistant hypertension also experience obstructive sleep apnea, researchers noted.
BEFORE YOU GO
PHOTO GALLERY
Health Concerns Linked With Sleep Apnea