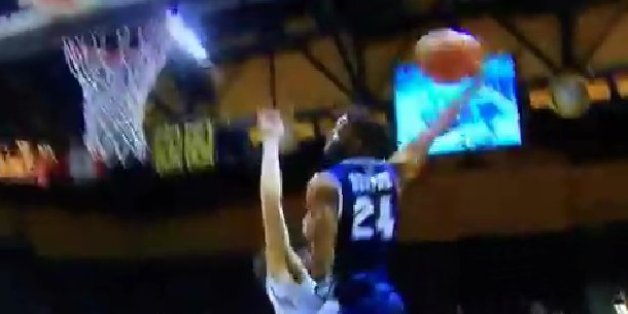 By Chris Yuscavage, Complex Sports
The Nevada Wolf Pack don't have a great team this season—they're just 4-6 on the year thus far—so you're probably not up on their NBA prospect Deonte Burton. But Burton is definitely a guy that you should keep an eye on.
Over the last few years, he's thrown down a number of pretty incredible dunks (go spend some time watching all of them over here). And he added to his collection last night with the crazy dunk that you see above (courtesy of @samcmlaird). He threw it down during a game against California, and…wow. Just wow. Did he get up or what?!
Unfortunately, Nevada doesn't play until well after most people on the East Coast have gone to bed on most nights. But if you get a chance to catch this kid this season, do it. He'll make it worth your while.
RELATED: The 25 Best Facial Dunks in NBA History
BEFORE YOU GO
PHOTO GALLERY
101 NBA Posterizations