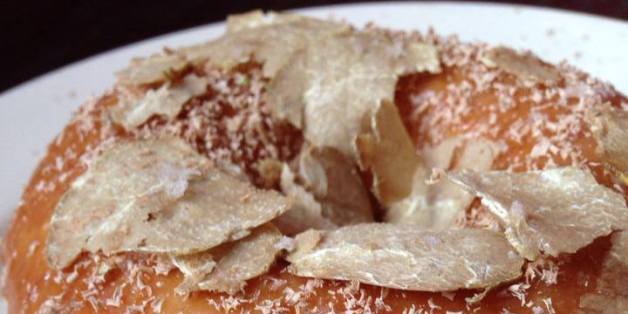 Story by Tanveer Ali, courtesy DNAinfo Chicago:
CHICAGO — Beginning Wednesday morning, Do-Rite Donuts will sell white truffle-topped doughnuts for $20 each.
The doughnuts are the brainchild of the dessert shop's chefs and Rodrick Markus, the owner of Lakeview's Rare Tea Cellar, which has sold truffles since it opened seven years ago.
"I've always liked to do some crazy mashups. We really had a moment," the Ravenswood resident said about sprinkling the truffles on top of some doughnuts at last weekend's Tasting Table Open Market Chicago event. "It just turned out amazing."
BEFORE YOU GO
PHOTO GALLERY
Everyone's Doing It: Homemade Donuts