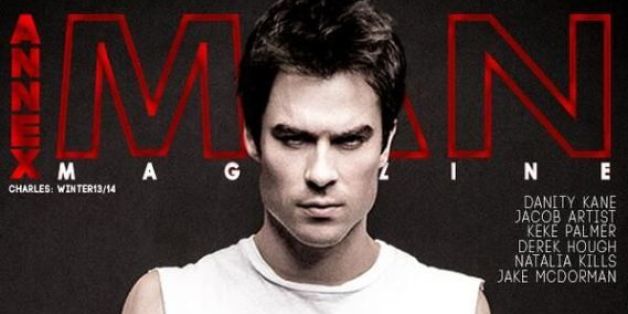 Ian Somerhalder has captivated his TV audience with his bright blue eyes and impeccable bone structure, but his Annex Man Magazine cover and interview cement his status as a Hollywood heartthrob.
"The Vampire Diaries" star, 35, covers the magazine's winter issue in a steamy photo.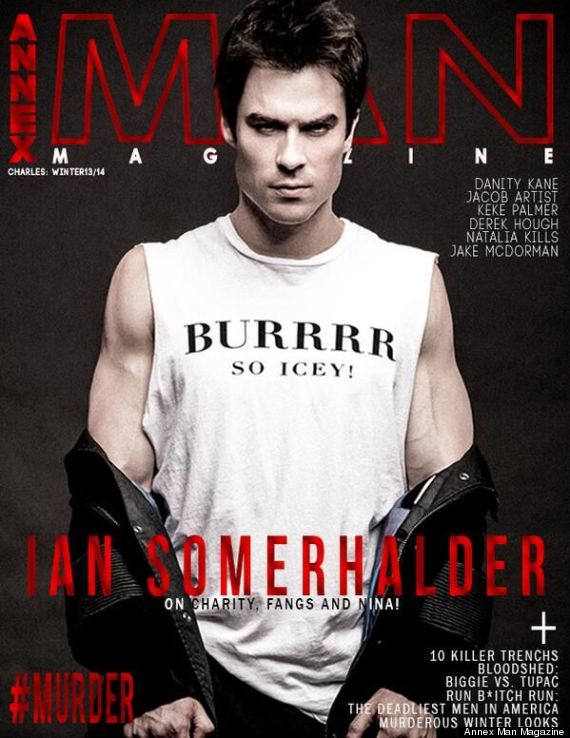 Amazingly, Somerhalder's interview with the magazine merits as much attention as the striking cover image. The actor reveals that he has a soft side and appreciates nature and loved ones, above all else.
When asked where he'd be found in his spare time, Somerhalder answered, "Immersed in the worn pages of philosophy or a great work of fiction, taking in the hum of crickets and wilderness, and surrounded by the people I love. Simple joys in this life we tend to forget are even there. Taking a minute to leave the office or the studio for a stroll on a brisk fall day or a warm summer one really can work wonders." He went on to explain his poetic outlook, "I find myself, just like the rest of us, trying to find that healthy balance. I'm no busier than anyone else. The 21st century is going to be an interesting time for humanity. My hope is that while taking that stroll, having a conversation with a friend at a coffee shop gazing out the window we realize one thing: We need nature–whether it's for those worn book pages or those leaves blowing in the clean air we breathe."
Somerhalder's answer serves as a strong attempt to humanize himself … or prove his perfection.
The winter 2013/2014 issue of Annex Man is out now.
BEFORE YOU GO
PHOTO GALLERY
Celebrity News & Photos