Intimate collaborations have always been a fundamental part of the art world. From Charles and Ray Eames to Christo and Jeanne-Claude to Gilbert and George, artists are not only happy to produce works in pairs, they're wont to blur professional and personal lines in the best ways possible. Who wasn't enamored with Marina Abramovic's dramatic partnership with Belgian artist Ulay? Or with the gender-bending experiments of married couple, Lady Jaye and Genesis Breyer P-Orridge?
"It's the unbelievable fulfillment of your dreams and fantasies," mused Emilia Kabakov, wife and partner of the acclaimed Russian artist, Ilya Kabakov, via email. "It's a condensation of two souls becoming one."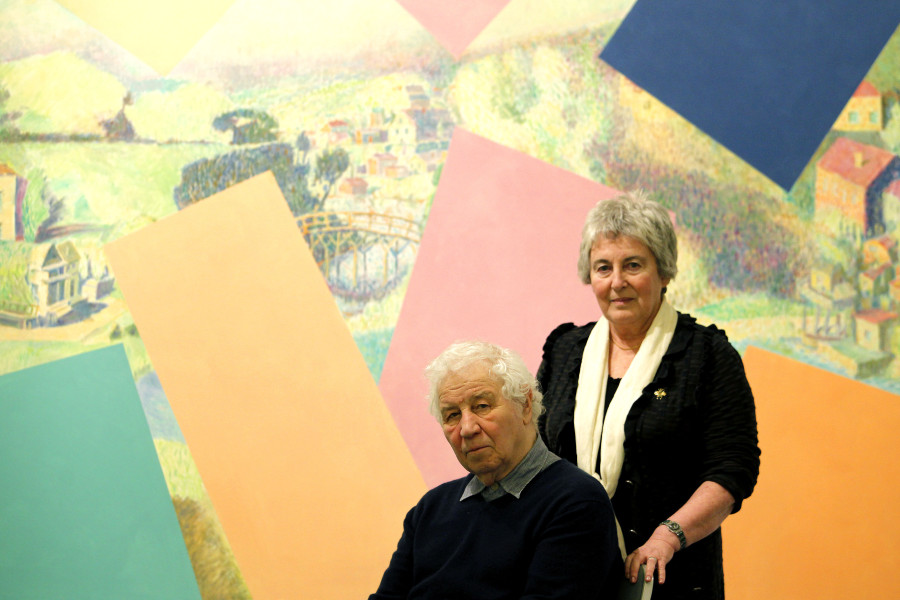 Portrait for Ilya & Emilia Kabakov courtesy of Pace Gallery.
Ilya and Emilia are Russian art darlings, both born into Soviet society only to become emigre stars in New York City. Ilya is the painter and king of the "total installation" concept, while Emilia is the voice and ominous "Collaborator," as Amei Wallach's new documentary "Ilya and Emilia Kabakov: ENTER HERE" outlines. They are two parts of a marriage of minds and aesthetic, evident in their wild arrays of collage, painting and diorama, imagery that stitches together strangely familiar pieces of reality with darker fragments of an unknown world.
"ENTER HERE" opened to audiences last month, introducing those unfamiliar with the Kabakovs to the couple's frenetic art-making, as well as their storied history in Russia and beyond. Including a review of Ilya and Emilia's oeuvre, writings by Ilya's late mother, and interviews with contemporary writers, the cinematic portrait is a window into the mind of the mostly silent Ilya, a man John Russell of The New York Times referred to as "a poet, a reporter, a storyteller in prose, a portraitist who never shows us his sitters directly, an environmental sculptor and an understated magician." Ilya Kabakov is seen in one of the 10 rooms of his past art installation "The Man who Flew Into Space," at a SoHo art gallery in New York in August 1988. The work is based on the Moscow flat in which the Russian artist grew up; seen in the center is the contraption that catapults the fictitious character into space. (AP Photo/Marty Lederhandler)
To accompany the documentary, Ilya and Emilia are playing host to a number of art happenings around their (now) hometown of New York City. Moscow's Kate Fowle, the chief curator at the Garage Center for Contemporary Art, helped arrange their exhibition at Pace Gallery, a showcasing of seven paintings and the 2003 installation "I Catch the Little White Man." Together the works, split into four "acts", evoke a past both pristine and corrupted. Filled with magazine scenery and postcard vignettes, the ruptured images appearing ripped from the chronicles of historical dystopias and utopias alike.
"The montage paintings are almost belligerently ambiguous," The New Yorker's Peter Schjeldahl wrote. "If the work has a theme, it's imperfect memory, summoned from images and ruminated on, bit by bit."
Scroll through for a preview of Ilya and Emilia's works on view at Pace through December 21, 2013. Let us know your thoughts on the duo's career in the comments.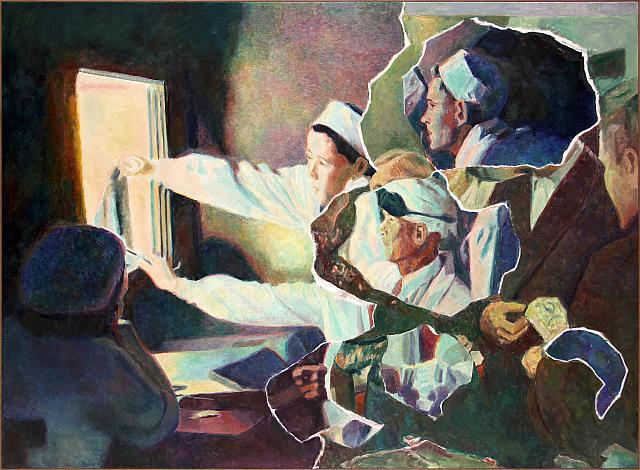 The Appearance of Collage #12, 2012. © Ilya and Emilia Kabakov, courtesy Pace Gallery.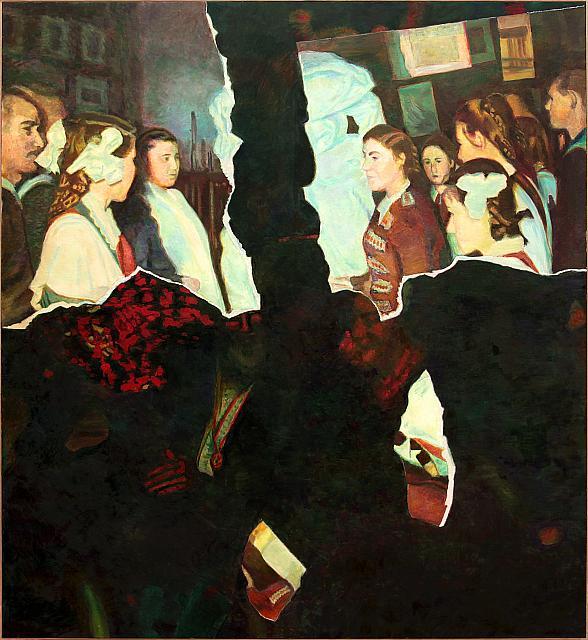 Dark and Light #9, 2013. © Ilya and Emilia Kabakov, courtesy Pace Gallery.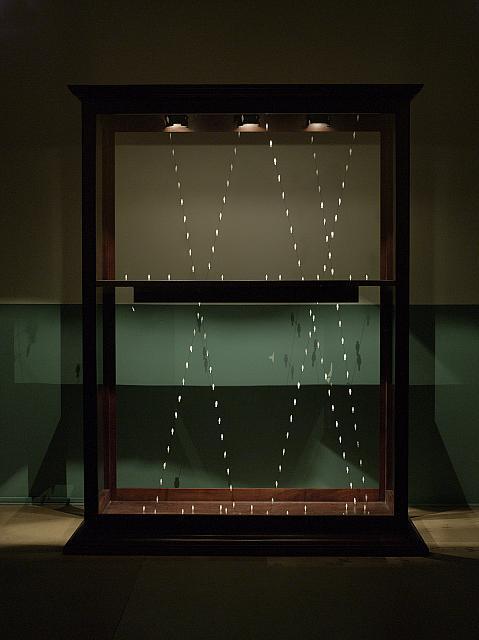 "I Catch the Little White Man." Photo courtesy Pace Gallery.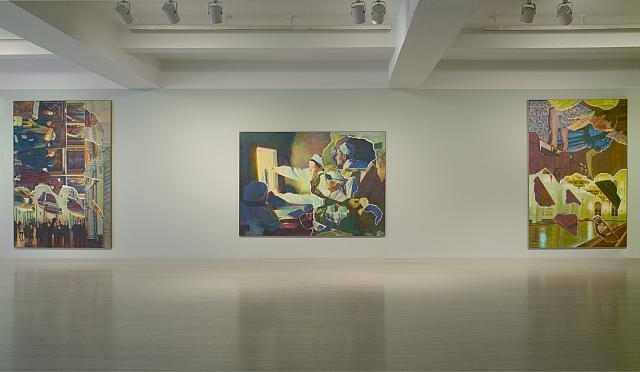 Photo courtesy Pace Gallery.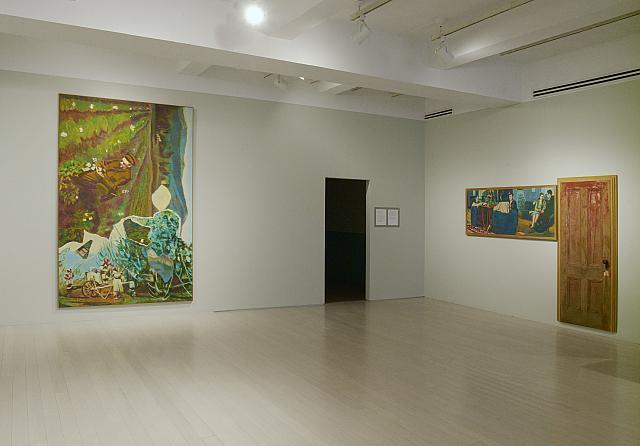 Photo courtesy Pace Gallery.