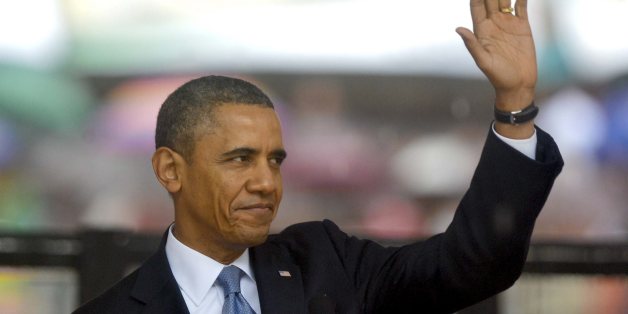 The American Dream is dying and saving it may require some help from lawmakers, according to a significant share of Americans.
About 64 percent of Americans say the widening gulf between the rich and poor is killing the American Dream, according to a Bloomberg News poll published Wednesday. Almost exactly the same share of Americans -- 63 percent -- say they strongly favor raising the minimum wage to $10.10 per hour, according to a separate Wall Street Journal/NBC News poll.
Senate Democrats proposed raising the minimum wage to $10.10 per hour from $7.25 earlier this year, and now have President Obama's backing. Earlier this month, Obama labeled income inequality the "defining challenge of our time" and advocated change that would help working-poor and middle-class Americans.
Raising the minimum wage to $10.10 could make a dent in doing so. A minimum wage of that size would have pushed about 58 percent of America's working poor out of poverty in 2011, according to a June study by the Restaurant Opportunities Centers United, a restaurant workers advocacy group.
Some say that $10.10 isn't high enough in 2013. Fast food workers and advocates last week demanded a minimum wage of $15 per hour -- a floor that just 28 percent of Americans support, according to the WSJ/NBC poll.
Even $15 per hour -- nearly double the current minimum wage -- isn't enough to make ends meet in some places. Take New York, where it takes a wage of $22.26 an hour to cover basic expenses without public assistance, according to a recent report from Alliance for a Just Society.
Those who oppose a minimum wage increase argue that any increase will only reduce the total number of jobs employers are able to offer.
BEFORE YOU GO
PHOTO GALLERY
What Minimum Wage Haters Won't Say