The bros, kegs and partiers are back, along with Santa Claus himself, in a new set of holiday-themed ads designed to help raise awareness for Obamacare.
The ads, which all live on the DoYouGotInsurance.com website, are a collaboration between Colorado Consumer Health Initiative and ProgressNow Colorado Education, and reference the famous "Got Milk?" ads.
In one ad called "Hallelujah", characters Susie and Nate are back and said to be "under the mistletoe." Nate gives a thumbs up with the ad reading from Nate's point of view, "OMG, she's hot! Let's hope she wants to opt into this relationship as much as I do. Now that the website is working, buying health insurance is easy-- which means all I have to worry about is getting her to make us Facebook official. I got insurance (I hope I get her too!). Now you can too. Insurance that is."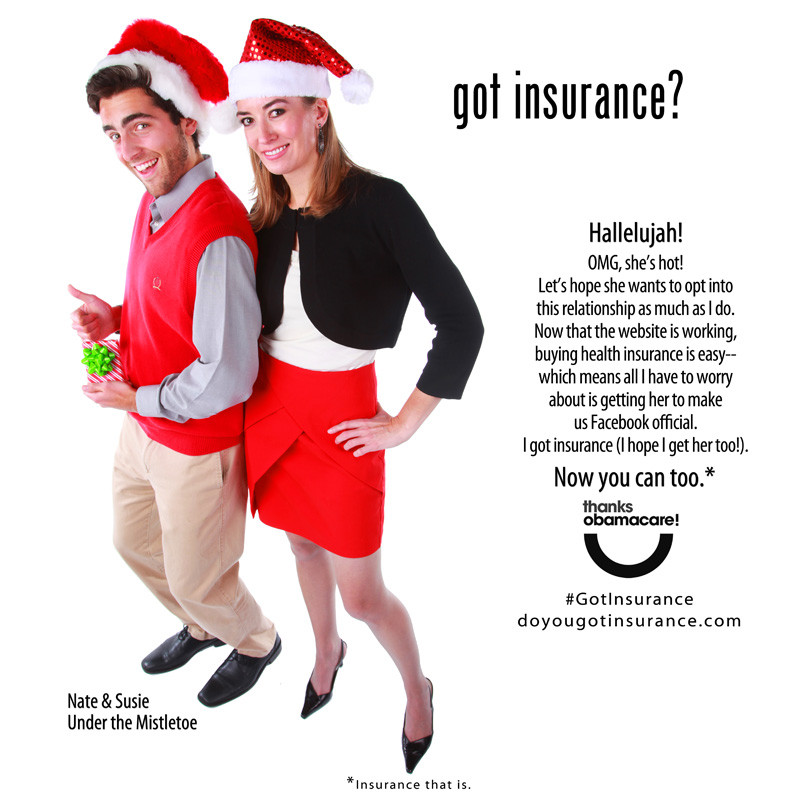 In this ad, holiday partiers described as "three wise millennials" offer up a toast, with one sitting on a keg that's artfully decorated with Christmas lights: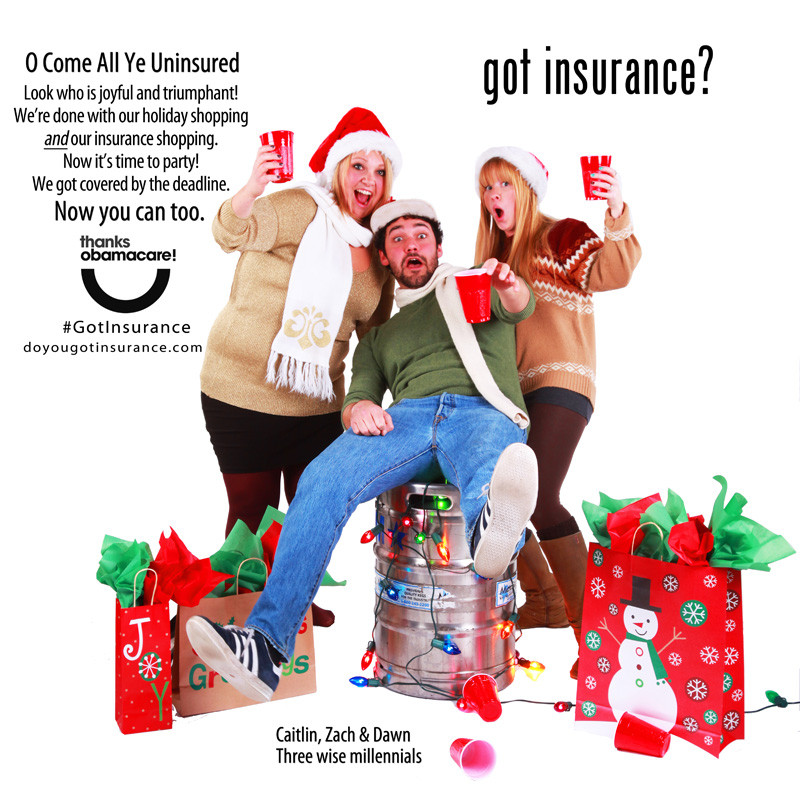 Even St. Nick needs insurance, according to the new ads, and a clumsy Santa apparently got Obamacare coverage (thanks to Mrs. Claus):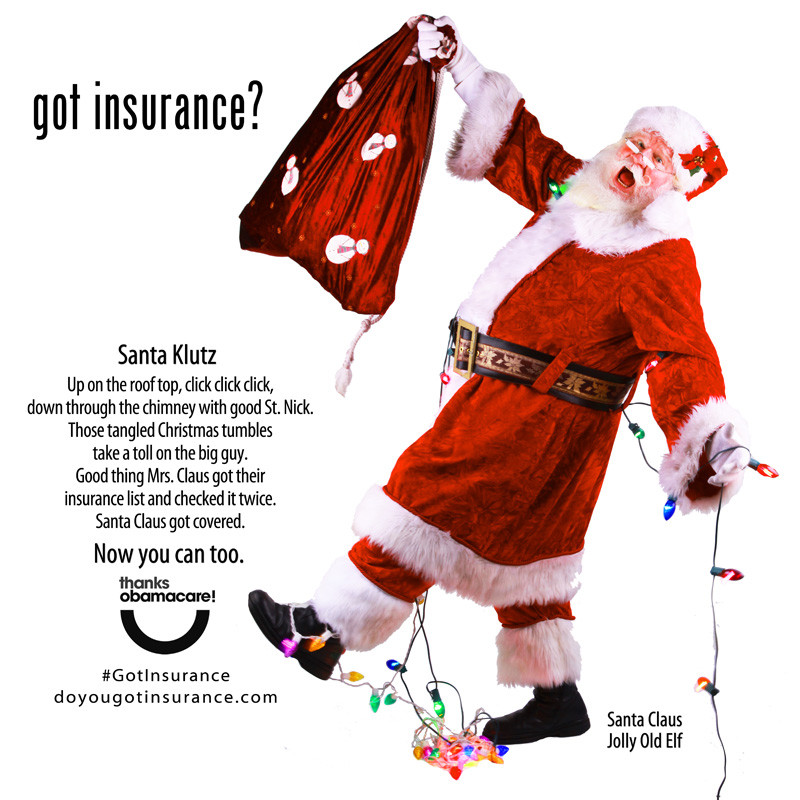 Santa is making a list and checking it twice, but this year he's checking to make sure the uninsured are not "naughty" by making other people cover their health care bills: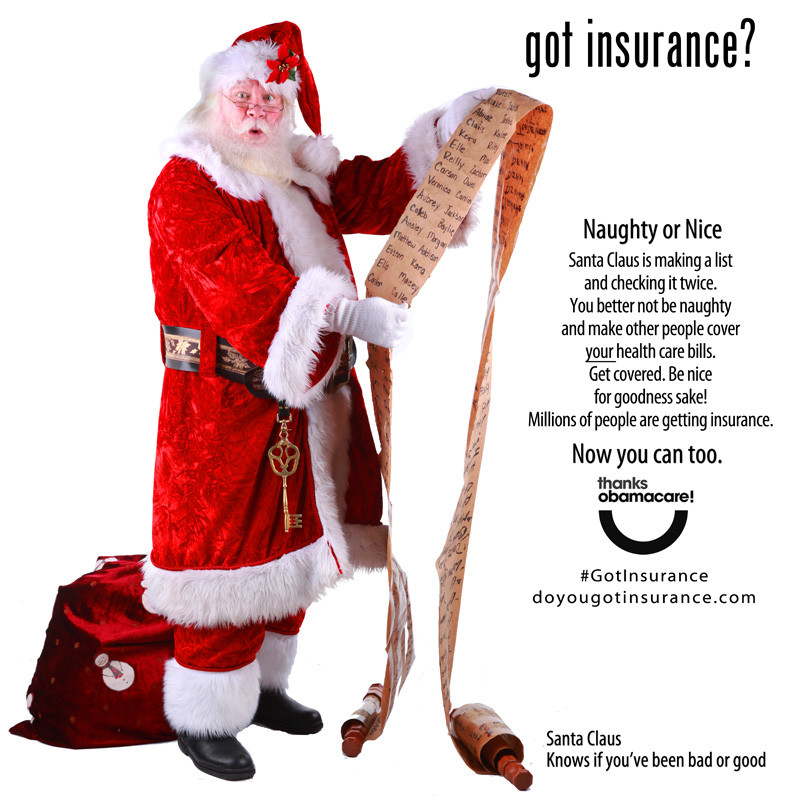 "We were having so much fun with our Got Insurance? ads we decided to add in some holiday cheer," said Jen Caltrider of ProgressNow Colorado Education. "Love the ads or hate them, you really can't argue that Santa Claus makes thinking about health insurance more fun."
Take a look at more of the ads below or at DoYouGotInsurance.com:
PHOTO GALLERY
Obamacare Ads
BEFORE YOU GO
PHOTO GALLERY
Health Care Reform Efforts Throughout History