 Emma Thompson is opening up about her divorce from Kenneth Branagh.
In a new interview with Parade magazine, the "Saving Mr. Banks" star gets candid about her six-year marriage to the actor, which ended in 1995 after he reportedly had an affair with Helena Bonham-Carter.
"I don't feel anger or depression about it now," Thompson, 54, tells Parade. "I think we place a lot of pressure on ourselves and our relationships. Yes, it was very painful, but it was also something that happens between people a lot."
"Sometimes things go wrong and it doesn't last," she adds, "and that seems to me perfectly reasonable."

Thompson recently talked about what her relationship with Bonham-Carter is like after the alleged scandal, telling U.K.'s Sunday Times, "You can't hold on to anything like that. It's pointless. I haven't got the energy for it. Helena and I made our peace years and years ago."
She has been married to English actor and producer, Greg Wise, for 10 years, and he's obviously inspired her to embrace romance and all it has to offer.
"... Love is the only thing that matters," Thompson explains of why she enjoys shooting films about love. "Not just romantic love … there's affection, Eros, family love … It's exactly what we're designed to do."
See Emma's Parade cover below and pick up the new issue on newsstands this weekend.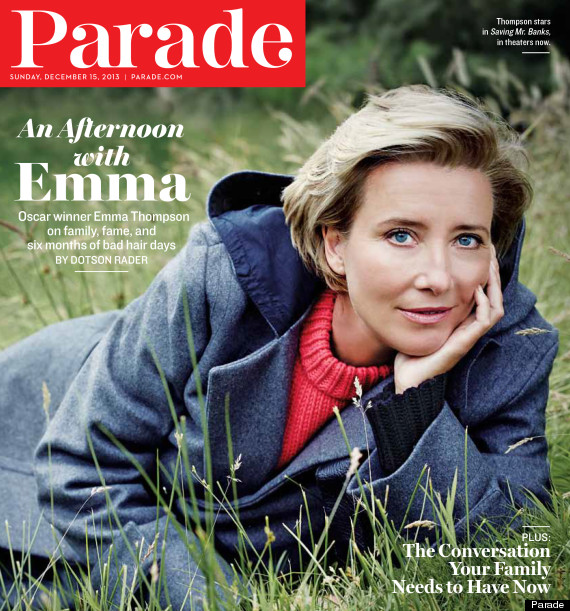 BEFORE YOU GO
PHOTO GALLERY
Celebrity Splits