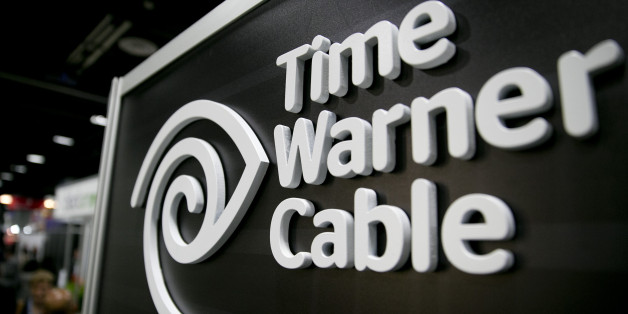 (Adds analyst quote)
By Nadia Damouni and Liana B. Baker
NEW YORK, Dec 13 (Reuters) - Charter Communications Inc is preparing to send an offer letter to acquire Time Warner Cable Inc as soon as next week, a source close to the matter said on Friday.
The offer is expected to be less than $135 per Time Warner Cable share and will be a combination of cash and stock, said the source, who asked not to be named because the matter is not public.
A Charter spokesman declined to comment, while a Time Warner Cable spokeswoman also declined to comment.
Time Warner Cable shares barely budged Friday afternoon, closing 35 cents higher, or 0.2 percent, at $131.40.
Any bidder for Time Warner Cable would likely need to offer at least $150 per share to be considered seriously by the board, one person familiar with the matter told Reuters last week.
Barclays credit analysts said the lower bid price reported on Friday, "could extend the process, potentially leading to either negotiations on deal terms or to a proxy process should Time Warner Cable reject the overture."
Event-driven investors have piled into the stock since reports emerged that Time Warner Cable was a takeover target. Filings show Paulson & Co owned 1.4 percent of Time Warner Cable shares as of Sept. 30, while the hedge fund Corvex Management owned 0.06 percent as of that date.
The Barclays note said that nominations for Time Warner Cable's board begin on Jan. 15, "so a bid submission prior to this makes sense."
Charter is much smaller than Time Warner Cable, but has been trying to line up financing from several banks, including Goldman Sachs Group Inc, Bank of America Corp and Deutsche Bank AG, to swing the transaction, sources said.
Still, some analysts were concerned about the level of debt the combined entity would carry after a deal.
Charter has a market value of about $13 billion, compared with Time Warner Cable's $37 billion.
Time Warner Cable, the No. 2 cable provider in the United States, is a potential target of several competitors, which are eager to scoop up the company to boost their subscriber bases.
Another possible suitor is Comcast Corp, which has tapped JPMorgan Chase & Co for advice on a possible bid.
A formal move by Charter, the No. 4 U.S. provider, could draw Comcast into the game. So far, Comcast, the nation's largest cable provider, does not plan to make a pre-emptive bid for Time Warner Cable, sources told Reuters last week.
A Comcast, Time Warner Cable merger could run afoul of antitrust regulators, analysts said.
Privately held Cox Communications is another potential suitor.
Charter Chief Executive Tom Rutledge said last week during a UBS conference that the company could pursue major opportunities if it reached a larger scale.
Cable billionaire John Malone's Liberty Media Corp owns a 27 percent stake in Charter.
Charter shares closed 45 cents, or 0.34 percent, down at $131.54.
Bloomberg earlier reported that Charter was preparing a bid for under $140 per share. (Additional reporting by Soyoung Kim and Nicola Leske in New York; Editing by Jeffrey Benkoe and Andre Grenon)
BEFORE YOU GO
PHOTO GALLERY
2013 Renewal Index: Canceled, Renewed & On The Bubble Shows