We expect that if you captured the beauty of the Nepalese landscape through a snap of the camera, the results would be nothing short of magnificent. But what if that camera happened to be in infrared vision? Suddenly your exotic travels have transformed into a serious psychedelic trip.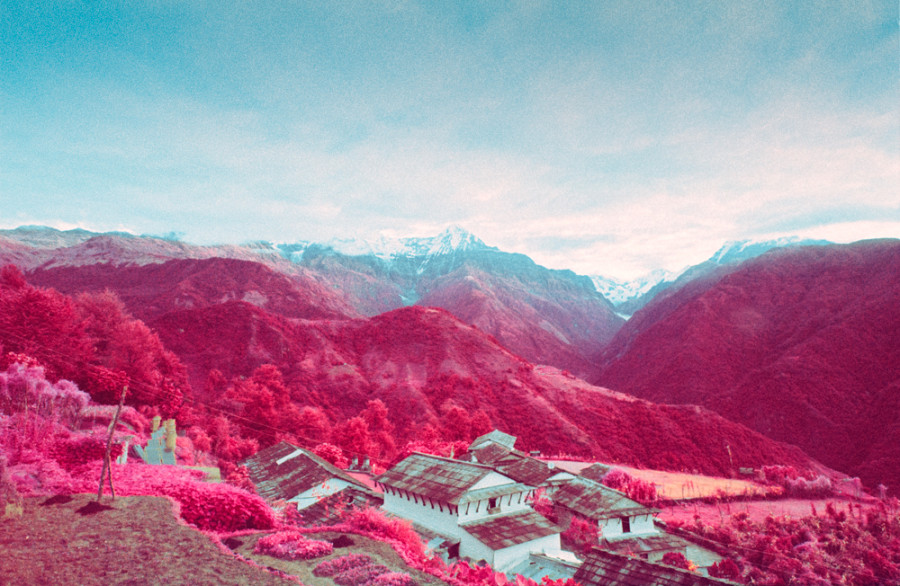 For proof, look no further than the enchanted snapshots of New York based photographer Sean Lynch. Using his Kodak EIR film, Lynch turned the mountain ranges and woodland streams of the Annapurna Himalayan Range into an electric spread of acid-tinged grass and cotton candy trees. Mountains and valleys resemble shaggy rugs and coral reefs, guiding the viewer through a Nepal that you can't locate on a map.
The neon pink wonderlands look more like images ripped from the fantastical fairy tales than documentary photos from travels abroad. Lynch's photographs remind us that, while many tourists often use cameras to preserve reality, an artists uses these tools to transform reality. Through Lynch's lens, a picturesque scene morphs into something altogether alien, all with the click of a camera.