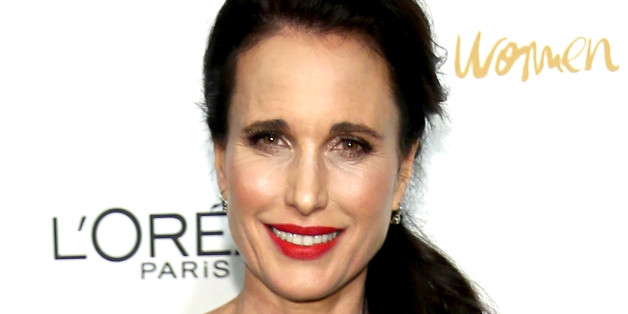 Andie MacDowell strides into a hotel suite in Cannes looking every inch the cover girl.
Clad in a figure-hugging, deep-blue dress teamed with nude strappy sandals and a slick of red lipstick, she has lost none of her movie-star magnetism.
"I remember being interviewed 10 years ago by a young girl who asked me, 'How does it feel to get older and lose your beauty?'" she confides. "But that is such a misconception.
"There are so many women who are 10 years older than me that I find beautiful. Diane Keaton is gorgeous. And as you get older, it's not just your looks any more – it's your intellect, your wisdom, it's the whole package."