Ordinarily, 9-year-old Josh Zuchowski likes to beat his swimming rival, Reese Branzell. They're top ranked swimmers in Florida.
But after the Santa Claus Swim Invitational on Dec. 7, when Josh took home first prize for his Jupiter Dragons swim team, he decided that something was more important than another victory.
Story continues below.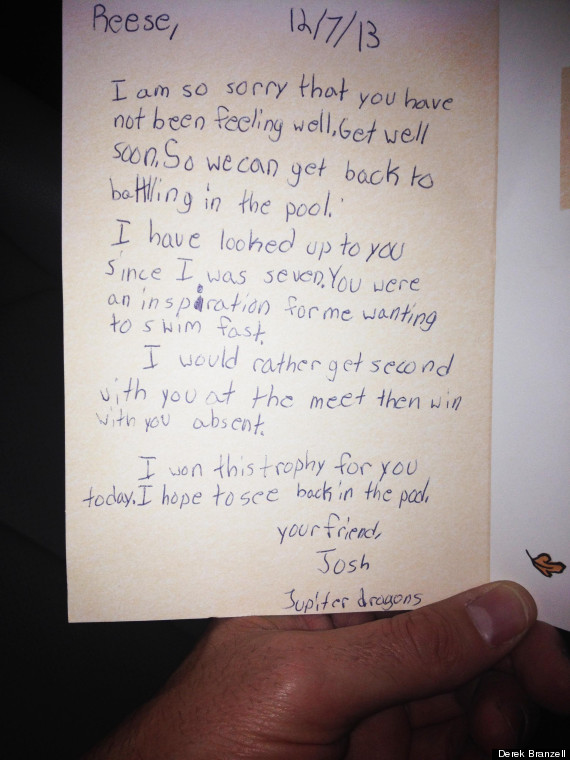 "He said he's sorry I haven't been feeling well," Reese told the news station. "'I won this trophy for you today, and I hope to see you back in the pool. Your friend, Josh.'"
Reese's father, Derek Branzell, told HLN that when he heard a swimmer from a rivaling team made the gesture, he knew it would be Josh. The two boys, despite being rivals, had always demonstrated good sportsmanship.
Now, after a month in the hospital, Reese is back at home in Lake Lytle, Fla., according to HLN. Josh hasn't visited yet because of risk of infection, but his good deed has brought the pair closer.
Josh's dad, Jonathan, told HLN he couldn't be prouder.
Check out more images of Josh and Reese below.

BEFORE YOU GO
PHOTO GALLERY
Swimmer, 9, Gives Up His Trophy To Sick Rival