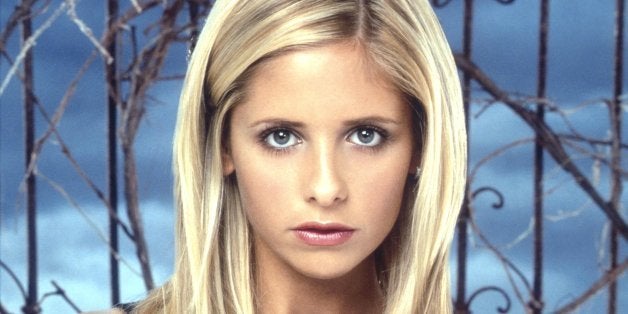 Our favorite powerful female television characters are about to make a return to TV!
That's right -- get ready to return to Sunnydale and Neptune High Schools as Pivot, the cable channel for millennials, announces the debut of the "Buffy and Veronica Power Hours."
"'Buffy' and 'Veronica Mars' are enormously entertaining and celebrated TV shows with significant cultural and social relevance," said Evan Shapiro, the President of Pivot. "Both focus on smart, strong, young women dealing with critical issues from class struggles to gender roles –- challenges facing a great many of our viewers."
These won't be your average reruns like you find on any other cable network. Pivot will not only replay all the episodes but also include "exclusive commentary from fans, experts and academics, to both celebrate these two great series and begin a dialogue with our viewers," said Shapiro in the announcement sent out by Pivot.
So sharpen your detective skills and your stakes because the "Buffy" and "Veronica" power duo will debut on Pivot Jan. 13 with back-to-back episodes airing Monday through Friday at 10 and 11 p.m. EST.

BEFORE YOU GO
PHOTO GALLERY
Famous 'Veronica Mars' Guest Stars