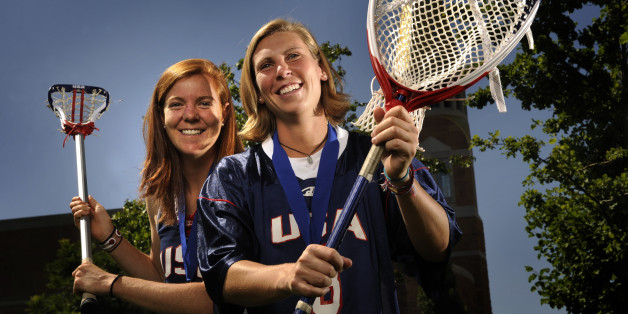 Major League Lacrosse is set to welcome its first female player.
The New York Lizards picked up female goalie Devon Wills this week after she was passed over during the 2014 Supplemental Draft. Though she wasn't given a spot on the team's roster, the goalkeeper will train with the Lizards and try out for a position in April.
The Lizards' decision to sign Wills is momentous one. In a statement, the league announced that Wills is the first woman to be selected by an MLL team.
Wills, who currently works as an assistant coach and defensive coordinator for women's lacrosse at the University of Southern California, took to Twitter to express her excitement at the prospect of becoming the first female player on an MLL team.
I'm so excited and honored for this incredible opportunity to tryout with the @LizardsLacrosse! Looking forward to the test!

— Devon E Wills (@devon3wills) December 16, 2013
According to Lacrosse Magazine, Lizards coach Joe Spallina and the team began discussions to sign the two-time World Cup champion last week.
In a statement released by the Lizards, team owner Andrew Murstein said:
Through our ownership of Richard Petty Motorsports in NASCAR, we've seen first-hand how great it is for a sport to have a woman athlete compete effectively at the highest level. Lacrosse is already one of the fastest growing sports in the US and this will only further accelerate that growth. Devon is a terrific young woman who is a great role model to female athletes everywhere.
Wills, 29, first began to make a name for herself at Dartmouth College, when she made the All-Ivy First Team three times and was also named All-American three times. More recently, as goalkeeper, she also helped the U.S. national team win gold at two Federation of International Lacrosse World Cups.