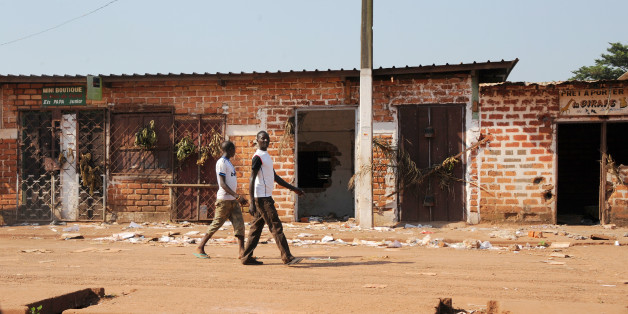 PARIS, Dec 17 (Reuters) - Some European countries will soon send troops to support a French-African mission to restore order in Central African Republic, French Foreign Minister Laurent Fabius said on Tuesday.
At a European Union foreign ministers meeting on Monday, France had requested more help from its allies to bolster its peacekeeping mission in CAR beyond logistical and financial aid.
"We will soon have troops on the ground from our European colleagues," Fabius told parliament in response to a question on a perceived lack of European support in Central African Republic (CAR).
France has deployed 1,600 troops there to prevent worsening violence between Christian militias and largely Muslim Seleka rebels who ousted ex-President Francois Bozize.
While European nations including Poland, Britain, Germany, Spain and Belgium have provided various forms of assistance, French troops are intervening alone for the second time this year after ousting Islamist rebels in Mali, another former African colony.
Diplomats said the ground troops involved could come from Belgium and Poland and may be used to relieve French forces who secure the airport in the capital Bangui, but that no official decision had been taken.
Speaking to reporters on Tuesday, Polish Foreign Minister Donald Tusk said his country would provide aid but he stopped short of announcing ground troops.
"President Hollande approached me with this matter," he told a news conference. "In case of the CAR we will be ready for limited logistical support in terms of aviation. A transport aircraft and a group of soldiers, who would take care of it (of the aircraft), is something that is within our possibilities," he said.
Belgium's defence ministry said on Friday it was sending tactical aircraft for two months for logistical support that would need 35 soldiers as support.
A spokeswoman for the defence ministry said Belgium had taken no decision to send any soldiers beyond that.
European heads of state meet in Brussels on Thursday to specifically discuss European defence integration.
"We want that during this European Council meeting there are clear practical steps taken operationally, capacity wise and in industrial aspects," French Defence Minister Jean-Yves Le Drian told lawmakers.
Support at home for the French intervention has fallen sibce two French soldiers were killed in a firefight during a patrol in Bangui last week, a poll showed. (Reporting By John Irish, Adrian Croft and Marcin Goclowski; Editing by Angus MacSwan)
BEFORE YOU GO
PHOTO GALLERY
Fighting Rocks Central African Republic