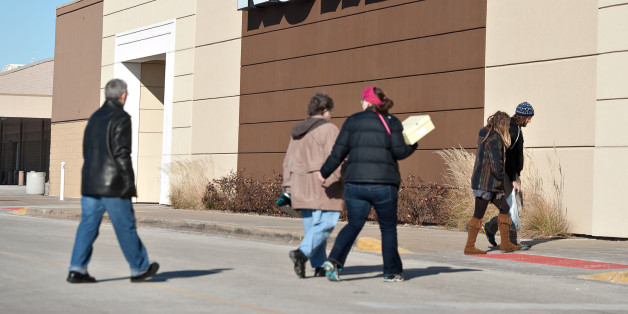 Trendy shoppers love them some H&M and Forever 21, while major department stores like Macy's are also ubiquitous. But there's one store that American shoppers are seeking out more than any other: Kohl's.
That's the result of Google's Zeitgeist report, a dive into the most searched words, phrases and names of the year. Among the findings was a list of the 10 most-searched apparel brands and retailers, the ones that saw the largest search volume in the United States this year.
Kohl's came out on top, with searches spiking during the week of Thanksgiving and Black Friday. The retailer's dominance may come as a surprise to fashion followers, who'll likely deem the store less than trendy. But Kohl's has risen to the top of many American shoppers list for boasting low prices while maintaining a relatively stylish rep -- unlike, say, Walmart and Kmart, Kohl's has several designer collaborations (Derek Lam, Peter Som, Catherine Malandrino) lurking amidst the bargain goods.
Second on the list, in fact, is perhaps more surprising. JCPenney made the #2 spot, despite a year of plummeting stock prices, defecting investors, an ousted CEO and a failed image makeover (followed by a sheepish apology to customers).
Turns out, JCPenney is still one of Americans favorite places to shop... or read about on the Internet, at least.
See the rest of the list below. Any stores or brands that surprise you?
Remember when these were the top stores in America?
PHOTO GALLERY
Stores We Don't Shop At Anymore
Want more? Be sure to check out HuffPost Style on Twitter, Facebook, Tumblr, Pinterest and Instagram at @HuffPostStyle.