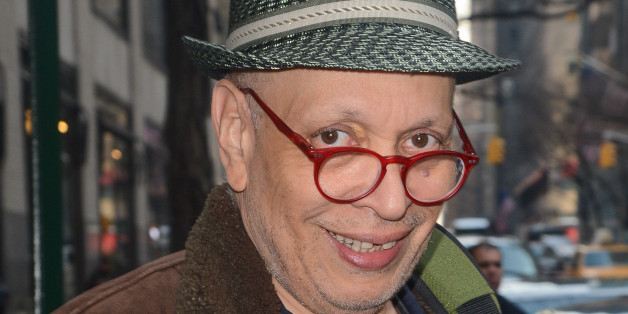 Brief Interviews is a series in which writers discuss language, literature, and a handful of Proustian personality questions.
Walter Mosley is a novelist best known for his mystery series revolving around detective Easy Rawlings. His latest novel, Odyssey [Vintage, $7.99], follows a man who mysteriously loses his eyesight, only to have it restored after he is victimized by a violent crime.
Where do you like to read?
My two favorite places to read are in the bathtub and in transit. If I'm on a train, ferry, subway, or up in the air reading seems like an added pleasure and there's rarely anything else to distract me. And in the bath I am completely relaxed and so the language and ideas flow easily.

What did you want to be when you grew up (besides an author)?
When I was twelve or thirteen I asked my father what he wanted me to be when I grew up. He said that all he wanted for me was to be happy. I took that sentiment to heart. Art made me happy and so I wanted art to be a part of my life. I know this question is about work in the world but that was never a part of my desire. Too many people, I fear, think that they are defined by their labor; when this is true despair often follows.

What's the best thing about being a writer?
Writing is the best thing about being a writer. To sit down every morning and give myself over to the discovery of ideas through language, character through plot, and story from happenstance. What could be better?

What are the most important elements of a good story?
Identification with the characters, situations, and sentiments of the story that lead to surprise – these are the most fundamental aspects of any great tale.

What's your favorite word?
"Yellowy." It is playful, supple, bright, and happy.

What is your least favorite word?
In everyday usage, the word "should" rankles me most. The idea that anyone should or should not be or do anything seems completely undemocratic and I am, at the core, a lover of democracy.

What is your most prized possession?
I have a Ghanain ring that brings a smile to my lips.

What is the first book you remember reading?
Winnie the Pooh.

Which classic have you not yet read?
Middlemarch. I want to but it still daunts me.

If you could only recommend one book, which would it be?
Introductory Lectures on Psychoanalysis.

Do you prefer print or e-books?
I have a place for each in my life and in my bag.

Do you have a favorite sentence from a book?
"He was as calm as an adobe wall in the moonlight." From The Long Goodbye, by Raymond Chandler.