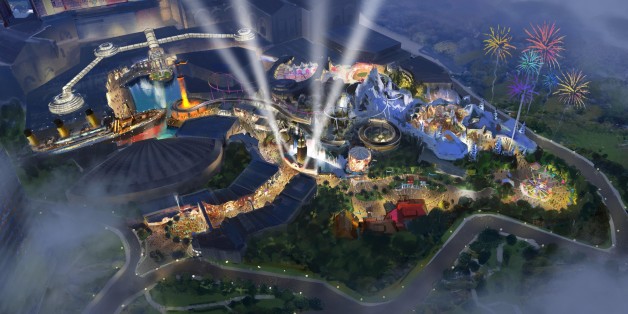 Yesterday, Twentieth Century Fox unveiled the much-anticipated name of its future theme park in Malaysia.
The title is... drumroll... TWENTIETH CENTURY FOX WORLD!!! So original. So exciting. So (dare we do the movie pun?) animated.
While the name isn't overwhelmingly imaginative, the park seems like it will be. When Twentieth Century Fox World opens in 2016, it will boast over 25 rides and attractions from Fox movies like "Ice Age," "Rio," "Night at the Museum," and "Alien vs. Predator."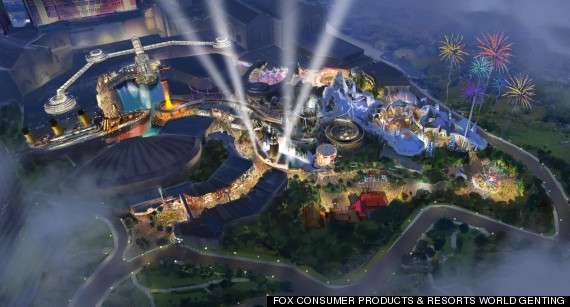 Fox also released photos of the park's logo and a sketch of a potential "Ice Age" ride.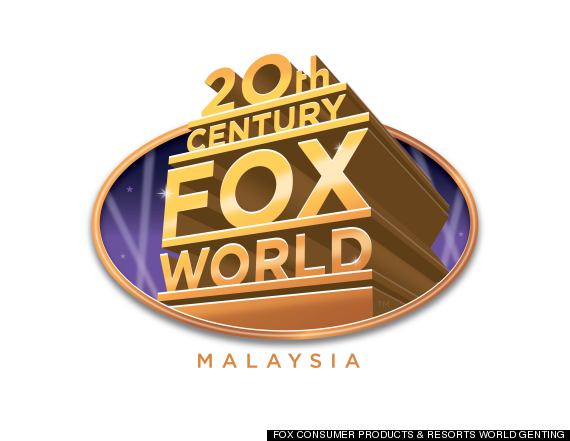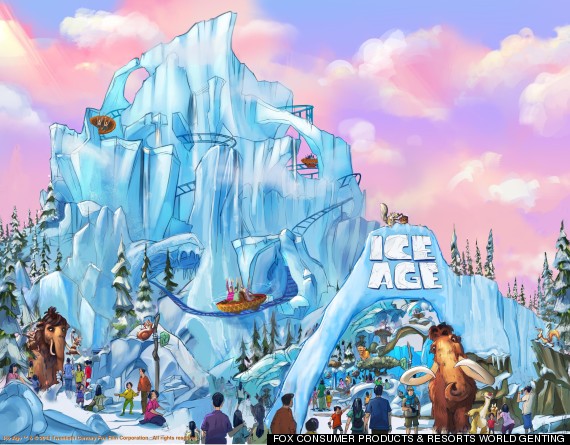 Malaysia has experienced a theme park boom lately, so it makes sense that Fox would choose the country as a location for its first big park.
The park will be built on the property of Resorts World Genting, an "integrated holiday" destination that already has hotels, movie theaters and a casino clumped together on one big vacation destination compound.
Attendees at Tuesday's groundbreaking ceremony watched the Prime Minister of Malaysia stick a giant acorn into a faux glacier (à la the squirrel in "Ice Age") to symbolize the start of construction.
A sloth, birds, and leaf-wielding insects also danced around the stage, celebrating the impending arrival of Twentieth Century Fox World. What a day!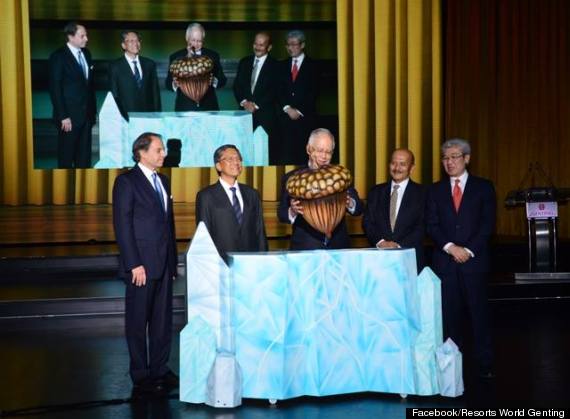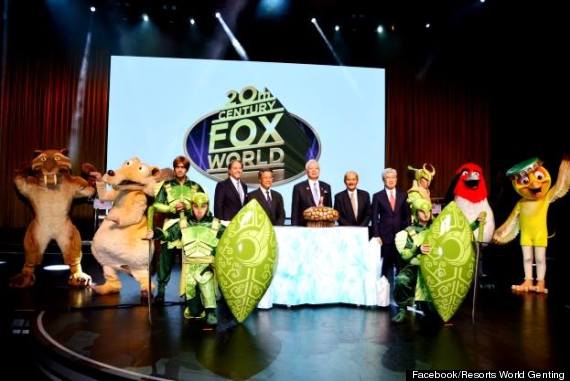 BEFORE YOU GO