It's pretty darn cold on the East Coast, but Miley Cyrus is in Miami where she's heating things up in a pair of ultra-short shorts.
The 21-year-old singer has been on the move for the Jingle Ball tour, and after some snow-filled gigs, the "We Can't Stop" singer finally arrived in Florida where she'll perform in Tampa on Dec. 18 and then Miami on Dec. 20, while she soaks up the warmth.
Cyrus' interview with Barbara Walters' as one of "10 Most Fascinating People of 2013" also airs Dec. 18, in which the singer reveals why she's always sticking her tongue out.
"I get embarrassed to take pictures. That's actually the truth," Cyrus told Walters. "I'm so embarrassed, because people are taking pictures of me, and I just don't know how to –- I don't know how to smile, and just be awkward, so I stick my tongue out, because I don't know what else to do."
Well, that's a slightly better explanation than the one she gave when she hosted "Saturday Night Live."
Here's Miley in short shorts: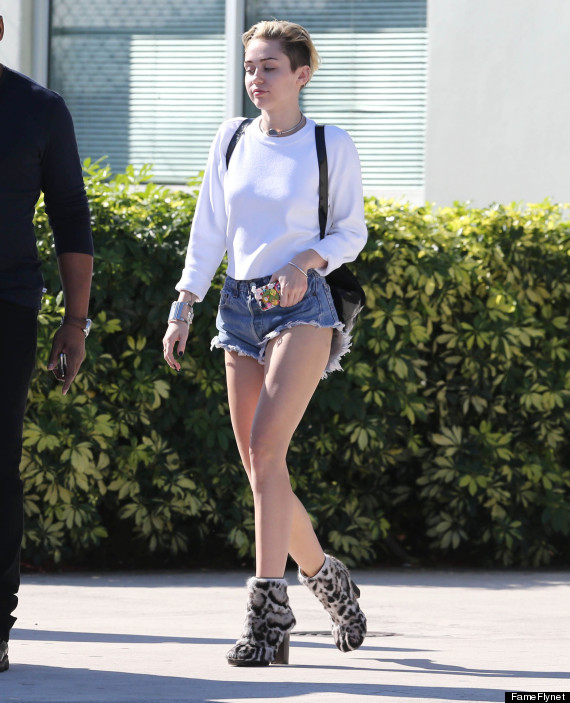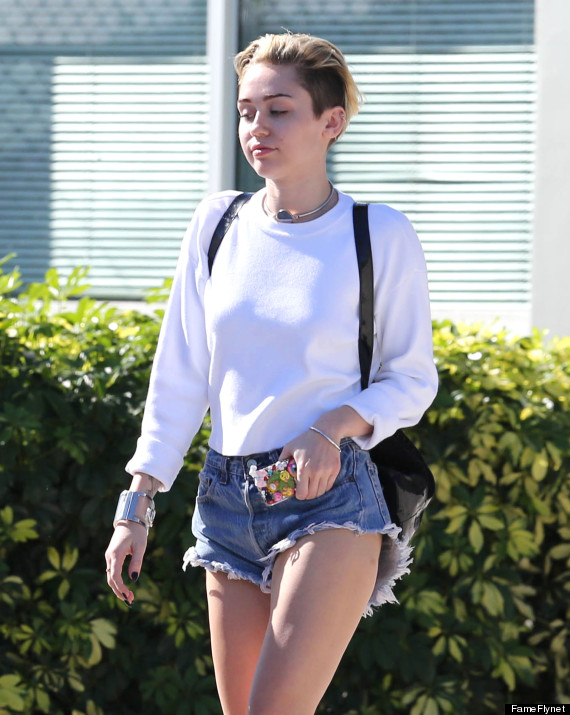 BEFORE YOU GO
PHOTO GALLERY
Miley Cyrus' Transformation