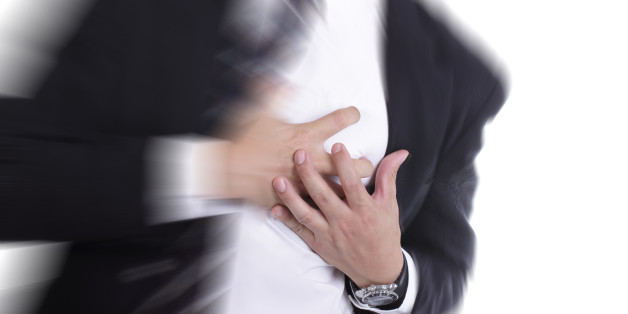 The same genetic variant that makes some people have an overactive stress response could also play a role in heart attack and death risk among people with heart disease, a new study suggests.
Researchers at Duke University found that people with heart disease who carried this particular genetic variant had a 38 percent higher risk of having a heart attack or dying over a median follow-up time of six years. This held true even after controlling for known risk factors such as obesity, smoking history, age and disease severity.
Previous research showed that possession of this particular gene variant was associated with doubled levels of cortisol in the blood of men exposed to stress, compared with men who don't possess the gene variant.
"It is known that cortisol has effects on the body's metabolism, on inflammation and various other biological functions, that could play a role in increasing the risk of cardiovascular disease," study researcher Beverly H. Brummett, Ph.D., an associate professor of Psychiatry and Behavioral Sciences at Duke, said in a statement. "It has been shown that high cortisol levels are predictive of increased heart disease risk. So we wanted to examine this more closely."
The study, published in the journal PLOS ONE, involved analysis of the genetic variation in 6,100 heart catheterization patients at Duke (one-third women, two-thirds men), of whom 13 percent had the genetic variation for stress sensitivity.
"The exciting part to me this is that this genetic trait occurs in a significant proportion of people with heart disease," Brummett added in the statement. "If we can replicate this and build on it, we may be able to find ways to reduce the cortisol reaction to stress -- either through behavior modification or drug therapies -- and reduce deaths from heart attack."
Last year, a review of studies published in the American Journal of Cardiology suggested that stress perception also plays a huge role in heart health. That review, which examined six studies, showed that people who think they are stressed have higher coronary heart disease risks.