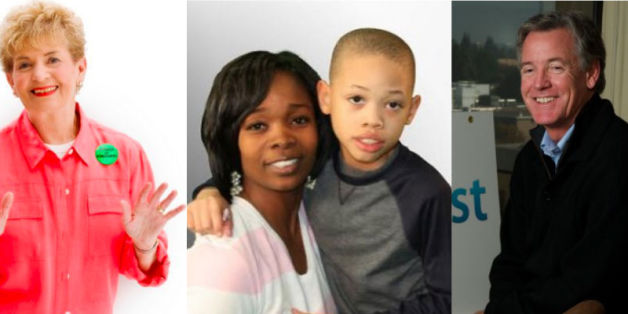 Some of the most inspiring stories and lessons of 2013 come from ordinary people who decided to devote their lives to giving back.
As part of HuffPost Third Metric's mission to redefine success beyond money and power, our "Go-Giver Of The Week" series profiled individuals who were doing extraordinary things to help others. While our society tends to reward go-getters -- those who apply their ambition to the pursuit of personal measures of success -- we celebrated the go-givers who direct their ambitions and drive towards improving the lives of others.
"Go-givers view money and power as incomplete dimensions of success," Give and Take author Adam Grant wrote in an introductory blog post. "They define success more broadly to include Third Metric measures: contributing to others, sharing their wisdom and creativity, and promoting the well-being of groups and communities."
Here are 14 life lessons we learned from amazing go-givers this year.
You're never too young to start making a difference...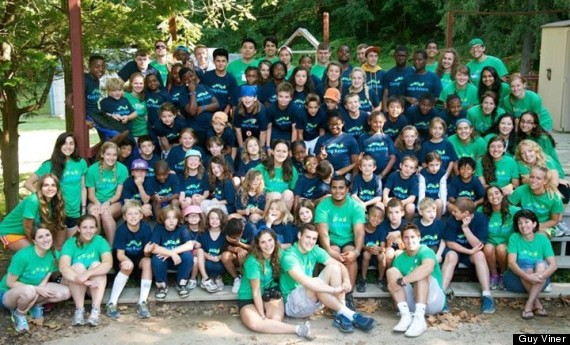 Wharton School of Business student Guy Viner had already made a difference in the lives of thousands before reaching his 20s. As an undergrad, Viner led a team of students to raise over $10,000 for the Make-A-Wish Foundation, crushing the efforts of nearly 40 Harvard MBAs combined. More recently, he's directed his efforts towards fundraising for Camp Kesem, a summer camp for children whose partents have cancer -- a cause that's close to Viner's heart, as both of his parents were diagnosed with cancer when he was in high school.
"Beyond the fact that it makes sense to be a giver in terms of reciprocity and success... those combined experiences have taught me and continue to teach me that people, relationships and doing good are more important than things," Viner told the Huffington Post.
...And once you start, giving back becomes a lifelong practice.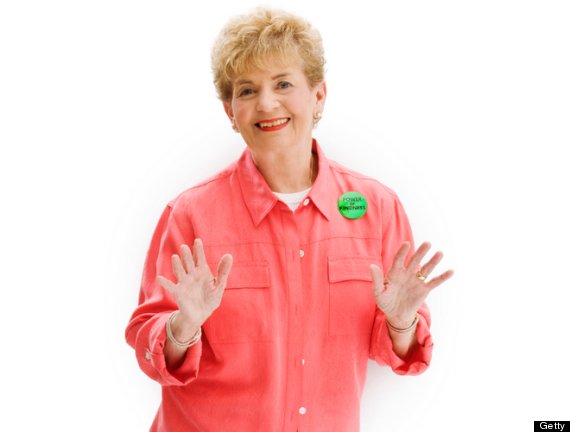 SuEllen Fried, 80-year-old grandmother of seven, has spent a lifetime giving back. After years working as an anti-bullying activist, Fried now visits prisons throughout her home state of Kansas teaching inmates about non-violence and self-acceptance. Fried found Reaching Out From Within, a volunteer program that helps prisoners, particularly those who have been abused or marginalized, reach their highest potential.
"She is one of those indomitable spirits who has transformed more lives than even she can know," Lynn Hinkle, Fried's friend and the president of the International Women's Forum in Kansas, told the Huffington Post. "SuEllen looks at people in their most humane form and sees the best in them, whether they are an incarcerated individual, a bully, a victim, or the president of a company or a country. When she says she believes in you, it feels so true that you feel compelled to believe in yourself too."
One powerful experience can change your life's mission.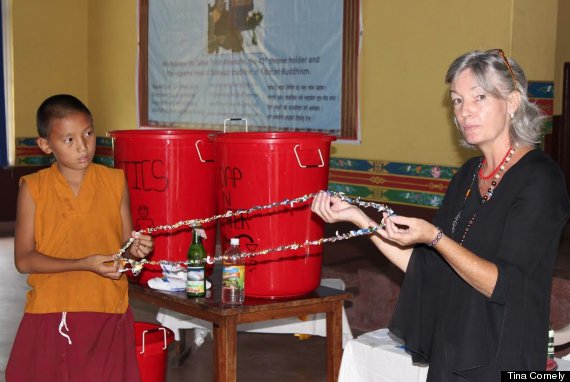 Tina Cornely had a successful job working as Director of Operations at the Miami Museum of Modern Art when she had an experience that would completely change the direction of her life and career. After a life-changing trip to a Mali orphanage in 2012, Cornely decided to devote her life to eradicating poverty.
"It was a very powerful and gut-wrenching experience that actually propelled me to pursue my dream, which is to help these people become self-sufficient," Cornely said. "On my flight back back, I said, 'I'm going to do this.'"
You can turn what you love into a way to give back.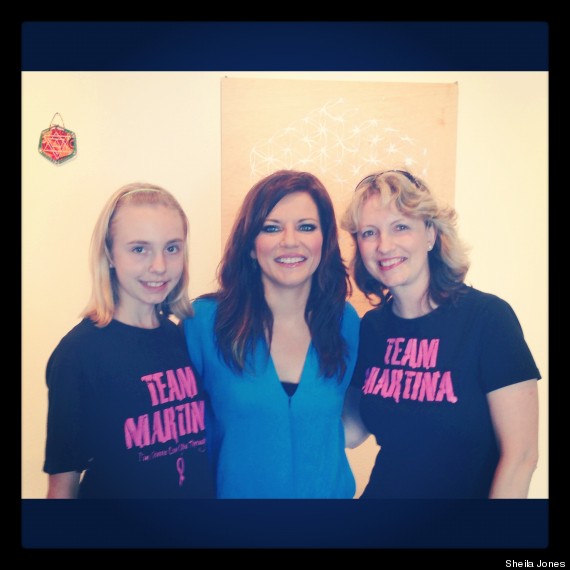 Alabama mother and cancer fundraiser Sheila Jones is a country music fanatic, and she's been a fan of singer Martina McBride for years. Jones decided to bring her career and her passion together to create Team Martina, a group of Martina McBride fans who come together to raise money for cancer research and other charitable causes. McBride herself has even joined in on the group's community service efforts, joining them on Christmas hospital visits, giving gifts and singing carols with the patients.
"It's a very generous and special thing that [McBride] is doing as part of this," said Jones. "She's a beautiful person inside and out ... she has inspired so many good things to happen in the world."
Giving and earning aren't mutually exclusive.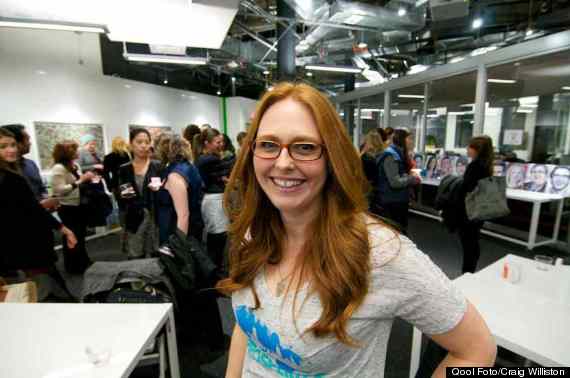 Jennifer Shaw believes deeply in the work she's doing with Bella Minds -- an organization she started to fight sexism and ageism in technology by providing mid-career training to women in rural parts of the U.S. -- but she doesn't apologize for the fact that it's a scaleable, for-profit model, and doesn't want other potential do-gooders to feel ashamed either.
"You can change the world and still make a profit," she told HuffPost.
Finding meaningful work can be more satisfying than making money.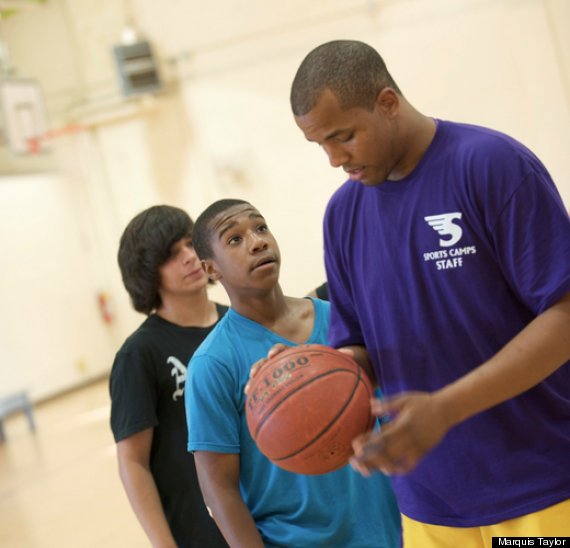 While in his late 20s, Marquis Taylor left behind a high-powered job on Wall Street to teach basketball to low-income and at-risk youth. Why? Taylor himself had grown up in poverty with his single mother in South Central LA, an epicenter of drugs and gang violence, and sports were his ticket to building a better life.
Now, through his organization Coaching4Change, he uses sports as a way to help kids succeed.
"That's what we're able to do through sports -- we give them an opportunity to succeed and to challenge themselves," Taylor told the Huffington Post. "Everyone has untapped potential, but how do you begin tapping into it? It's through these small successes."
Taking a risk to do what you love is always worth it.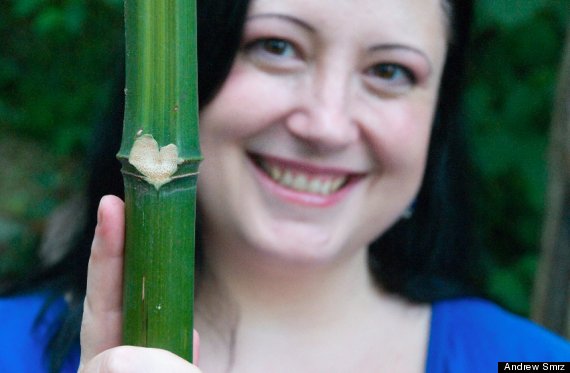 Eleanor Justice and her partner, Vanessa Wheeler, were working dead-end jobs in Baltimore when they decided to take a major risk in the name of happiness. The two women packed up, left their lives behind, and bought a small blueberry farm in rural Pennsylvania. They became the caretakers of the farm, running it on a "gift economy" system, meaning that vegetables, fruits and other goods from the farm are exchanged with the community using a give-back-what-you-can system. They had no way of being sure that things would work out, but say that they couldn't love their new lives more.
"It's all about being in love with the land, enjoying its beauty, gathering its bounty with gratitude and then happily sharing it with people," Justice told the Huffington Post. "It's really an amazing life, I'm so incredibly grateful."
Sometimes, a little home-cooking makes all the difference.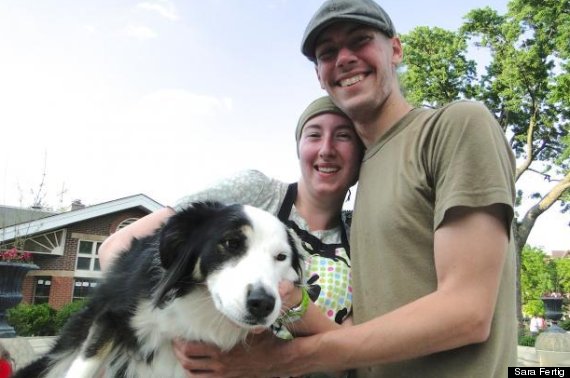 Sarah Fertig and her fiance Chris Kovac didn't start out as bakers, but they understood that sometimes the easiest way to a person's heart is with delicious, simple food. So one afternoon, Fertig bought three pies and gave them away in Ann Arbor's Liberty Plaza. Soon enough, she was an expert with the rolling pin, launching a national "Pie it Forward" campaign. Sometimes, Fertig explained, food is valuable in ways that go beyond nutrition.
"Especially for people who live on the street, it's important to have an occasional treat -- one that has dignity and meaning to it," said Fertig.
Giving is even better when you do it together.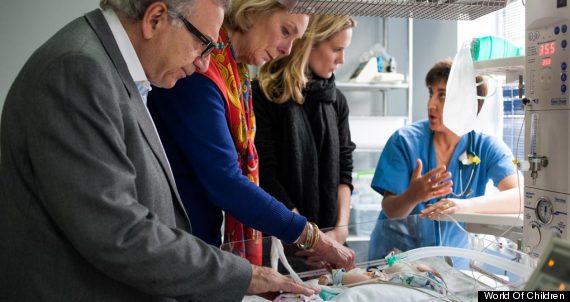 Harry and Kay Leibowitz fell in love with each other through their mutual love of philanthropy and giving back. The power couple both left behind successful careers as business executives to focus on Harry's non-profit organization, World of Children, a global children's advocacy awards program.
"I was there watching what he was doing for children, and I had tears in my eyes. That day, I fell in love with Harry and World of Children," Kay told The Huffington Post of her early days dating Harry, now her husband and business partner. "That was 14 years ago and we've been on this mission together. It's the best thing we do in our lives."
The inspiring duo's work has touched the lives of an estimated 30 million children globally.
Honor your mentors.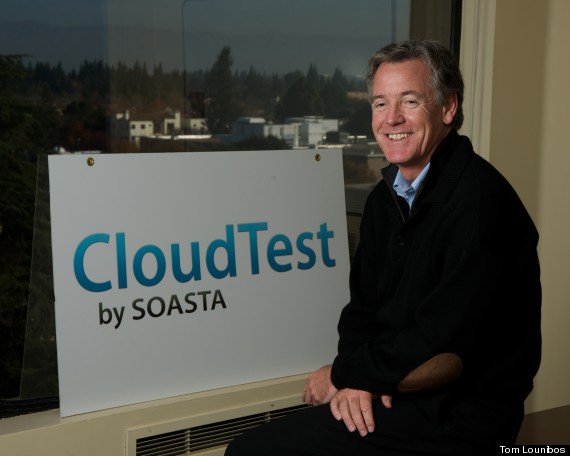 Entrepreneur Tom Lounibos knows that in business, and in life, mentors matter, and he honored his -- former University of San Francisco baseball coach Dante Benedetti, a man who worked for $1 a year to keep the program alive -- by starting a foundation that helps more kids play baseball, in his honor.
"He gave guys like me, who were young kids and kind of insecure, a chance to go and prove themselves on the sports field," Lounibos said. Now, he's paying it forward.
Relationships matter.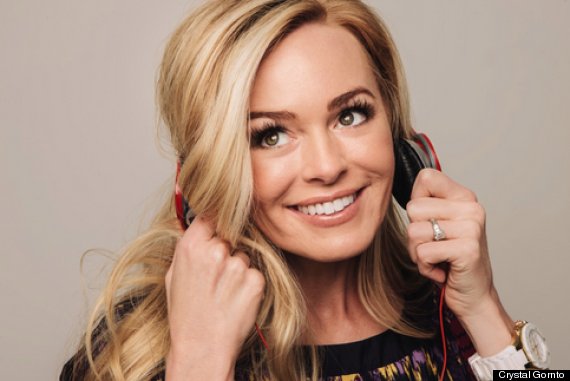 When Crystal Gornto thought up her app Heart Stories, she had one thing in mind: Friendship. The app will connect users with 10 of their closest friends, helping create small moments of real, meaningful connection daily, no matter how busy life gets.
"The way we can -- very practically -- help one another is to invest in our closest relationships," Gornto said.
Little things often make the biggest difference.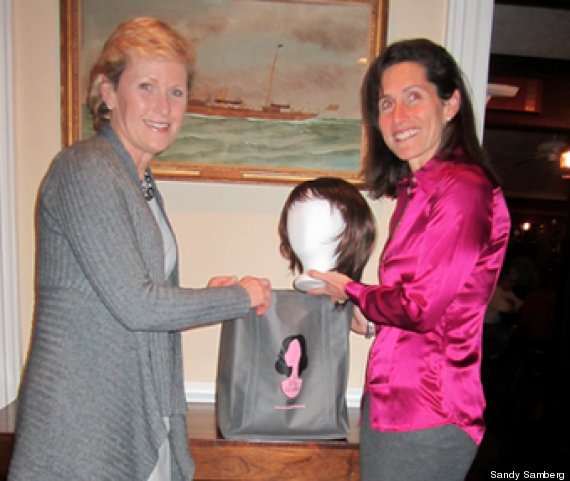 Cancer can feel overwhelming -- for the individuals and families facing it, and anyone hoping to help them out -- which is why Sandy Samberg kept things simple. She co-founded The Wig Exchange -- a volunteer-run organization that finds high-quality, donated wigs for women undergoing chemotherapy, and that has been therapeutic both for the donees and the donors.
"This is a tangible way of paying it forward and helping that next person," Samberg said.
There is nothing like a parent's love.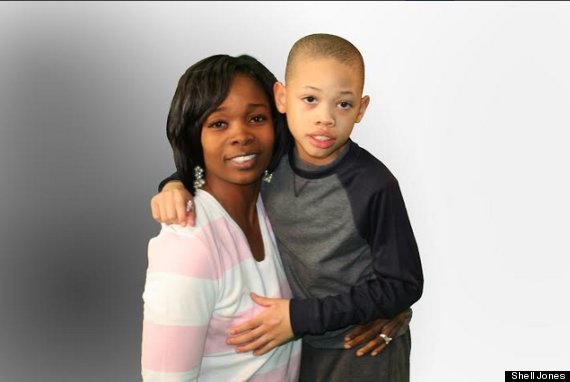 Shell Jones couldn't find a place where her 10-year-old son Duane, who has autism, could just be a kid and play without people wondering why he was more drawn to the toddler toys and games, so she decided to build one herself. Jones has thrown herself into creating the Play Place for Autistic Children both personally (she now works on it full-time) and financially (she and her husband have put invested a significant amount of their own money), hoping to create a "fantasy world" for children with autism, especially for her own beloved son.
Attitude really is everything.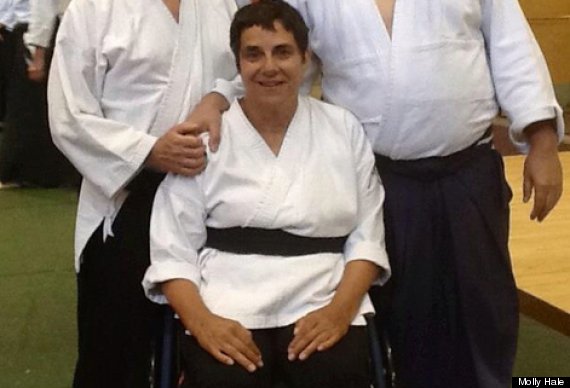 After a near-fatal car accident, doctors told Molly Hale that she would be paralyzed from the shoulders down and would likely never walk again. But Hale refused to accept this prognosis, taking her healing into her own hands and eventually regaining enough movement to earn her black belt in Aikido. Now, she's helping others with spinal cord injuries to take control of their health and lives. But she wouldn't have been able to do it without maintaining a strong sense of positivity and determination.
"Every morning, I remind myself that today is a new day," Hale said. "I look for the smallest, incremental changes, and every day I get one."