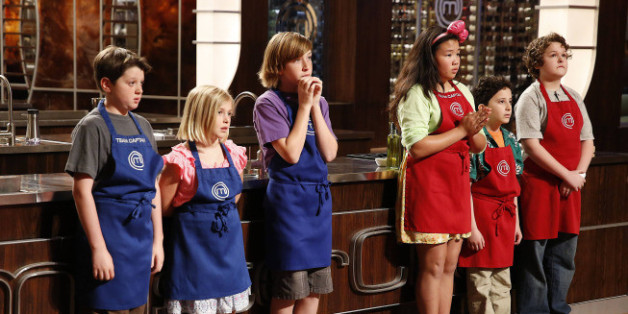 It looks like Fox is more than happy to watch Gordon Ramsay work with children again. The network has released a casting call for a second season of "MasterChef Junior." The show is looking for the most talented chefs between 8-13 (as of March 10, 2014), with casting calls scheduled for next month!
Alexander Weiss, a 13-year old from New York, took home the first-ever "MasterChef Junior" title in November. Potential future contestants can watch the entire first season online to see how he did it, and what they might be getting into. Not to worry, though, this is a far kinder Gordon Ramsay than seen on most of his other reality shows in the U.S.
Last season, the show got some flack for only casting contestants from the East and West Coasts. When we asked show runner Robin Ashbrook about the limited demographics, he said, "My intention and hope is that for any future seasons, we'll cast much wider. If we get these kids from the coasts, I'm excited to see what we can get from Denver, Kansas City and New Orleans."
His wish was granted, and Fox will hold open casting calls in New York (1/18), Chicago (1/18), Los Angeles (1/25), and Dallas (1/25). Interested kids and their parents can find all the information they need about how to apply for the show at its official website, MasterChefJuniorCasting.com.
BEFORE YOU GO
PHOTO GALLERY
Glamorous Golden Globe Awards Photos