When Alicia Hessler was assaulted Saturday night, she filed a police report against her alleged attacker, but didn't think that would stop him from doing it again.
Instead, she told Gabriel Urena that if he wore a sign that said, "I beat women. Honk if I am a scumbag" in public for eight hours, she wouldn't press charges, TheIndyChannel.com reported.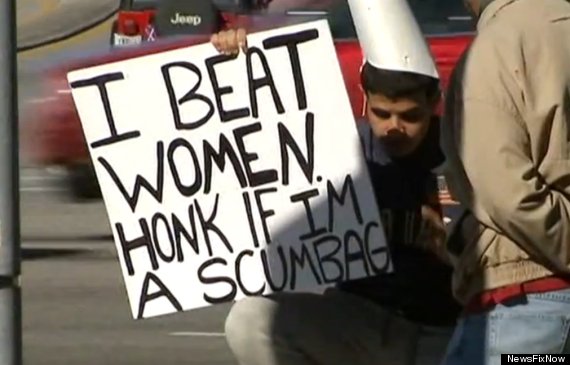 Hessler and Urena met each other this past weekend when they went clubbing in Tampa, Fla. with mutual friends.
At the end of the evening, Hessler said Urena started groping her in the car and, after telling him no, struck him when he wouldn't stop.
"I did hit him first and then all of a sudden that's when he started beating me repeatedly, punching me," Hessler told MyFoxTampaBay.com.
She says Urena's assault gave her a broken nose and a concussion, and to a hospital for treatment.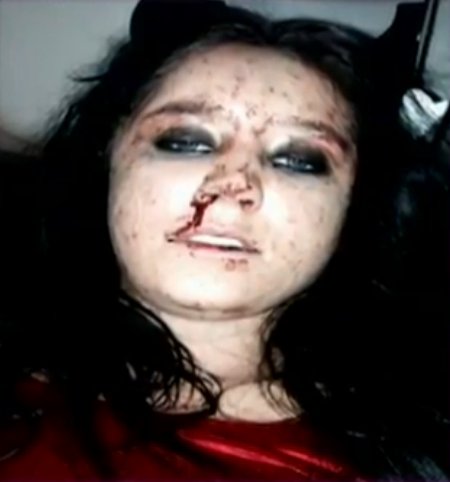 Hessler also filed a report with Tampa police, before coming up with another plan.
She contacted Urena through Facebook and told him she wouldn't press charges if he agreed to wear the sign and a dunce cap and stand on a street corner for eight hours.
He agreed, and claims his experience with Hessler has inspired him to change his ways. On December 15, he posted this on his Facebook page.
Hessler's deal with Urena is unusual, but she believed it would have more of an effect on him than jail.
"I didn't want him to be locked up for a year," she said, according to the Atlanta Journal-Constitution. "I honestly don't think that would teach him anything."
Domestic violence experts aren't so sure.
Kristen Paruginog, who runs Break The Silence Against Domestic Violence, said assault victims are better off pressing charges than engaging in vigilante acts.
"This is childish and immature and it's not effective," she told The Huffington Post. "I don't know if it would stop him."
She might have a point if a recent Facebook post by Urena is any indication.
BEFORE YOU GO
PHOTO GALLERY
10 Major Crimes That Shocked America (SLIDESHOW)